Two Door Cinema Club, Alexandra Palace, gig review: They've certainly been missed
A warm welcome greets the band's first London outing in years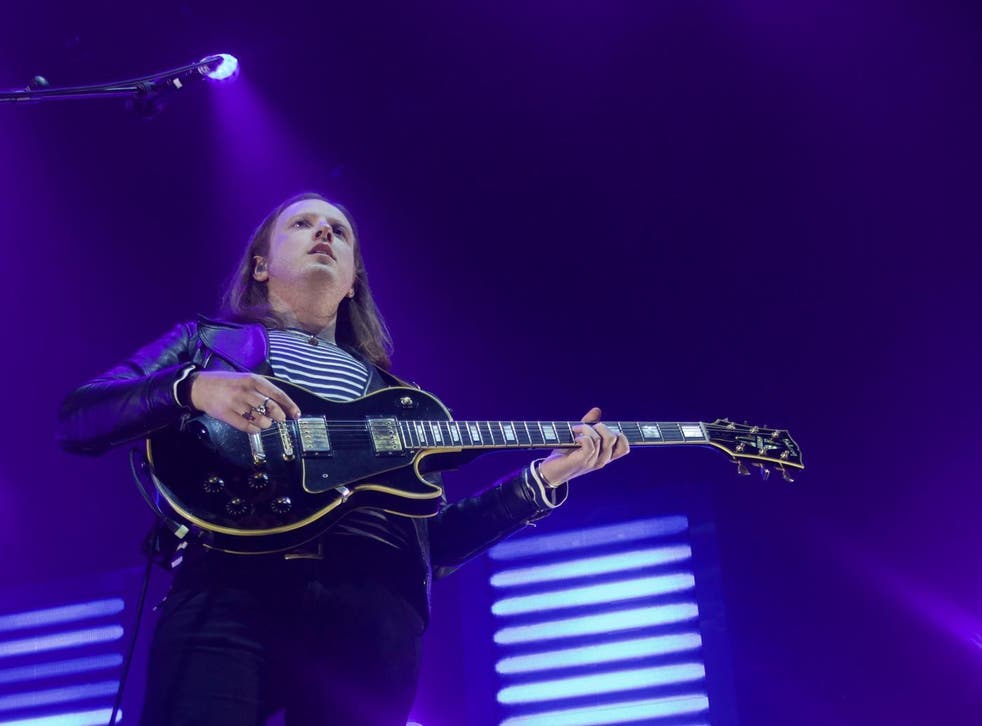 "We haven't played London since 2013," Two Door Cinema Club frontman Alex Trimble tells the spectators gathered in the musical fortress that is Alexandra Palace.
Going by the frenzied crowd – an assemblage of iPhone-clutching teens and nostalgic twentysomethings – they've certainly been missed.
If "Cigarettes in the Theatre" and "Undercover Martyn" ease fans into an evening of indie revelry, it's the one-two punch of "Do You Want It All?" and "This Is The Life" that truly sparks proceedings, with all present singing the Irish collective's words back at them... suddenly realising they still know the lyrics by heart.
It's not lost on Two Door that most of the crowd are there for the old stuff.
Fortunately, their fresh material – taken from last year's disco-infused third album Gameshow – had the clout to warrant a toe-dip spearheaded by "Are We Ready? (Wreck)", while the groovy "Bad Decisions" sends funky shockwaves around the 10,000-capacity auditorium.
Tracks from 2012's Beacon are the night's surprise winners: the sanguine "Next Year" and set-closer "Sun", a trumpet-filled foot-stamping crowdpleaser that provides the lighting crew with the evening's biggest task (they passed with flying colours).
The allure of album number one couldn't be resisted for too long, however, the deployment of classics "Something Good Can Work" and "Eat That Up It's Good For You" emanating a sense of catching up with old friends, causing arms to be flung around the shoulders of strangers.
Re-emerging on stage as swiftly as they'd left it, the boys burst into an encore they knew would finish the crowd off: "Someday", an uncharacteristically feral track lured in the dwellers with its chorus most guitar bands could only dream of, before closing on the big one – "What You Know".
Two Door's live performance was precisely what the majority of their songs are: vibrant, punchy and impossible not to enjoy. This was one club nobody wanted to leave.
Join our new commenting forum
Join thought-provoking conversations, follow other Independent readers and see their replies