Werther, Royal Opera House, review: 'Tremendous production overcomes deep dramatic flaws'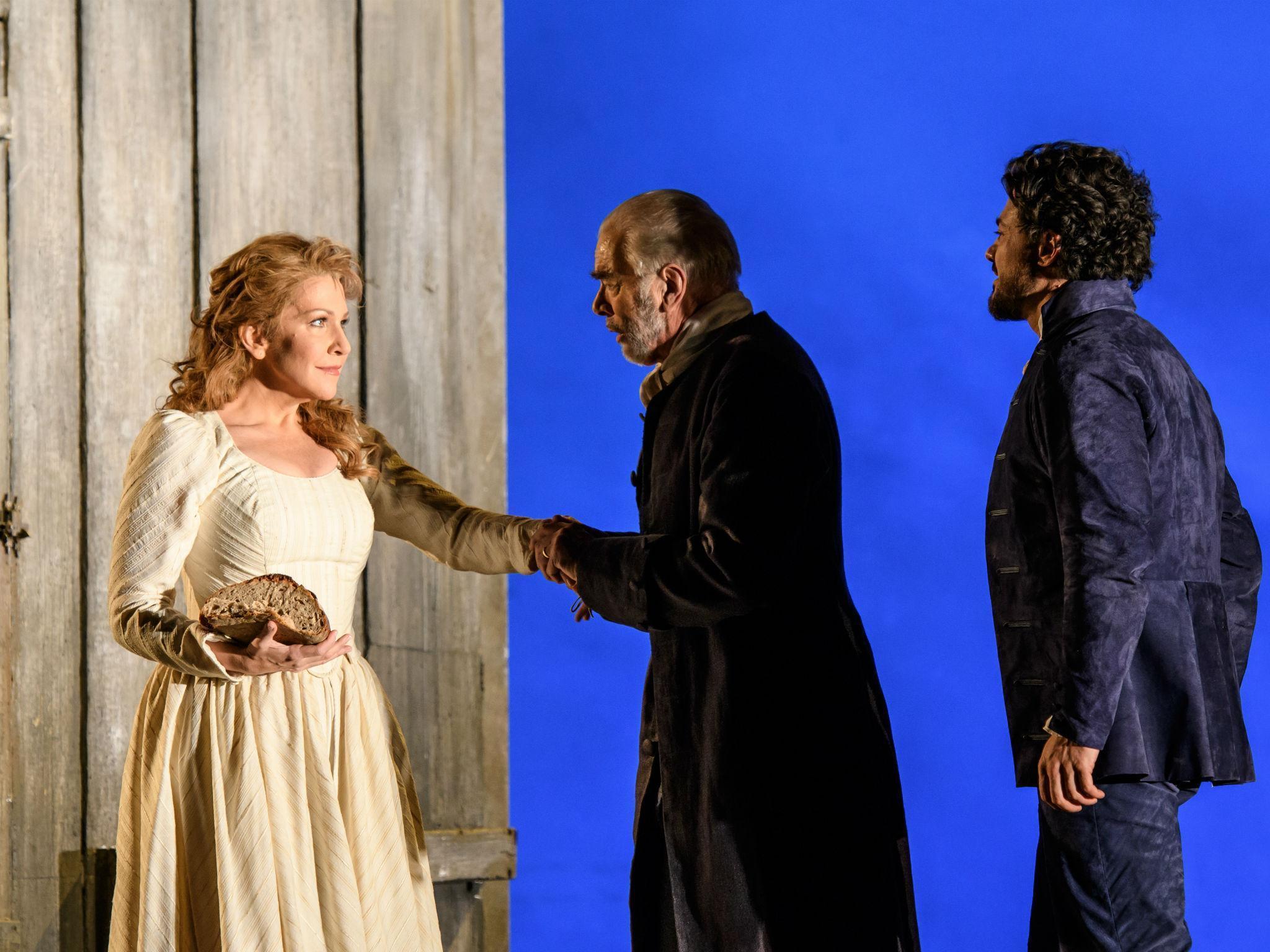 Published in 1774, Goethe's epistolary novel The Sorrows of Young Werther was the bestseller of its day, and its plot couldn't be simpler: Werther loves Charlotte who is betrothed to Albert, and although Werther's love is requited, duty binds Charlotte, so he shoots himself. The novel spawned an industry of related merchandise, and provoked copycat suicides; Massenet's operatic take goes all-out for lachrymosity, and demands two great voices to create its effects.
In mezzo Joyce DiDonato and tenor Vittorio Grigolo, this second revival of Benoît Jacquot's elegant production certainly gets the right voices. Grigolo, who last week described himself (without a trace of irony) as "the voice of Italy", deploys a wonderfully honeyed and shaded bel canto tone, to which DiDonato's delicately inflected Gallic sound makes the perfect foil.
As a piece of music-drama, this opera has serious flaws, in that the characterisation is stereotyped and the motivation flimsy: when Grigolo sings that his "whole body is weeping" we can't weep with him because we've been given no reason to. But as the climax approaches, the production's momentum – thanks in a large part to Antonio Pappano's persuasive conducting – carries all before it. The final extended duet – Werther gasping out his love, as his life ebbs away – sent a matinee audience home very happy.
Join our commenting forum
Join thought-provoking conversations, follow other Independent readers and see their replies