Womad festival, review: Musical magic lingered long with the weather
New names Maz O Connor and Samantha Crain stood out at this year
Tim Cumming
Tuesday 29 July 2014 16:50 Comments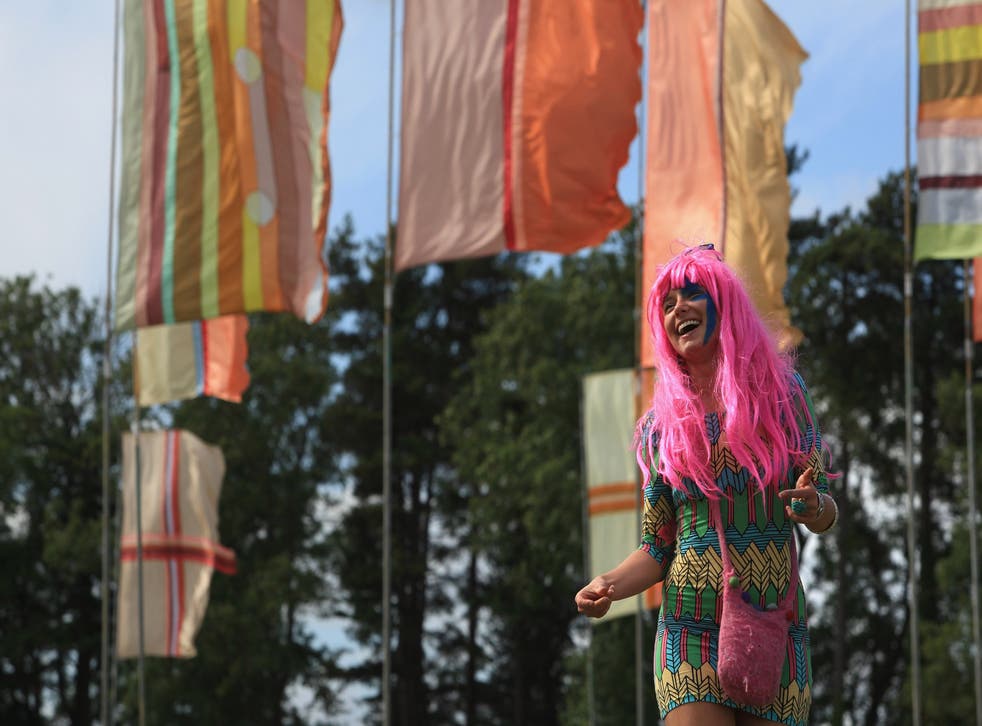 I was talking to one of the festival's bleary-eyed security guards – six hours sleep in three days – and asked how it was, marshalling the notoriously violent Womad crowd. He laughed. Out of all the year's festivals, he said, it was the one he looked forward to most. Womad is, of course, one of the most peaceful of all gatherings, but when even the back line crew has a great time, that tells you a little about its magic a good year.
While this year wasn't the most ambitious musically, and had a big soul-shaped hole where Bobby Womack should have been, that magic lingered long with the weather – God bless the Azores, purveyors of warm fronts since time immemorial – for Charlton Park basked in a festival-long heatwave – Saturday's temperatures were probably illegal.
After a powerful Thursday night set from Bessekou Kouyate and Ngoni Ba – his wife, the singer Amy Secko is one of the most in-demand wedding singers in Mali, with few to match her voice for power – Friday night promised acoustic delights from Richard Thompson, touring his album of classic songs in acoustic mode, and he delivered as assuredly as Martin Simpson did the following afternoon on the Radio Three Stage with Dom Flemons of Carolina Chocolate Drops, the two combining Old Timey Americana with old-time English folk song.
Following Thompson after midnight was the mellifluous award-winning sound of the kora and harp of Seckou Keita and Catrin Finch, as gorgeous as it is on record, but suffering from a metallic high end in the PA – which also affected a stunning Sunday afternoon set from The Gloaming, the Irish-US supergroup with the great fiddle player Martin Hayes leading us into the musical stratosphere.
On the new, small Ecotricity stage in the wooded Arboretum – the best place to sink yourself in the blazing afternoon heat – Andrew Cronshaw and Sans, combining British, Sami and Armenian sounds – was a beautiful start to Saturday afternoon, followed by The Good Ones from Rwanda, music so unadorned you'd think any beginner could handle it. Bass, guitar, shakes, voices – simple elements making sense of lives that survived unimaginable but thoroughly documented genocide. How can songs be so uplifting and so mournful at once?
While big-name sets from Youssou N'Dour on Saturday night, and the reformed Les Ambassadeurs on Sunday, had much to love in them, their sheer dexterity and panache thrilled but there was nothing radically new or revelatory on show. What did stand out were new names to Womad – including a superb Maz O Connor, playing strong traditional British and self-penned songs and Samantha Crain from Oklahoma, with a supple guitar technique and a wonderful, dark, smoky voice and lyrical depth. Both young singers drew big and enthusiastic audiences.
Sinead O'Connor was a wildcard for the closing main-stage set, and chose to perform mainly new songs from an album no one's heard – it's not out for another two weeks. Brilliant. She dedicated the set, and a beautiful acapella gospel, to Bobby Womack, drew tears from the audience with Nothing Compare to U, occasionally swore like a trooper, and sang like a demon with the voice of a Pre-Raphaelite in psychic turmoil. It really wasn't a festival closing set – too dark and intense for that – but it was ragingly impressive, nevertheless.
Register for free to continue reading
Registration is a free and easy way to support our truly independent journalism
By registering, you will also enjoy limited access to Premium articles, exclusive newsletters, commenting, and virtual events with our leading journalists
Already have an account? sign in
Join our new commenting forum
Join thought-provoking conversations, follow other Independent readers and see their replies