On the record
Nilüfer Yanya on why Tirzah's beautifully human debut album does away with the concept of perfect
In our weekly celebration of albums, the critically acclaimed singer-songwriter Nilüfer Yanya explains why 'Devotion' reminds her of what's possible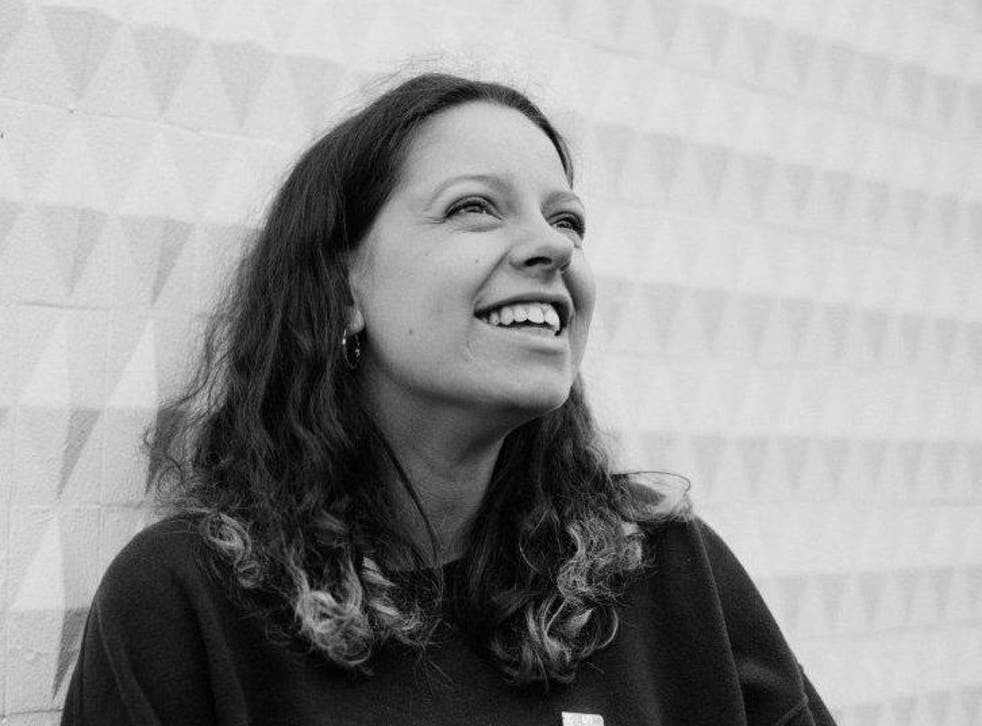 I'm a really bad music fan – I've only ever bought two albums.
To be fair, when I was finally old enough to be able to buy music, buying music wasn't really a thing. YouTube was the way I discovered artists – that and the six-day-long iTunes library my sister had spent her life curating, which was all uploaded onto my beautiful pink iPod Nano. It was my most treasured possession. I would spend the whole day with earphones glued to my ears. I'd get home from school and dedicate any precious alone time to finding more music on YouTube, and then very cautiously (and illegally) downloading it from Limewire onto my iPod. A vicious cycle. I haven't stolen music since (I promise) but it seems that bad habits really do die hard, and I haven't bought too much either. Like I said – I'm a really bad music fan.
So when I get asked what my favourite album is, I experience a wave of guilt followed by a wave of panic (I feel like I'm permanently playing catch up with my music education). Then, naturally, I want to go back to when I was really young, when music was still a quiet obsession.
The first record that came to mind was Frank by Amy Winehouse. It was the first album I properly ingested. Still, it took me a while. It wasn't until I was 16 or 17 – about 10 years after its release, and after it had spent around seven years lying around our flat in CD form – that I started reading the sleeve notes, attempting to decode the lyrics and what this strange voice was trying to get at. I was familiar with the voice, of course, but I had never heard it in this setting. Radio and TV back then played a lot of Back to Black, her second (and, as it would turn out, final) album, but nobody seemed to pay much attention to Frank, her jazzier 2003 debut.
I feel like these details are important. I would carry this album with me for the rest of my young adult life. It was the new version of "cool" for me, and I loved it because it wasn't anything like the male-fronted guitar bands I was so used to hearing. It created a distance from that music because it was drawing clear lines from both the old and new past – not all of which I got straight away, but I got the gist. Slowly, these lines started to make me feel connected to this album. I couldn't really understand why, but I knew it was special, like some kind of fossil.
I think that music you actively wait to hear, you listen to more carefully. Sometimes you can also be waiting to hear something without knowing you have been waiting for it. It was like that with the album I really want to talk about – 2018's Devotion by Tirzah. For me, this is what modern music sounds like.
Released half a decade after the British musician released her debut EP, I'm Not Dancing, it was produced by her longtime collaborator Mica Levi. Tirzah's known Levi – an experimental pop auteur who's responsible for some of the best film scores around – since they were at music school together as kids, and you can tell. Levi's production is at one with the songs, and you get the sense you've been taken into someone's mind. Devotion is nostalgic but doesn't pine for the past. It goes there, but with grace and ease.
I first heard the album at the live show at the ICA. "Guilty" was immediately my favourite song on first listen, and is still my favourite now. Partly due to the infectious guitar intro, which I just want to hear again and again and again, and partly because the lyrics refuse to rhyme, but let themselves repeat continuously: "What are you gonna do about it? What are you gonna do about it?" On a page, they don't appear anything out of the ordinary, but the conversational, confrontational phrases juxtaposed with Tirzah's laid-back vocal delivery make for a thought-provoking listen. The vocal is relaxed, doing away with the notion of "perfect" even being a thing. But I think this record is perfect. It has everything and yet it is never too much.
I love simple music when it is unassuming and stripped back (without any of the pre-ordained musical imagery of what "stripped back" means). I love music that sounds like it's been growing for a long time but without getting old. I love it when you can hear an idea being formed and rejected all in one track.
What do I think the album is about? I think it's all in the title – Devotion. In that way, despite what people's preconception of electronic-based music, it's a very human record. The music itself is beautiful – never contrived and yet always pushing itself. It inspires me. It's what I'd like to achieve with my own music and hearing Devotion reminds me it is possible.
Enjoy unlimited access to 70 million ad-free songs and podcasts with Amazon Music Sign up now for a 30-day free trial
Sign up
I've always loved music, but I've found it can also feel divisive, and cut me out when I miss a trick or a reference, as if it's not meant for me. I guess sometimes, it's just not.
At times, I feel like pop music is the only music I'll ever really understand. And so I get excited when I can hear that someone's taken the time to investigate it properly – and in doing so, carefully but freely, it reinstates its importance.
Join our new commenting forum
Join thought-provoking conversations, follow other Independent readers and see their replies