Turin Brakes interview: Olly Knights on new album Lost Property, touring and the band's longevity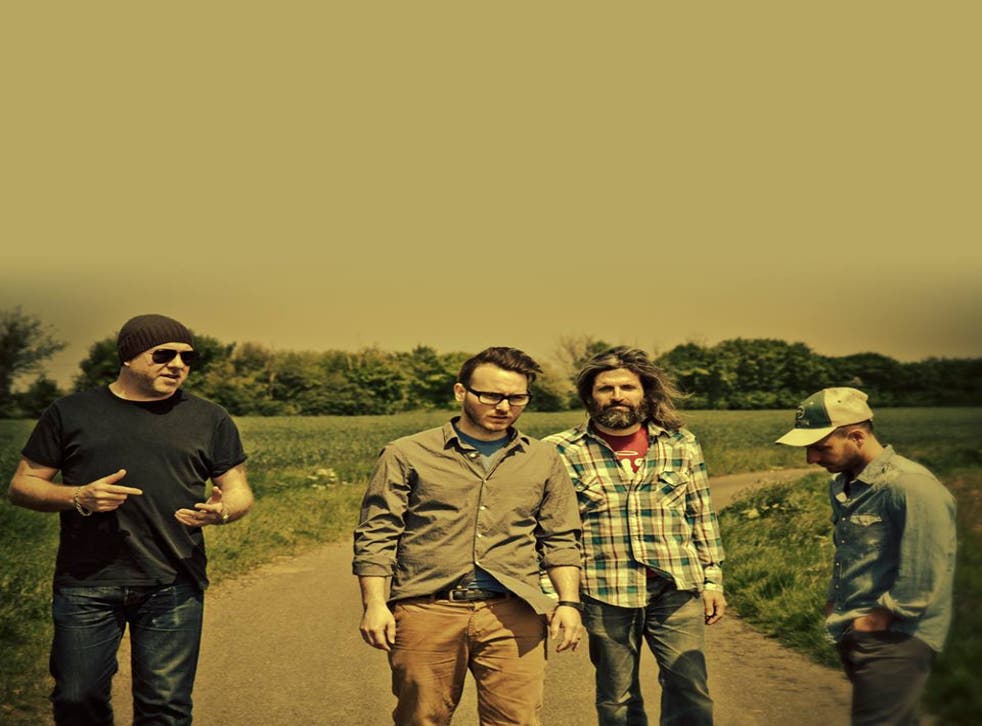 Olly Knights is feeling "slightly excited" about the new Turin Brakes album. "I've been trying to hold it back but it's actually quite a buzz," he says. "I think we're really pleased to still be making work after all this time – work we feel is really strong."
Lost Property is the band's seventh record, a point that Knights saw as "a dream", that after all this time he would still be doing something he loved.
"I think we've always felt that we've put out strong records," he says. "Obviously we've come and gone into fashion, as bands do when they stay alive as long as we have. But on this record and a bit on the last record is the realisation that, you know, 'this band's alright'. And collectively we're worth something.
"We never wanted to be one of those bands that put out one great album and then stopped… we wanted to put out 10. So when you get to the end of our career there'll be all these great stepping stones going right back to the beginning, because that's what our favourite artists did. It's a lifetime body of work, really."
Knights understands that for many Turin Brakes fans their music evokes both a strong sense of nostalgia for their earliest material, along with anticipation for the new.
"We are people pleasers… we fully understand that people will be nostalgic and we love that, as long as there's room for the new stuff as well. That's part of the challenge – getting people's heads round it."
Recorded with Ali Staton (Madonna, Rufus Wainwright, PJ Harvey, etc), Turin Brakes have put together an LP Knights describes as "bridging the gap between the 70s and 2016", recalling their first NME review which cited the film Almost Famous: "We're learning to be less personable about it," Knights says of the more pop-orientated songs on the album.
"'96 is a band favourite filled with an energy and attitude that they wanted to push out to their audience as the first single, while the second, "Keep Me Around", is summery and "full of hooks" – short and fun.
"When we wrote 'Painkiller' – that was the same kind of challenge," Knights says of the latter. "We can make as much highbrow philosophical indie as we like but why not also right a pop song and raid the charts?"
He's certain that the UK music scene is tougher on new acts than it was 15 years ago, suggesting it has "great variety, but it's not as easy for a band to poke their head above the water."
"I guess for loads of reasons – partly to do with streaming, partly to do with labels being more risk-averse…" he says. "For us and our peers, I feel like we had a chance to develop over the years. Dear God, just look at Elbow, that's some development right there. There is still great music, you just have to look a bit harder to find it."
Turin Brakes are a band very much associated with London – "middle class London boys" – and over the years Knights has noted an assumption that they had "a lot more help".
"But in London there are so many bands it's not easier at all," he says. "It's just as tough trying to put music out in London as anywhere else."
Going on tour in February, Knights will have to tackle his shyness of the spotlight: "I have that problem of being a shy introvert who likes writing songs, who goes into the spotlight having to be the entertainer. But saying that I'vae never experienced the same kind of amagic as I have during live shows, that always makes up for the nerves. I'll be in the middle of a gig and I realise "I actually love this. The rest of the band think I'm nuts but they're very good at keeping me in check."
"For a few years we did the band and the duo but now it's kind of morphed into a four-piece. We make each other laugh, which is literally the reason I think we're still together – if we didn't know how to deal with each other we'd have broken up about 50 times by now. It's a real brotherhood."
Lost Property is out now
Join our new commenting forum
Join thought-provoking conversations, follow other Independent readers and see their replies