For ever Amber: Britain's answer to Magnum present life under a lens for marginalized communities of the North-East
Newcastle's little-known, but hugely valuable, photography collective is making a bid for broader recognition
Karen Falconer
Thursday 02 July 2015 11:44 Comments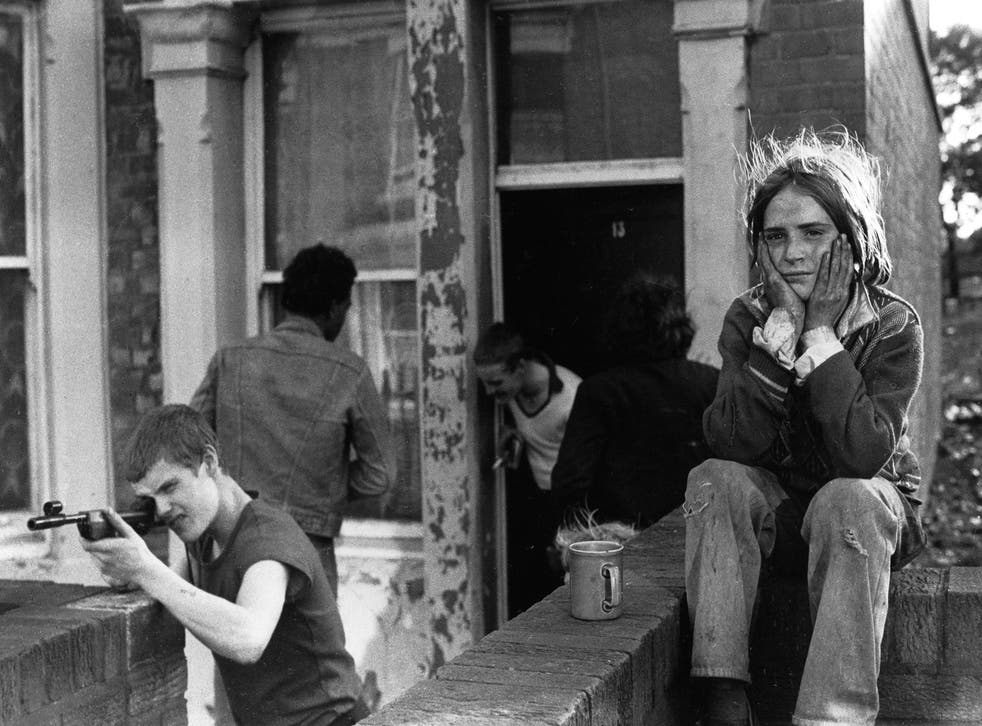 With a body of work that includes many of the great names of twentieth-century documentary photography – including Henri Cartier Bresson, Sirkka-Liisa Konttinen, Chris Killip, Robert Doisneau, Martine Franck, Weegee, Chris Steele Perkins and Simon Norfolk – Newcastle's Amber Film and Photography Collective, and its Side Gallery, should be better known.
Almost 50 years old, Amber (arguably Britain's answer to the internationally celebrated Magnum) is making a bid for broader recognition. Its first major retrospective has opened at Newcastle's Laing Gallery; and it has received a Heritage grant to digitize its archive of 20,000 photographs and put them online.
"Many of our members came from the working class and felt these communities hadn't been given a voice," says founding member, Konttinen, whose 'Byker' series (a portrait of a terraced community before demolition) has now been recognized by UNESCO.
Launched in 1968 by a group of students in London, Amber set out to document marginalized communities as they went through profound change. It moved to Newcastle the following year just before the shipyards closed. In 1977, it established the Side Gallery (currently being refurbished) to show its own work and its growing collection of international documentary photographers, many of whom appear in the current show.
In 150 prints and films, the exhibition portrays the story of the collective and the collection from 1968-2010. It's like a canvas of the North East's recent history. Three or four pictures represent a complete series, often photographed over months or years: the fishing industry, ship building, mining, steel works, the seaside, local traditions.
"Part of the attraction was that these awe-inspiring communities and cultures were disappearing," says Graeme Rigby, Amber member and archivist. "People have said what Amber photographed has gone."
Building up a sense of trust with those being photographed is key. Konttinen lived in Byker for years. Bruce Rae stayed with a miner for his Easington project.
"I walked into the Black Diamond, sweating under the weight of camera and tripod. Three retired miners came to my aid. After that you're welcomed in," he says.
Chris Killip wrote protectively of the workers in the text for his 'Seacoal' series: 'None of the people in these pictures were claiming benefits.'
By juxtaposing a worker in Derwenthaugh's coke works with one of Thatcher's environment secretary smiling at the new Metro Centre and calling it 'Coke to Coke', Peter Fryer's comment is obvious.
The exhibition takes its name, 'For ever Amber', from Magnum co-founder Henri Cartier Bresson's inscription, thanking Amber for his stay. He came in 1978 to accompany his wife, Martine Franck, on a Side Gallery commission - 'Northern Survey'. He celebrated his 70th birthday at Amber's retrospective of his work.
The couple's photographs appear alongside each other.
"I suspect he didn't send photos of the places Martine photographed,"says Rigby, alluding to their mutual respect. "Magnum New York told me they've a great photo of Seacoal.
"I think his inscription referred to creating work that pins a certain moment in time and lasts for ever."
'For ever Amber', Laing Gallery, until 19 September
Register for free to continue reading
Registration is a free and easy way to support our truly independent journalism
By registering, you will also enjoy limited access to Premium articles, exclusive newsletters, commenting, and virtual events with our leading journalists
Already have an account? sign in
Join our new commenting forum
Join thought-provoking conversations, follow other Independent readers and see their replies