Mid-air paws: Flying dogs strike their best 'Superman' pose
Athletic pooches, from sausage dogs to rottweilers, get up to three feet off the ground as they leap over fallen trees and branches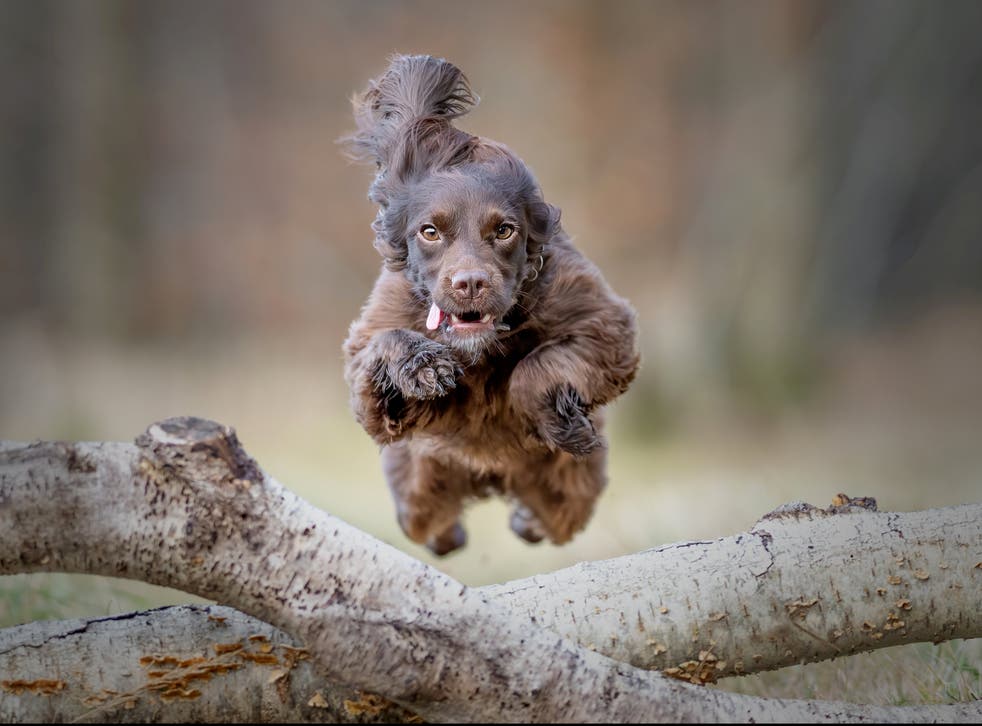 Photographer Nigel Wallace, a former Olympic rifle shooter who moved into dog photography in 2018, produces unique photos for dog owners.
He said: "The shots are just fantastic. The dogs can easily get two or three feet off the ground.
"They do the paws-out 'Superman flight' as I like to call it. You can almost draw a cape on the back of them."
Nigel works with dog owners to entice their pet to bolt towards the camera and jump over an obstacle.
He says: "All dogs are different – spaniels have really big ears and they'll look different each time, border collies will stare straight at you as they jump.
"We build the jumps according to the dog's ability and how big or small it is."
You can find more of Nigel Wallace's photography here
Register for free to continue reading
Registration is a free and easy way to support our truly independent journalism
By registering, you will also enjoy limited access to Premium articles, exclusive newsletters, commenting, and virtual events with our leading journalists
Already have an account? sign in
Register for free to continue reading
Registration is a free and easy way to support our truly independent journalism
By registering, you will also enjoy limited access to Premium articles, exclusive newsletters, commenting, and virtual events with our leading journalists
Already have an account? sign in
Join our new commenting forum
Join thought-provoking conversations, follow other Independent readers and see their replies