World Press Photo 2016 winners: Warren Richardson takes top prize with powerful refugees picture
Winners from around the world were awarded in eight categories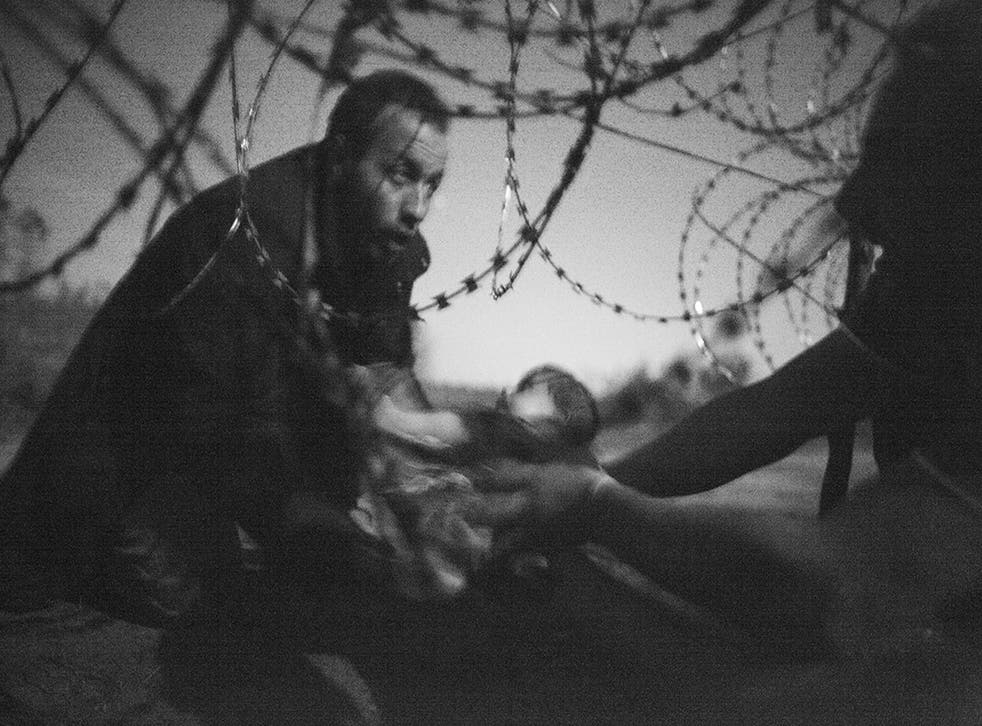 Warren Richardson has won first prize at the World Press Photo awards for his powerful black-and-white picture of a migrant passing a baby through a barbed wire fence while crossing into Hungary from Serbia.
The Australian photographer snapped the moving moment on 28 August last year and judges knew it was "important" as soon as it was submitted.
"It had such power because of its simplicity, especially the symbolism of the barbed wire," said Francis Kohn, jury chair and photo director of Agence France-Presse. "We thought it had almost everything in there to give a strong visual of what's happening with the refugees. I think it's a very classical photo and at the same time it's timeless."
World Press Photo Competition 2016 winners

Show all 15
Richardson, who is currently based in Budapest, Hungary, has explained a little about how his photo came about. "I camped with the refugees for five days on the border," he said. "A group of about 200 people arrived, and they moved under the trees along the fence line. They sent women and children, then fathers and elderly men first. I must have been with this crew for about five hours and we played cat and mouse with the police the whole night.
"I was exhausted by the time I took the picture. It was around three o'clock in the morning and you can't use a flash while the police are trying to find these people, because I would just give them away. So I had to use the moonlight alone.
Other winners were also announced across eight categories, with photos covering a range of world news from the Paris attacks and the Nepal earthquake to the aftermath of airstrikes in Syria.
Winners and finalists will be showcased in a touring exhibition opening in Amsterdam on 16 April.
Join our new commenting forum
Join thought-provoking conversations, follow other Independent readers and see their replies