Roseanne Barr attacked for supporting #MeToo at Golden Globes after voting for Donald Trump
The Roseanne actress is taking some heat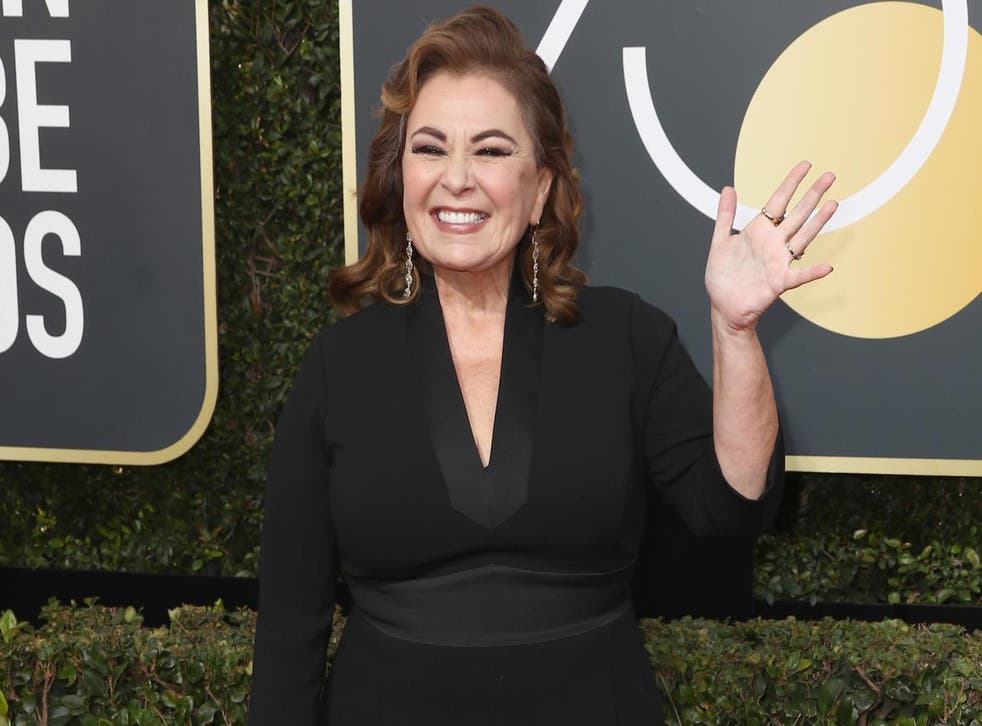 Roseanne Barr turned heads at the 2018 Golden Globes, and not for the best reasons.
The actresses attended Sunday's awards ceremony wearing black in honour of the Time's Up initiative, which was problematic for viewers considering she's been an outspoken Trump supporter.
Barr appeared on stage to present an award with fellow Roseanne star John Goodman.
The once outspoken liberal and Green Party candidate hasn't been quiet about sharply gravitated towards conservatism.
Her unwavering support for Israel has teetered on the edge of Islamophobic over the years.
Now Barr can be seen sharing InfoWars and Seth Rich conspiracy theories.
So it's no surprise that people were confused by Barr's participation in the fight against sexual assault considering there have been several claims of sexual assault against President Trump.
In the past, Barr has not shied away from discussing her dislike of former presidential candidate Hillary Clinton saying, "Hillary owns the press…people in this country are not allowed to say anything except for that they love Hillary, or they'll be harassed, especially on social media, until they leave or hang their head in shame…Because if you don't endorse Hillary, then you're anti-American, a racist, a sexist, or whatever names her robots throw around."
President Trump has even thanked Barr for her comments of support.
Roseanne will premiere March 27 on ABC.
Join our new commenting forum
Join thought-provoking conversations, follow other Independent readers and see their replies