Revealing the substandard fate of the Dark Age dead
Almost 80 wooden coffins excavated at Great Ryburgh in Norfolk provides fascinating insight into the lives and deaths of Dark Age Anglo-Saxons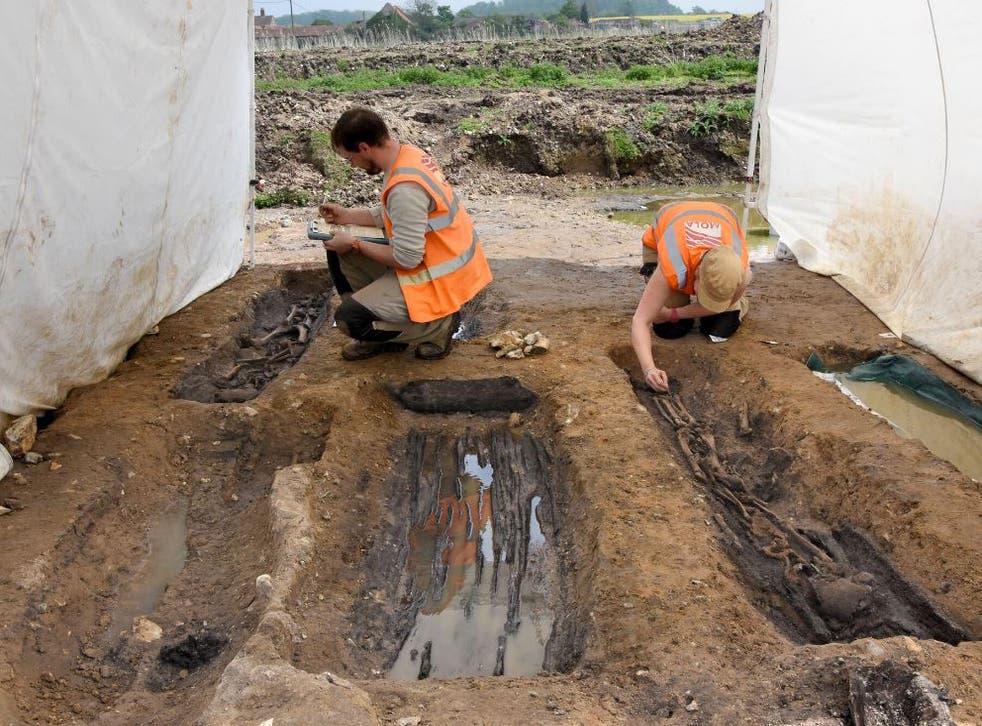 Our Dark Age Anglo-Saxon ancestors ended up in coffins made of decidedly substandard timber – according to new archaeological research.
In the first ever group of Dark Age wooden coffins ever unearthed in Britain, investigators have found that they were mostly made of poor quality knotted timber and that some of them were even slightly curved.
It appears that quality wood was so valuable that unknotted straight timber tended to be reserved for making planks and posts for buildings.
The new excavation – at Great Ryburgh, Norfolk – has unearthed 76 wooden coffins and has revealed for the first time that poor quality knotted timber was not wasted – but was instead used for funerary purposes. However, the Dark Age carpenters would have needed to work long and hard to make each coffin – on average an estimated four days.
Each 7th to 9th century coffin was made of a section of split hollowed-out oak trunk – a tradition with its roots deep in prehistory.
The skeletons found inside the coffins will now be analysed by scientists so as to increase the historical world's understanding of health and disease in early mediaeval times.
Also discovered at the site were the remains of wooden grave markers and the remnants of a small timber building – potentially a very early Christian funerary chapel.
The excavation was part-funded by Historic England and carried out by Museum of London Archaeology (MOLA).
Duncan Wilson, Chief Executive of Historic England, said: "These rare and exceptionally well-preserved graves are a significant discovery which will advance our understanding of Middle-Saxon religious beliefs and rural communities. This cemetery has been revealed because under the current system, archaeological surveys are required before work on a sensitive site starts. This site has immense potential for revealing the story of the community who once lived there."
James Fairclough, an archaeologist from MOLA, said: "The combination of acidic sand and alkaline water created the perfect conditions for the skeletons and wooden graves to survive, revealing remarkable details of Christian Anglo-Saxon burial practices."
Join our new commenting forum
Join thought-provoking conversations, follow other Independent readers and see their replies