House prices and the property market: Rents and deposits are at the centre of new theatre and TV dramas
New work examines the human cost of the property market. A house is a powerful symbol, says Alice Jones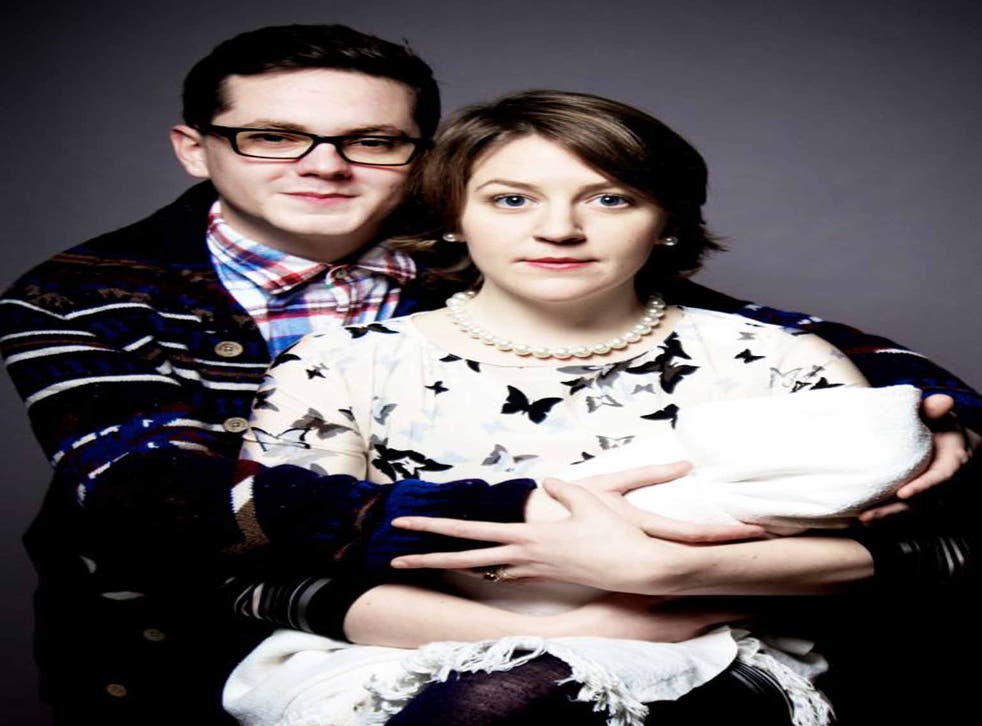 If Shakespeare were alive today, what would he be writing about? Would it be fairy queens, Scottish kings and star-crossed lovers, or would it be mortgages, stamp duty and the house price bubble? To judge by this month's theatre listings, it might well be the latter.
Radiant Vermin by Philip Ridley, the maverick playwright best known for in-yer-face dramas like Mercury Fur and Tender Napalm, opens at the Soho Theatre in London tonight. In it, an apparently nice young couple, Ollie and Jill, with a baby on the way, tell the audience about the violent lengths they have gone to in order to secure their dream home. It's Faust meets Farrow & Ball, a play about gentrification, kitchen fittings and nursery accessories and the price one is willing to pay for them. No spoilers here, but it's higher, and more horrible, than you might think.
Across town at the Hampstead Theatre Downstairs, Deposit by Matt Hartley, which also opens this week, is set in a microscopic (or "bijou") one-bedroom flat in Herne Hill. Two couples in their late twenties move in together for a year while they save up enough cash to buy their own places. What begins with cosy Prosecco parties around the sofa bed soon spirals into spats about toothpaste, bins, money and friendship.
They are not the only productions to explore the dramatic possibilities of the property market. Last week, Game by Mike Bartlett, 34, opened at the Almeida Theatre, which has been transformed into an Ikea dream of a first home (The estate agent Savills is thanked in the programme but I'm told they are "annual sponsors" of the theatre, rather than this specific play). The audience sits around the outside of it, watching through the windows as a poor young couple live out their lives like animals in a zoo, for the amusement of the better-off.
Theatre highlights of 2015

Show all 7
It's both a provocative takedown of Benefits Street-style entertainment and a shocking dramatisation of the sacrifices some make in order to have a roof over their head. Torben Betts' Invincible at St James's Theatre last year tackled the trials of living in the capital, and moving out of it, with hilarious, heartbreaking, precision.
It is noticeable that all of the new plays are set in London – home of the epic price rise – but why now? It is partly a case of "write what you know". Ridley's play grew out of his own experience buying a house last year, he says. He was born in Bethnal Green and had lived in a rental flat in the same block as his parents and grandparents before him, since he was a student. Aged 50 and finding himself over-run by books, he began looking for a new place and found that he had been priced out of the area.
So began the "nightmare" of buying a new home. The "frantic desperation" of his fellow house-hunters in Zone 4 and beyond inspired Jill and Ollie. "It was seeing how desperate and lost people were feeling. They didn't stand a chance, really," he recalls. "There was also this strange feeling that, no matter what we were seeing, there was some strange multi-billionaire somewhere that was just going to swoop in, buy it and turn it into flats."
That desperation drives Jill and Ollie, who are offered their "dream home" on one condition – that they renovate it and so set in motion a process of gentrification, and drive the vagrants out. As time goes on, their aspirations get more and more outlandish. It's dark and funny and very of the moment. It's all very well sniggering at Green Party leader Natalie Bennett's poor grasp of housebuilding statistics but this is a critical moment, says Ridley. "The Government needs to build housing for its population. We are heading for a scenario of absolute madness."
Deposit takes a more conventional approach, playing out as a horrifying 12 months in a flat-share that is too cosy for comfort. The stage directions outline that, "throughout the play, the space that the flat is imagined in should shrink until it barely exists… The set should look like a rubbish dump by the end".
Hartley, 34, hopes that his audience will feel the claustrophobia of his flatmates, and smell their desperation. In what must be a first, he outlines not only the professions but also the salaries of his characters – "Ben Edwards, 29, Press Officer, 29.5k" etc. Why? "I spent 10 years living in London, being asked what I did for a living… and behind that was the implied question, what I earned. It was a specific choice to highlight their earning capacity. And to have actors from all over the UK, so you get a sense of people who have deliberately chosen to move to London."
Isn't it all a bit, well, middle-class? "This is the very specific point of view of one group of society who are struggling with the housing crisis. In the greater scheme of things these characters' dilemmas are not as great as certain people's problems – people who don't even have a house. But these are people who are aspirational and they can't get what they want."
And therein lies the theatre. A place to live is a basic human need, after all; make it problematic and whole vistas for drama open up. Take The Cherry Orchard, in which the sale of the crumbling country estate is the backdrop for both a family in crisis and a momentous period of political change. A house is a powerful symbol.
It is not just theatre that has house prices on the brain. E4 has commissioned Crashing, a new six-part sitcom by the actress/comedy writer Phoebe Waller-Bridge (last seen playing a junior barrister in Broadchurch).
It follows six twenty-to-thirtysomethings living together as "Property Guardians" in a disused hospital. For £25 a week they get a place to live in the most exciting city in the world, but at what cost to their sanity? Ira Sachs' current film Love is Strange transplants property angst to New York, with the tale of a middle-aged gay couple who find themselves priced out of their Manhattan apartment. A number of recent novels, from John Lanchester's Capital to Tim Walker's Completion have used the market as a catalyst for zeitgeisty urban and family dramas.
Ridley ended up buying a flat in Ilford, and Hartley moved out of Herne Hill, south London to a house in Cardiff, so all's well that ends well for the playwrights. It is not surprising that young, male writers are putting their concerns on stage but why should anyone spend their precious potential deposit on watching them? People go to the theatre to escape real life, not to see their battles with Foxtons writ large.
"It all depends what we think is dramatic. Anything can be dramatic", argues Ridley. "Opening a can of beans can be dramatic if Pinter is writing it. The drama of the play is in the moral fences Jill and Ollie have to keep on jumping to realise their dreams.
"It's about housing, but it's also a metaphor for the descent into hell, for fascism, and how, for the sake of our personal gain, we are willing to blind ourselves to the greater good. That's the drama. Yes, it's about the purchasing of a house, but it could be about anyone trying to get something. They're getting a dream home to live in while inside them something else is growing that could be a nightmare." First-time buyers, be warned.
Radiant Vermin, Soho Theatre, London, W1 (www.sohotheatre.com) to 12 April; Deposit, Hampstead Theatre, London, NW3 (www.hampsteadtheatre.com) to 11 April; Game, Almeida Theatre, London, N1 (www.almeida.co.uk) to 4 April
Join our new commenting forum
Join thought-provoking conversations, follow other Independent readers and see their replies