Jack Thorne's play 'Hope': What would you do as a local politician faced with an impossible choice of cuts?
The playwright's latest work poses the question to audiences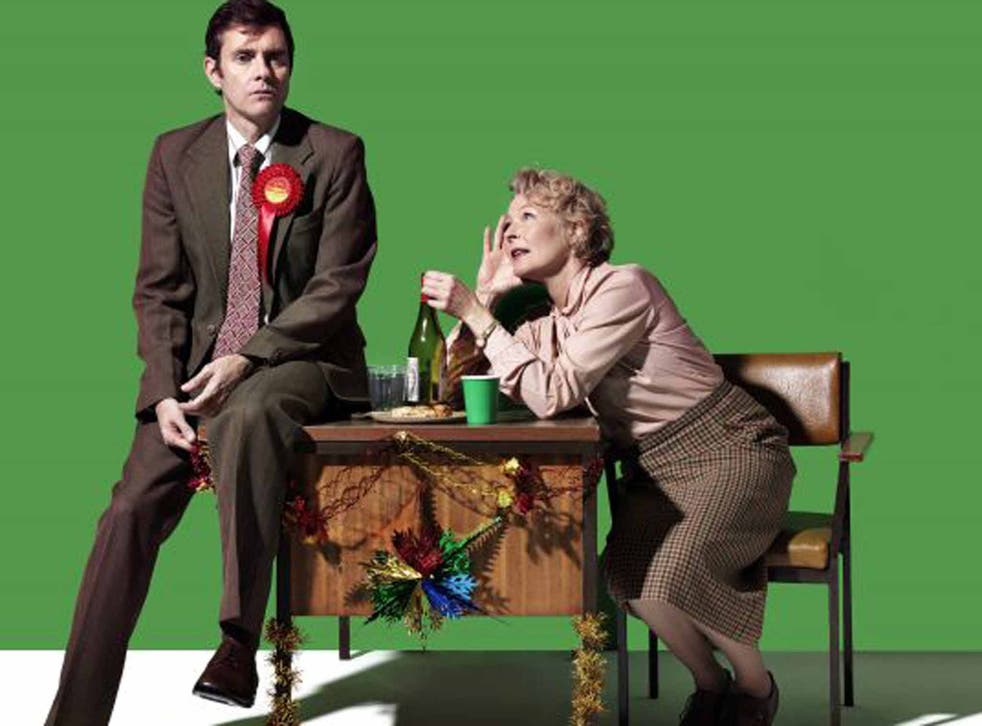 Plays about politics have always made me nervous. Both as a viewer and a writer. I think everyone has sat in a theatre and felt lectured to. I hope I haven't written any of those plays, but it's possible. The trouble is when I feel I'm being told, or am telling others, what to think. So Hope is an attempt to write a play around a question, rather than around an answer. It's a question that confuses me hugely. It's a question about local government.
The austerity crisis has provoked interesting questions for a lot of people, but local government has prompted some of the biggest. The level of cuts for local authorities is at an unprecedented level. Between 2008 and 2015 local authority funding cuts will have cut total spending by almost 30 per cent. And it's left councils broke. The National Audit Office recently announced that 52 per cent of single-tier and county councils are "not well placed to deliver their medium-term financial plans".
I'm not that interested in the why of these cuts. Because I didn't want this to be a play about Tory-bashing. Mostly because there's nothing interesting to say about that. They've made a decision which makes sense for their strategy. Rather, this is a play about the Labour Party, which I'm part of. I joined it in 1996. My mum had resigned from the party a week earlier. Harriet Harman had decided to send her child to a grant-maintained grammar school in Kent and my mum, who'd worked in state education for a long time, was outraged. I joined partly because I was a little shit and partly because I was excited by the Labour Party. It looked like we were going to win the next election. I wanted to be part of that. I was 17. And very dull.
It's now 18 years later and so I've been in the party over half my life. There've been times when I've hated being part of it, times when I've loved being part of it. I've marched against it, I've marched for it. I've been branch secretary and treasurer of the Round Green branch of the Luton Labour Party, I've attended conferences, and I've leafleted extensively. In fact, it's sort of dominated mine and my family's life: my dad has stood for the council twice in the past two years, my sister works as a parliamentary adviser; my wife and I had our second date at the Labour Party Round Green flower sale, and our fifth at the Luton Labour Party's quiz night. And where I've consistently been happiest is locally.
Making a decision about which services to cut is hard for any council, red, blue, yellow, purple, brown or white. But Labour councils, it seems to me, are under the most pressure. First, because these cuts have to be about cutting social support – and the Labour party is one that traditionally believes in this support, and indeed was responsible for creating a lot of it, so cutting it is hard. And secondly, because the cuts have hit deprived councils harder than any other – and Labour councils were the ones most reliant on central support. Liverpool city council, with the highest deprivation score of 43.45, is suffering cuts of 27.1 per cent. And councils in areas of high deprivation tend to be Labour councils.
Hope is about a Labour council in an unnamed part of the country, trying to administer cuts. In fact, they're in their fourth year of administering cuts and are deep in trouble. The problem comes when they decide to cut a disability day centre – and a public campaign is started. The campaign goes national – and they begin to drown.
I love councils, and I love councillors, but I wouldn't want to be one now. I think they're in an almost impossible situation. This is a play about people I admire being put under stress and making the wrong decisions. Forced to decide between cutting support for the elderly, for the disabled or for Sure Start centres, they make wrong decision after wrong decision, because there isn't a right decision. They box themselves into a corner. They fail, essentially, and then they have to work out how to grow out of the mess they've found themselves in. The trouble is the mess is very difficult to extricate themselves from. So they fail more. This is a play written in admiration – a play written as a supporter, yes, but also a play about good people doing bad things.
Sir John Major said recently: "It is healthy that the theatre does not slavishly support the system, but sometimes I worry that it undermines it unfairly." I firmly disagree with this statement. I think good theatre asks questions, and good politics needs these questions. I learnt about the whips office through James Graham's This House; I started to understand the complications of Chinese and American international relations through Lucy Kirkwood's Chimerica. I do think local government needs to be given more attention that it currently gets. I hope the play is funny and interesting, but the aim is to put the audience in that situation – and to ask them: what would you do? Because I don't know what I'd do.
'Hope', Royal Court Theatre Downstairs, London, tonight to 10 January (royalcourttheatre.com)
Join our new commenting forum
Join thought-provoking conversations, follow other Independent readers and see their replies