Must see: Abigail's Party, Wyndham's Theatre, London WC2
Jill Halfpenny gives full value in a still vibrant cringe comedy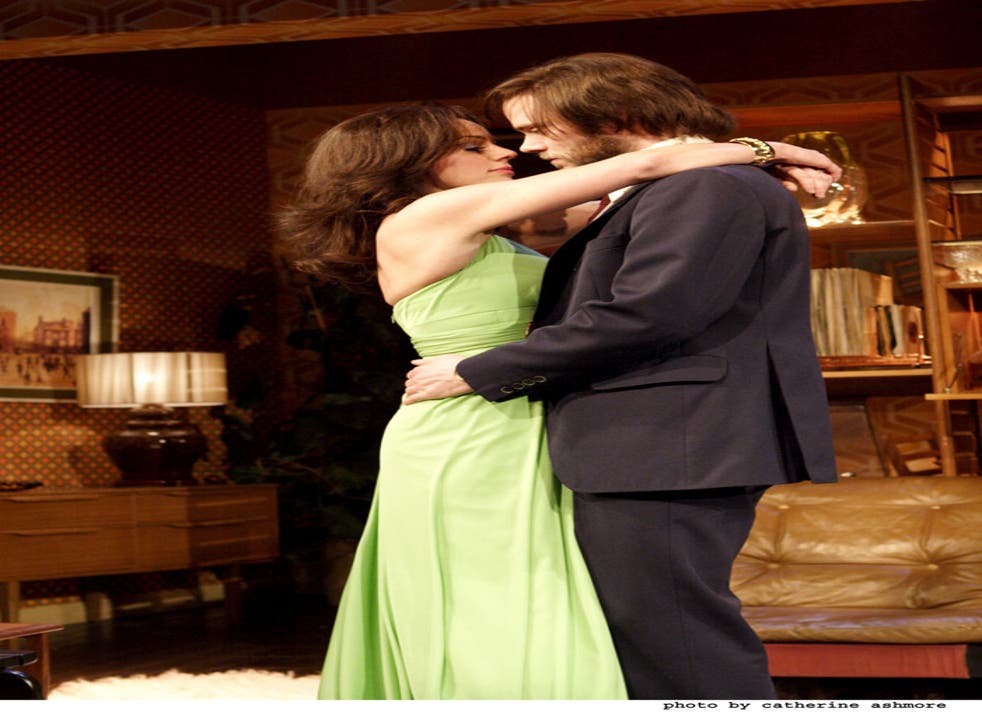 Since the fabled 1977 television version, Mike Leigh's stage play has pitched camp as a classic of excruciatingly comic social embarrassment. It's a case of Who's Afraid of Beverly Moss?, not just in the "get the guests" format, but in the preoccupation with having and not having children.
Transferring to the West End from the Menier Chocolate Factory, Lindsay Posner's vibrant and splendidly cast revival will delight fans, while also offering new sidelights on characterisation – and questioning to what degree the play is inviting the condescending laughter of the social secure on the aspirational lower-middle and working classes.
Jill Halfpenny pins down with hilarious precision the infallibly undermining supportiveness of Beverly, who bullies her way to democratic majorities, while Susannah Harker, Natalie Casey and Joe Absolom revel in the class-conflicted idiosyncrasies of the supporting characters.
(0844 482 5120; www.delfontmackintosh.co.uk) Tue to 1 Sept
Register for free to continue reading
Registration is a free and easy way to support our truly independent journalism
By registering, you will also enjoy limited access to Premium articles, exclusive newsletters, commenting, and virtual events with our leading journalists
Already have an account? sign in
Register for free to continue reading
Registration is a free and easy way to support our truly independent journalism
By registering, you will also enjoy limited access to Premium articles, exclusive newsletters, commenting, and virtual events with our leading journalists
Already have an account? sign in
Join our new commenting forum
Join thought-provoking conversations, follow other Independent readers and see their replies