The London Coliseum: A revolution at the opera
It will open all day to the public, and have a coffee shop in the foyer. On stage, there will be musicals as well as arias. John Berry, artistic director of the ENO, reveals to David Lister radical plans for the august institution
Tuesday 29 April 2014 14:38 Comments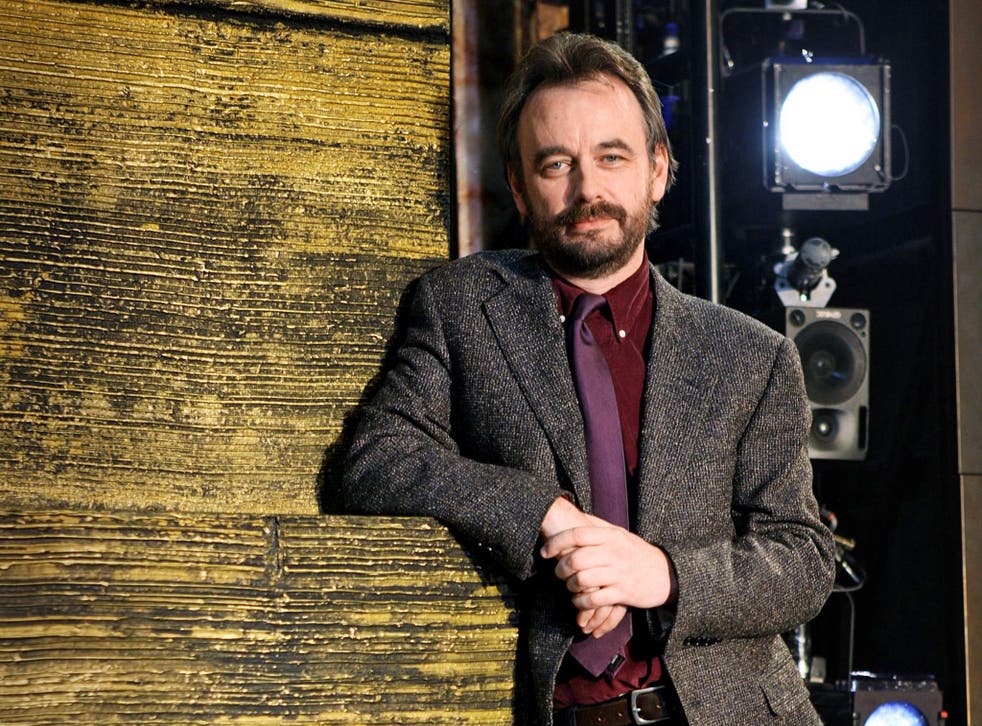 I am sitting in the stalls at the London Coliseum watching a rehearsal for this weekend's world premiere of the opera Thebans. The artistic director of ENO, John Berry, leans over and whispers "Half a million pounds".
OK, it's not the most aesthetic whisper you might expect from the head of an opera company. But it is very pertinent to Berry's thinking. That half a million is the cost of the sumptuous set and props. The implication of the whisper is that there is no way ENO could have afforded it. So Berry, a consummate wheeler-dealer, has entered into a co-production with Bonn Opera in Germany – they have footed much of the bill, and in return they will get one of ENO's hit productions.
And there have been a lot of those. In the company tradition they have been radical, illuminating re-imaginings of classic opera and a batch of new works. English National Opera is now very much English International Opera. Co-productions under Berry have become the norm.
There's a lot of that going on under Berry, a lot of co-productions and a lot of hits, also a lot of "entrepreneurship" to use one of his favourite words. A commercial partner will also now see ENO productions going into the multiplexes. Berry has not just kept afloat an institution synonymous with the words "financial crisis" for much of the past couple of decades. In the last 12 months audience numbers at the London Coliseum have increased from 69 per cent to 76 per cent of full capacity, and income from performances is up by 13 per cent. The sold-out revival of Anthony Minghella's Madam Butterfly has been the highest grossing in ENO history, taking £1.7m. Half of the audience for that had never been to the Coliseum before. And the company has also recorded a surplus this year of around £300,000.
But all that, welcome as it is, will seem small beer compared to the revolution that Berry will announce today at ENO's annual press conference. The company and, as importantly, its iconic home will quite simply never be the same again. He will announce plans to open the building to the public during the daytime, and have a coffee shop in the foyer (all with no cost to the public purse, as a private restaurateur will foot the bill). At last a head of ENO will recognise what an amazing location it has next to Trafalgar Square, and what a chance there is to bring non opera-goers into the building – and open their minds.
Berry has been artistic director of ENO since 2005, but it is clear that the measures he will announce today show he has embraced a new way of thinking about the arts. He will reveal several new partnerships, not least one with impresario Michael Grade to stage musicals at the home of English opera, with likely transfers to West End theatres bringing in potential cash. And he will, again at last, announce that the company will have a presence outside London, its first in decades, partnering work at the Bristol Old Vic. If it all comes off, Berry will have a justifiable claim to be one of the most imaginative and innovative arts grandees in Britain.
Of his plan to open up the Coliseum and put a coffee shop in its foyer, with redesigned restaurant and bar areas, he says: "It means there will be a buzz about the building. It makes us look like a living, breathing arts organisation. I hope it will attract new audiences who see it as a great place to meet as well as a place that puts on great art. Also our donors will see that there is a general buzz about the place which gives it a wider appeal."
It will also have a wider repertoire. "Our new commercial partners will develop music theatre in the Coliseum, and produce some major musicals. At the moment," he adds, again pointing out a faint absurdity that the arts world has taken for granted, "we rent out the theatre for 17 weeks a year. I will take back some of those weeks to put on some great musicals. They will contribute financially and then they can have another life in a West End theatre for a longer run. But in the Coliseum they will make use of our orchestra and expertise.
"Musicals are not opera, but it's still telling stories, it's still entertaining. So people will see that we can do edgy, contemporary work with Damon Albarn or Terry Gilliam, but we can do other things too."
And then, of course, there is the main business, the operas on stage. Berry will today announce a very British line-up for the new season, including two particularly fascinating ventures, film-director Mike Leigh's first opera, Gilbert and Sullivan's Pirates of Penzance; and an opera, Between Worlds, about 9/11 from British composer Tansy Davies, directed by Deborah Warner, one of the UK's finest stage directors. ENO will also stage its first children's opera, directed by Katie Mitchell. Berry approached Leigh after seeing Topsy Turvy, his film about Gilbert and Sullivan. Berry was also intrigued to stage an opera about 9/11, though he is the first to admit that "it has to be handled extremely sensitively".
Of the emphasis on British work and British directors, he says: "Eighty five per cent of our artists are British or British-trained. This has to be a home for British talent."
Rightly for the head of the ENO, a priority is bringing in a new audiences to opera. "If you have tickets for £12," he says, "you know there is an amazing access point for experiencing this art form. The experience is so overwhelming. It's the art form that can tell the big stories more effectively than any other art form.
"Of course, it's all about audiences. But also we need to be giving better value for public money. Thriving on change and being more entrepreneurial is absolutely the way forward. Our new plans mean we will be more entrepreneurial as an organisation, do more work more efficiently, reaching out to new audiences at less cost to the public purse. The days of asking for the same public subsidy to do the same thing, or to say if you cut us we will do less – those days are over."
And his vision clearly doesn't end there. For all that he will say today – and watch out too for announcements on a new production centre and a research tie-up with the University of London – Berry wants to go farther afield, much farther.
"We are," he muses, "one of the biggest exporters of artistic product in London. How can we export it to a much wider audience? We haven't been thinking about China, the Middle East, Asia."
One senses he ain't finished yet.
Register for free to continue reading
Registration is a free and easy way to support our truly independent journalism
By registering, you will also enjoy limited access to Premium articles, exclusive newsletters, commenting, and virtual events with our leading journalists
Already have an account? sign in
Join our new commenting forum
Join thought-provoking conversations, follow other Independent readers and see their replies