The Independent's journalism is supported by our readers. When you purchase through links on our site, we may earn commission.
Why not to be a Moaning Myrtle if you didn't get Harry Potter and the Cursed Child tickets
Tickets for the production at London's Palace Theatre go on sale today but are expected to vanish as quickly as He Who Must Not Be Named 
Matilda Battersby
Friday 30 October 2015 11:39 Comments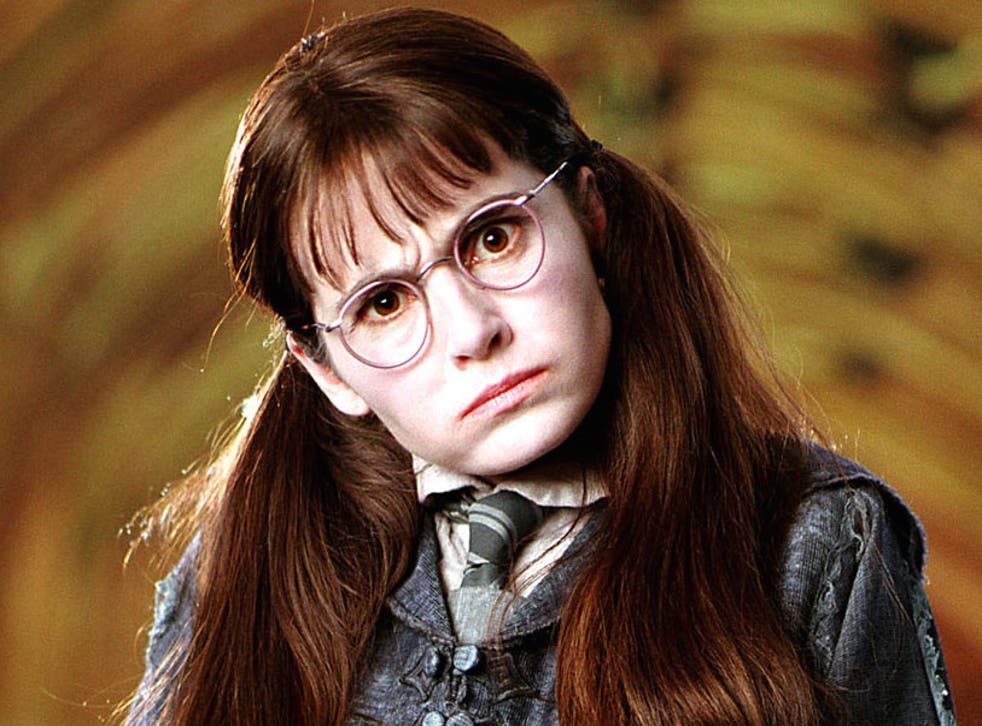 You've spent hours in the digital queue only to discover that the last remaining tickets for Harry Potter and the Cursed Child have vanished in a puff of smoke.
Instead going to pieces in the bathroom and wailing at the horrible hand fate has dealt you, try to keep Moaning Myrtle flushed down the toilet where she belongs.
Here's why:
There is still hope
It has only been two days but already the booking period for Cursed Child has been extended by several months twice, first to January 2017 and as of today to 30 April 2017. If demand continues to exceed what's on offer there's no way that they won't continue to magic tickets up for an ongoing basis.
Harry Potter stars then and now

Show all 8
Luck be a lady
Even if you haven't managed to bag access to the first 10 months of shows you might still get your hands on them as there is a lottery for tickets every night. Just remember to consult the runes and down a dose of Felix Felicis before you enter the draw.
If you can't get to London…
There's no way that this production will stay fixed like the Leaky Cauldron in a funny back alley of London's West End. It'll no doubt go global and follow the path of many a blockbuster British production across the pond to New York's Broadway and beyond. It is, as Hermione might say, a matter of logic rather than wizardry.
Practice a bit of transfiguration
The main risk of not having got yourself a set of tickets to Cursed Child is that you'll find out what happens before you get a chance to see it. However, it's pretty likely that those who wish to find out everything before you can say Chocolate Frogs will get a chance to read it rather than see it. Play texts are usually on sale to accompany even much smaller scale productions. No matter that it has Jack Thorne's name across the front, this is still canon Harry Potter in book form.
Wait for the movie
There are three Harry Potter-related Warner Bros films already in the offing in the form of Fantastic Beasts and Where to Find Them starring Eddie Redmayne as Newt Scamander. It might be a while before Hollywood starts looking for more Harry Potter options but perhaps that'll give Daniel Radcliffe and Bonnie Wright a chance to grow convincingly older in order to play the parents of early teenage 'cursed child' Albus Severus Potter.
Harry Potter and the Cursed Child tickets are on general sale at 11am today
Register for free to continue reading
Registration is a free and easy way to support our truly independent journalism
By registering, you will also enjoy limited access to Premium articles, exclusive newsletters, commenting, and virtual events with our leading journalists
Already have an account? sign in
Join our new commenting forum
Join thought-provoking conversations, follow other Independent readers and see their replies