Christopher Eccleston argues only white, male, middle-class actors get to play Hamlet on the London stage
Eccleston grew up on a council estate and believes the door into acting is often shut to those from poorer backgrounds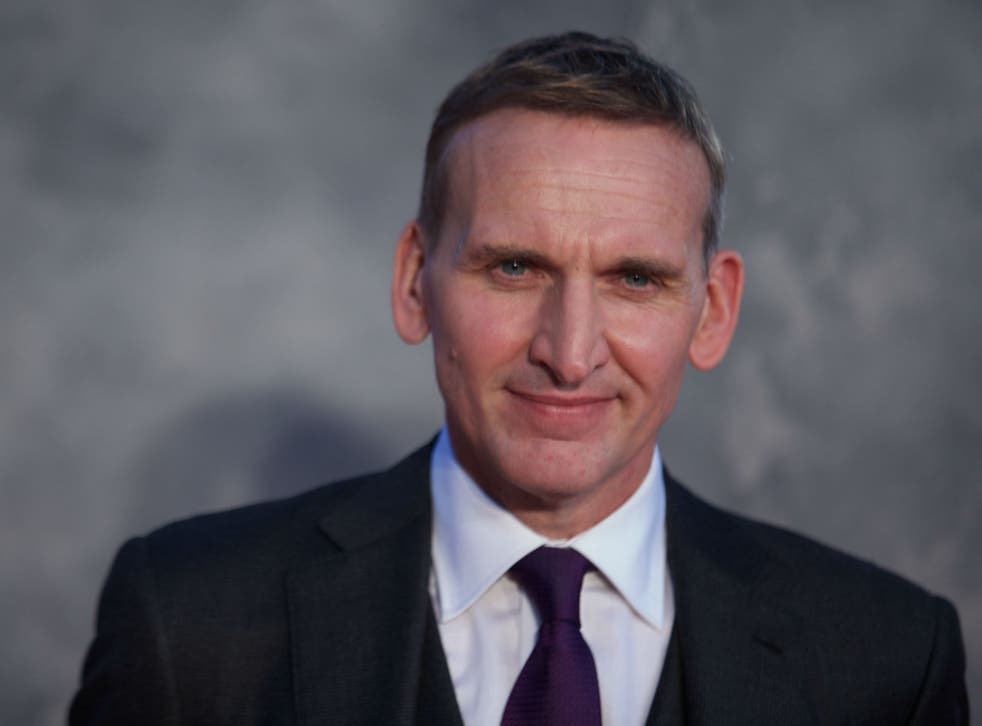 Christopher Eccleston has attacked social prejudice in theatre acting and suggested that only white, middle-class men get cast in classical roles in London.
The English actor grew up in a working class family in Salford, Greater Manchester before winning a place at the Central School of Speech and Drama on a discretionary council grant.
Eccleston found escapism from his council estate upbringing in the biographies of stage greats John Gielgud and Laurence Olivier. The "romance and rock-star element" of their glittering theatre careers inspired him to pursue acting but he believes that today, many doors are closed to those from poorer backgrounds, particularly in the capital.
"If you want to play a classical role in London, you need to be white, you need to be male, and you need to be middle class," he told The Telegraph. "There is still this connection somehow between high intelligence and the possession of an Oxbridge education and perfect vowels."
Eccleston is all too aware that being so vocal on this issue has led to him becoming a "poster boy" for social equality in the industry (he called the West End culture "bland and disturbing" last month), but he does not shy away from the responsibility he feels to make a difference.
"Let's take a long, hard look at the social and educational backgrounds of the people who've played Hamlet at the RSC, the National and in the West End in the last 20 years," he said. "If they've all come off council estates then I'll keep my mouth shut."
Theatre highlights of 2015

Show all 7
Recent research by the Acting and Social Inequality Project found that just one in ten actors come from working class backgrounds, while actors whose parents had professional or managerial jobs made up 73 per cent of the indutsry.
Dr O'Brien, senior lecturer in cultural policy at Goldsmith's University, said: "These initial findings make it clear that inequality is a major concern for the acting profession. The stories we tell about ourselves are coming from a worryingly narrow set of voices".
Actors such as Benedict Cumberbatch, who is currently playing Hamlet at the Barbican, Rosamund Pike, Carey Mulligan and Eddie Redmayne often come under scrutiny for their upbringing.
However, actor James Fox recently claimed that criticism of "posh" actors is "classist" and dismissed suggestions that a wave of privately-educated actors have been dominating the profession.
"I was one of the only actors of my background who made it in my 20s. All the rest were working class: Terry Stamp, Albie Finney, Tom Courtenay, Michael Caine," he said. "No-one turned around and said, 'Oi, all those working class people have got an advantage over you posh twits."
Eccleston will next be seen playing DCI Leonard 'Nipper' Read alongside Tom Hardy in the Krays twins biopic Legend, out in UK cinemas on 9 September.
Join our new commenting forum
Join thought-provoking conversations, follow other Independent readers and see their replies