Fake Shakespeare play Double Falsehood 'is genuine' after all
New claims that work discovered 300 years ago was actually written by the Bard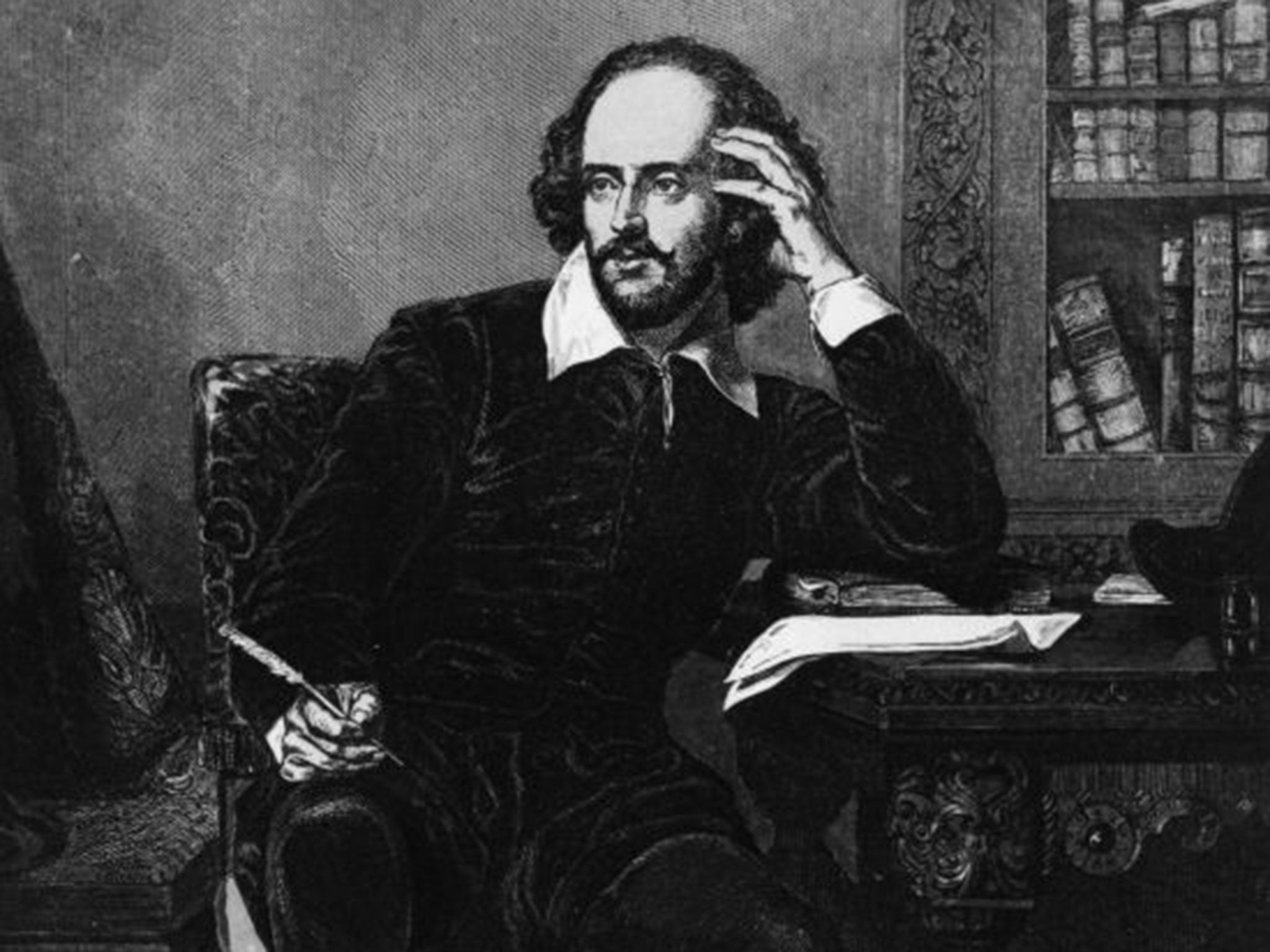 A lost play once claimed to be by Shakespeare but subsequently poo-pooed as a forgery, is now "strongly" believed to be genuine according to new research.
The play, which is appropriately titled Double Falsehood, was published in 1728 by Lewis Theobald, who claimed to have adapted the piece from three original Shakespeare manuscripts which were subsequently lost in a library fire.
Set in Andalusia in Spain, the play has many of the hallmarks of the Bard's work: sexual intrigue between a Duke and peasant girl; women disguised as men; intercepted letters and tragedy laced with comedy.
Following three centuries of dispute, researchers at the University of Texas claim to have been "surprised" to have identified Double Falsehood as Shakespeare's work.
By combining psychological theory and text analysing software on his known plays to build up a profile of Shakespearean characteristics and linguistic patterns, academics claim to have "strongly identified" him as the author of the contested play.
Thirty three plays by Shakespeare, twelve by Theobald and nine by Shakespeare's collaborator John Fletcher, were examined in the study published in Psychological Science.
Shakespearean sayings you use without knowing it
Show all 8
Co-authors Ryan Boyd and James Pennebaker looked at the playwright's use of function words (such as pronouns, articles and prepositions) as well as words belonging to various content categories (such as emotions, family, sensory perception, religion).
Every measure examined but one identified Shakespeare as the likely author of Double Falsehood, according to the research.
"Honestly, I was surprised to see such a strong signal for Shakespeare showing through in the results," said Boyd, from the University of Texas at Austin.
"Going into the research without any real background knowledge, I had just kind of assumed that it was going to be a pretty cut and dry case of a fake Shakespeare play, which would have been really interesting in and of itself."
Double Falsehood, also known by the title "Distressed Lovers", is based on the "Cardenio" episode in Don Quixote and appears be taken from the 1612 translation of Cervantes' novel by Thomas Shelton. It wasn't included in Shakespeare's First Folio and there is little written evidence to link it to the Bard.
The 18th century poet Alexander Pope was among the loudest voices to decry Theobald's claims that the play had Shakespearean origins soon after it was published.
But in the second half of the 20th century there was a growing consensus that Theobald's claims had not been investigated enough.
In 2010 scholarly discussion was reignited when Professor Brean Hammond of the University of Nottingham published the play in its fully annotated form claiming that he believed it to be a collaboration between Shakespeare and the dramatist John Fletcher.
He hailed the Texan researchers for having "a more objective view" than some literary scholars but suggested their work might "draw suspicion" for its analysis of the words belonging to content categories which are arguably arbitrary.
"I think that Shakespeare's DNA can be found in the play so anything that supports that view is good in my opinion," Professor Hammond told the Independent.
However, Professor Hammond also expressed concern that Boyd and Pennebaker's work might not take into consideration evidence that the play was heavily revised on at least two occasions and he wonders if their analysis can pick up that level of complexity.
Join our commenting forum
Join thought-provoking conversations, follow other Independent readers and see their replies