Harry Potter and the Cursed Child details revealed: Eighth Potter story will be about Harry's son Albus Severus
It turns out Albus Severus is the 'cursed child' and not Harry as previously thought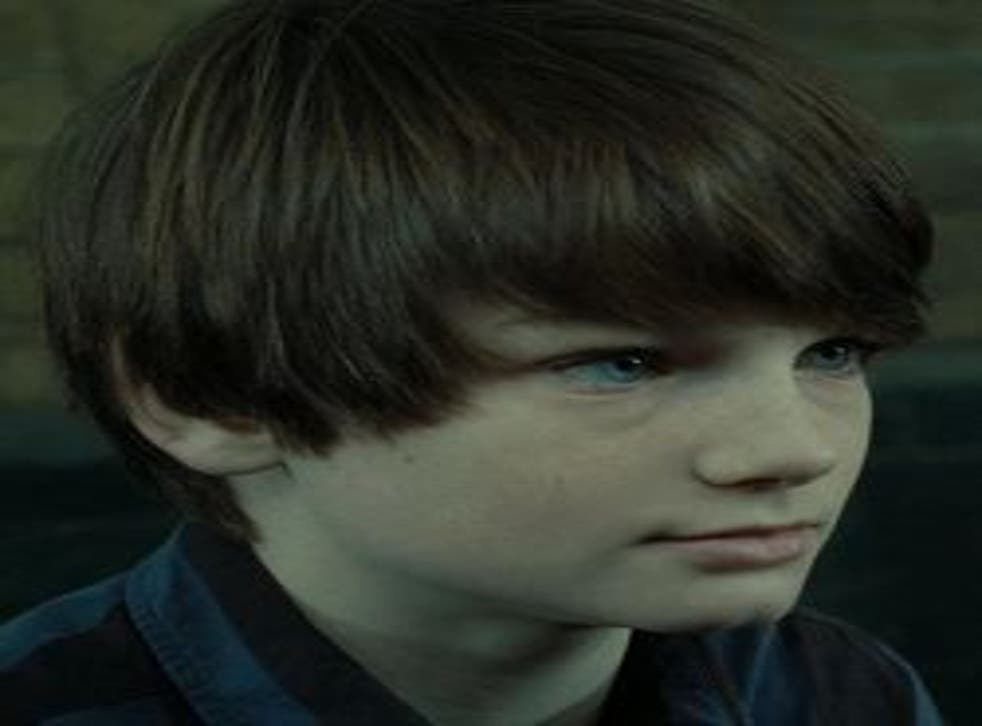 Harry Potter and the Cursed Child is "definitely not a prequel" it has been confirmed. Instead the new story from JK Rowling will focus on a grownup Harry and his son, Albus Severus, who appears to be the "cursed child" of the title.
An official synopsis clears up speculation that the play would centre on Harry's early life with the Dursleys.
It will see an adult Harry, an Auror working for the Ministry of Magic in early middle-age, "grapple with his past" in relation to his own son's struggle with "a family legacy he never wanted - presumably Harry's fame.
Full synopsis:
It was always difficult being Harry Potter and it isn't much easier now that he is an overworked employee of the Ministry of Magic, a husband and father of three school-age children.
While Harry grapples with a past that refuses to stay where it belongs, his youngest son Albus must struggle with the weight of a family legacy he never wanted. As past and present fuse ominously, both father and son learn the uncomfortable truth: sometimes, darkness comes from unexpected places.
Albus Severus, who was named after two Hogwarts headmasters (Dumbledore and Snape), made an appearance in Harry Potter and the Deathly Hallows on Platform 9 and 3/4. He is Harry and Ginny's middle child, having an older brother James Sirius and younger sister Lily Luna.
The production, which has been devised with JK Rowling and should be viewed "as a cannon" Harry Potter story, will be in two parts.
The plays are designed to be seen either on consecutive nights or the same day, matinee and evening performance.
The story was split in two due to its "epic" nature according to creators.
"The story only exists because the right group of people came together with a brilliant idea about how to present Harry Potter on stage," Rowling said. "I'm confident that when audiences see Harry Potter and the Cursed Child they will understand why we chose to tell this story in this way."
The play by Jack Thorne will premiere at London's West End Palace Theatre next summer.
Those who registered for priority booking were able to buy tickets on 28 October and public booking begins this morning at 11am. Reduced price previews will begin in late May.
Preview tickets cost £10 and post-opening tickets just £15 - a move which bucks the trend for high cost West End shows which can command more than £50 a ticket.
250 tickets will be available at £20 or less per performance and reduced price lottery tickets will be available for each night.
The stars of Harry Potter now and then

Show all 14
Official artwork from the production was unveiled last night showing Harry or Albus Severus sitting in a bird's nest with wings which resembles a Snitch.
Thorne and his co-creator John Tiffany said: "It is very exciting to explore Harry's world in a brand new way through the live form of theatre."
10 facts all Harry Potter fans should know
Sonia Friedman of Book of Morman is producing with Colin Calendar and the production will feature a cast of 30.
Previews begin 7 June 2016 with the opening performances of Part One and Part Two on Saturday 30 July 2016.
On Wednesdays, Saturdays and Sundays there will be a matinee performance of Part One and an evening performance of Part Two. For the initial on sale period, one ticket will automatically secure the same seat for both Part One and Part Two on the same day.
For subsequent booking periods, tickets for Wednesday matinee and Wednesday evening performances can be bought together or separately. Details of when Saturday and Sunday performances of Parts One and Part Two can be bought separately will be announced at a later date.
Join our new commenting forum
Join thought-provoking conversations, follow other Independent readers and see their replies