Ian McKellen says Covid has robbed him of 'last few years of capability'
'I think you'd [hear] the same from Maggie Smith or Judi Dench,' actor said
Isobel Lewis
Sunday 18 April 2021 11:53 Comments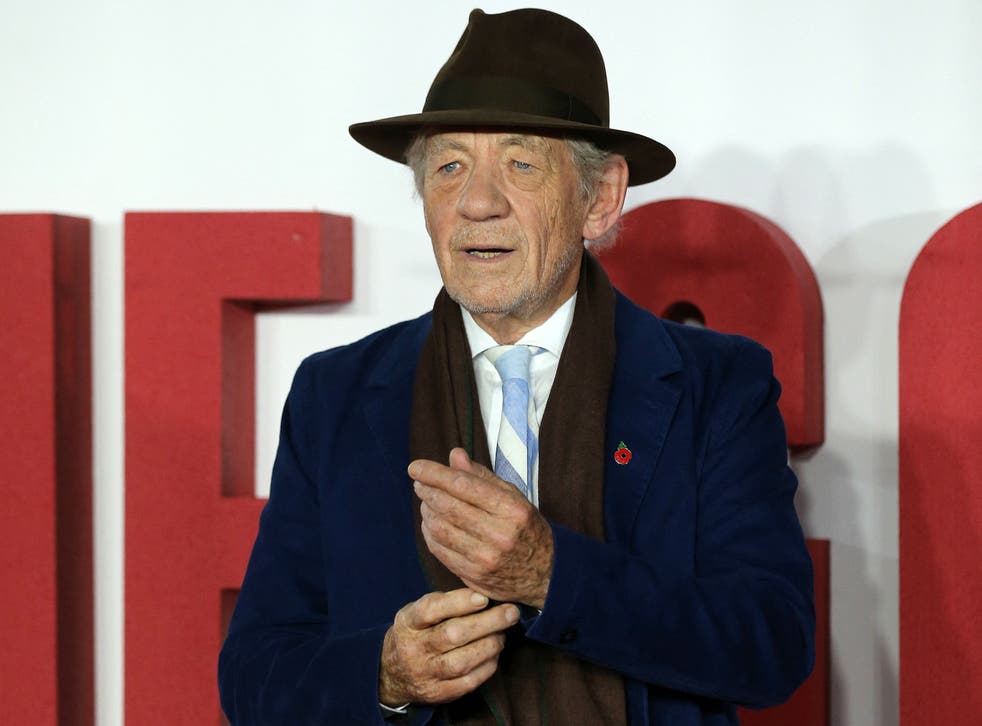 Ian McKellen says that the coronavirus pandemic has "robbed" older actors of their "last few years" of capability.
As theatres plan to reopen in the coming months, the 82-year-old actor is returning to the stage in an age-blind production of Hamlet, in which he will play the titular Shakespearean lead.
Speaking to The Daily Telegraph, McKellen said that older actors had been hit particularly badly by the pandemic, knowing that these years would have been some of their last spent performing.
"This year has been very hard," he said. "I think you'd get the same from Maggie Smith or Judi Dench – the thought of not working is horrifying.
"Because we're getting to the end of our lives, to be robbed of the last few years of that capability is hard."
McKellen received his Covid vaccine in December, describing his reaction as "euphoric".
Under current government guidelines, theatres can reopen with social distancing in place from 17 May.
Capacity limits for indoor entertainment are yet to be announced. Before lockdown was reintroduced in December, theatres could operate at seating capacities of 50 per cent or 1,000 tickets, depending on which was lower.
You can find The Independent's comprehensive guide to all the plays, musicals and comedy shows reopening in May and June here.
Register for free to continue reading
Registration is a free and easy way to support our truly independent journalism
By registering, you will also enjoy limited access to Premium articles, exclusive newsletters, commenting, and virtual events with our leading journalists
Already have an account? sign in
Join our new commenting forum
Join thought-provoking conversations, follow other Independent readers and see their replies