Kevin Spacey: 20 people come forward with Old Vic theatre misconduct allegations
'It is incorrect, unfair and irresponsible to say that everybody knew,' said the current artistic director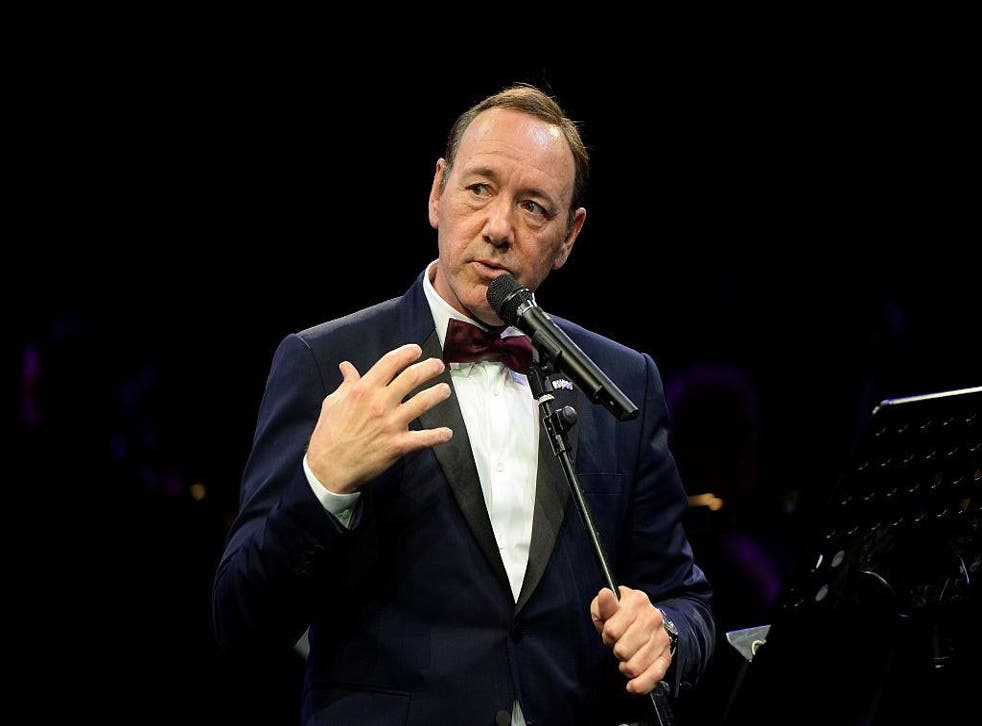 Twenty people have detailed "disturbing" complaints of inappropriate behaviour on the part of Kevin Spacey during his time at London's Old Vic.
When allegations were first made against Spacey in Hollywood, the theatre said it had not received any complaints, but there are now thought to be 20 allegations "either of a sexual nature or made the correspondent feel uncomfortable".
"Those affected felt unable to raise concerns and that Kevin Spacey operated without sufficient accountability," The Old Vic said in a statement.
Matthew Warchus, the theatre's current artistic director, offered "genuine and deep sympathy" to "all those who have come forward".
"Everyone is entitled to work in an environment free from harassment and intimidation," he said. "The Old Vic is now actively engaged in the process of healing and the process of prevention.
"These allegations have been a shock and a disturbing surprise to many of us. It is incorrect, unfair and irresponsible to say that everybody knew."
The Old Vic said it will establish a Guardians Committee following the results of an internal investigation. The theatre has said it will develop a set of conduct rules and behavioural expectations in the wake of the allegations, dividing categories of behaviour into "OK and Not OK".
The theatre said it will include guidance "regarding one-on-one meetings in isolated locations, especially outside the Old Vic building, and in particular late at night or involving alcohol".
The newly announced Guardians Committee will be made up of board members, staff and creatives who will be responsible for upholding the policies and raising awareness of issues of good conduct and best practice. The individuals will receive additional training to support their roles.
Spacey acted at the Old Vic for decades and served as artistic director from 2004-15, being widely credited with turning things around for the theatre.
The Old Vic said it had encouraged 14 of the complainants to go to police, but could not confirm whether any had done so. Sixteen staff were among the accusers and the incidents they allege span between 1995 and 2013.
The Old Vic added: "No legal claims, formal grievances, formal disputes, settlement agreements or payments made or authorised were made at all in relation to Kevin Spacey during his tenure. It has also not been possible to verify any of these allegations, and it is important to note that Kevin Spacey has not commented on them. The review cannot therefore make any findings of fact about the alleged misconduct."