New evidence supports claim that William Shakespeare's 'Dark Lady' may have been a Clerkenwell prostitute
Shakespeare's lust object may have been Black Luce from Clerkenwell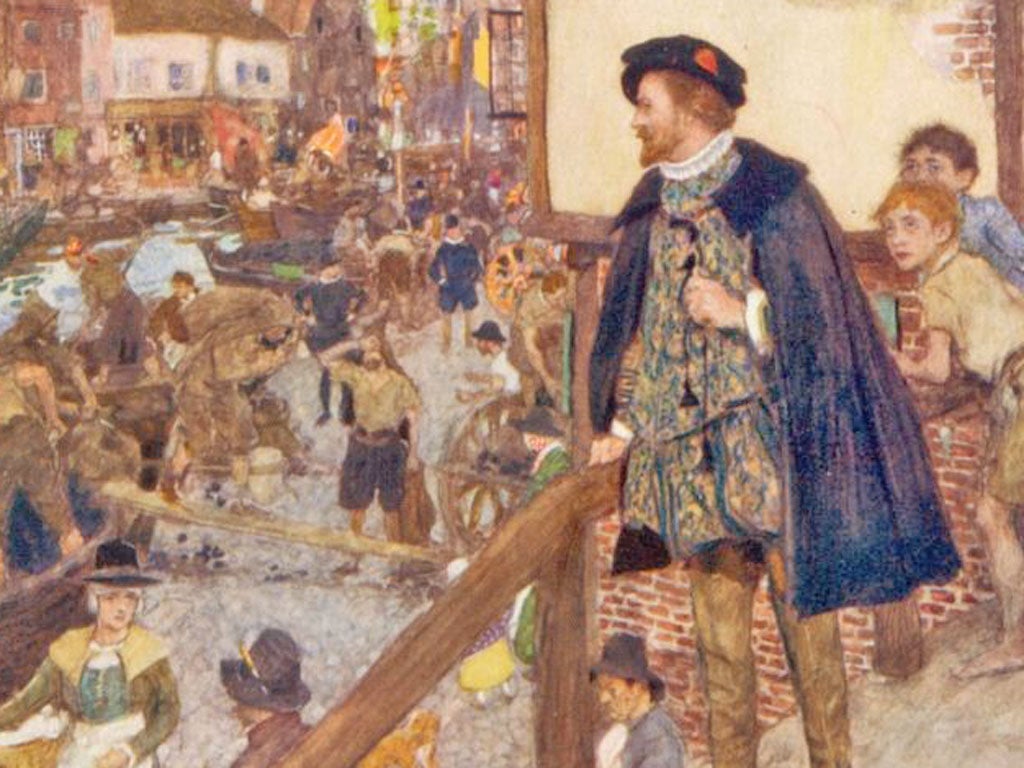 The mysterious "Dark Lady" of Shakespeare's sonnets has long fascinated readers, with debate raging about her true identity. Now new research adds weight to the theory that the sexually voracious object of the poet's desire was an infamous London prostitute.
A Shakespeare scholar claims to have found evidence supporting a suggestion made in the 1930s that she was a madam called "Lucy Negro" or "Black Luce", who ran a notorious bawdy house in Clerkenwell.
Dr Duncan Salkeld, reader in Shakespeare studies at the University of Chichester, told The Independent that he has unearthed documentary records that lead him to conclude that she is "the foremost candidate for the dubious role of the Dark Lady".
Many of the sonnets 127 to 152 are addressed to an unidentified woman – the "Dark Lady" – with whom the Bard imagines an adulterous sexual relationship. She is a temptress, in sonnet 144 – "my female evil" and "my bad angel".
Dr Salkeld has found references to both Black Luce and her associate Gilbert East – who ran another Clerkenwell brothel – in the diary of Philip Henslowe, the theatre-owner who built the Rose Theatre and whose acting company was a rival to Shakespeare's. Henslowe, who also put on the Bard's plays, recorded dining frequently with Gilbert East.
Finding Luce and East together among Henslowe's tenants connects this couple definitively with the world of theatre, Dr Salkeld claims, making it highly likely she would have been known to Shakespeare. Given her sexual charms, it is not unreasonable to assume she would have been the object of his desires.
Furthermore, Shakespeare had strong connections with Clerkenwell. Not only did associates live there, but also, perhaps, relatives. Dr Salkeld has found other Shakespeares, including a Matthew Shakespeare, listed in Clerkenwell's parish records. He said: "The name was not uncommon and they may have been unrelated.
" But one aspect of Matthew's story is intriguing – his marriage to Isabel Peele." Dr Salkeld concludes this suggests a link with the Bard because her dramatist brother George is believed to have collaborated on Titus Andronicus.
The significance of this material has been overlooked until now, Dr Salkeld said: "To my knowledge, no one has spotted this connection before." He added: "Whoever that person was, Shakespeare painted her with the reputation of Luce… This is new evidence." Black Luce was described by contemporaries as "an arrant whore and a bawde', catering for everyone from "ingraunts" (immigrants) to "welthyemen" and the aristocracy.
She was listed in the licentious Gray's Inn Christmas entertainments of 1594, and surfaces in a handful of plays and literary texts: "She was a real person. Her girls were prosecuted, although not Luce, as far as we know."
Shakespeare's sonnet sequence offers few clues to the Dark Lady beyond her dark eyes, hair and complexion, with hints that she was married. Like the Fair Youth, the unnamed man whom many of the sonnets were addressed, there have been numerous other hypotheses for her identity.
This latest research – which coincides with the superlative Shakespeare exhibition at the British Museum – will be published by Ashgate in Shakespeare Among the Courtesans in October.
Join our commenting forum
Join thought-provoking conversations, follow other Independent readers and see their replies