'The "fright" look is all naturally mine': Octogenarian's brilliant swipe at opera critic
'The look is all naturally mine,' she said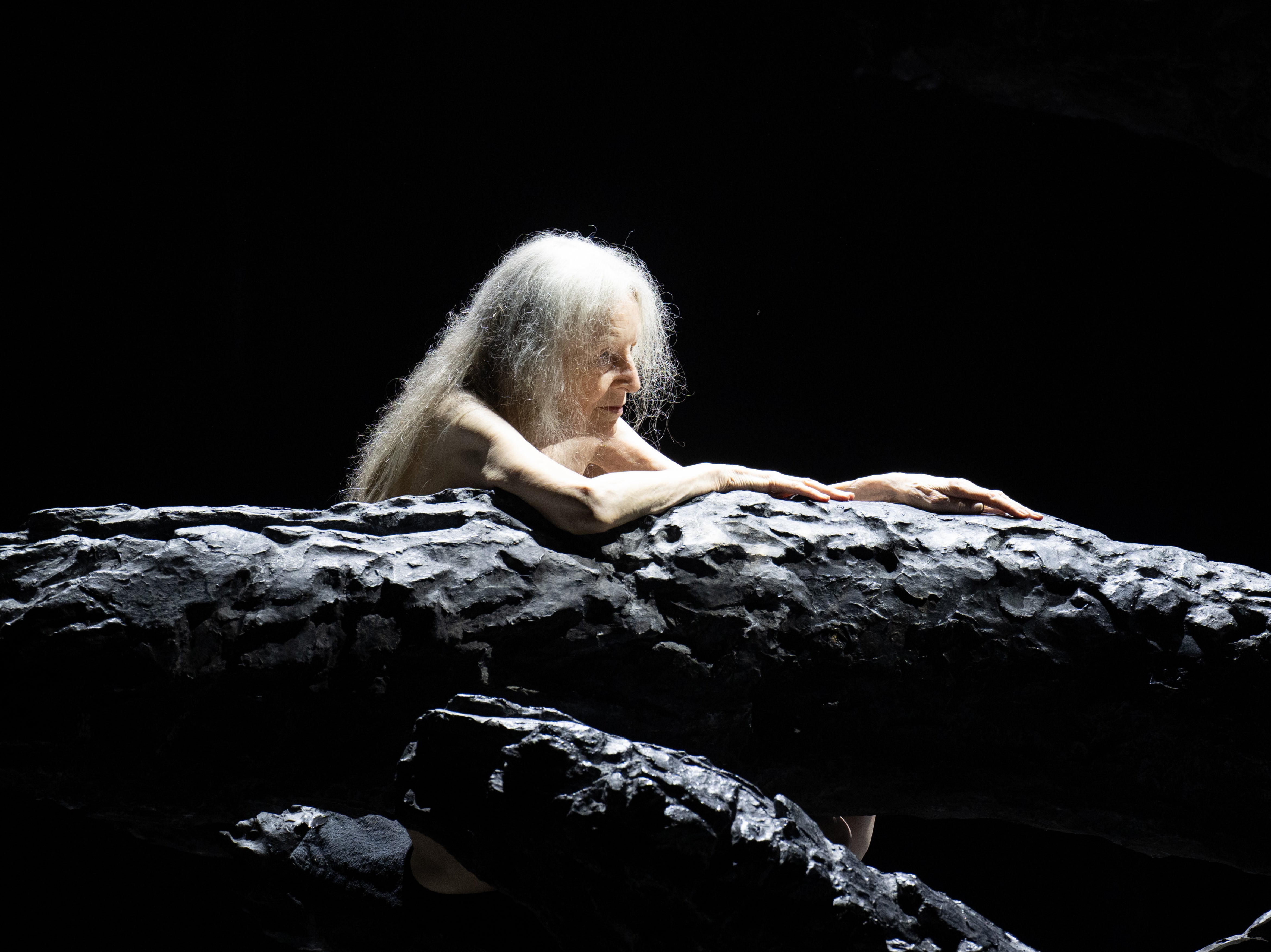 An opera critic has been corrected by actor and model Rose Knox-Peebles for describing her make-up as "frightful", with the performer pointing out that she wasn't actually wearing any.
In his review of Das Rheingold at the Royal Opera House, Richard Fairman wrote: "Erda, the earth goddess, is also on stage the whole evening, played by Rose Knox-Peebles and made up to look quite a fright, though that probably goes with the territory if you have been around since the dawn of time."
Responding to the Financial Times review in a lighthearted letter to the paper, Knox-Peebles, 81, wrote: "Your reviewer tells readers that Erda, the earth goddess, was made up to look 'quite a fright'.
"This is not so. I wore no make-up – the 'fright' look is all naturally mine."
Knox-Peebles is a writer, actress, model and art collector. She appears on stage naked for much of the production; her songs are performed by Wiebke Lehmkuhl.
Many critics have landed in hot water before over their comments on women's appearances.
In 2014, mezzo-soprano Tara Erraught was described as "dumpy", "unsightly and unappealing", and "a chubby bundle of puppy fat" by critics after her performance in Der Rosenkavalier at Glyndebourne.
In 2020, Variety critic Dennis Harvey wrote that Carey Mulligan was an "odd choice" to play the lead in the revenge comedy-thriller, suggesting that Margot Robbie would have been a better pick.
"Mulligan, a fine actress, seems a bit of an odd choice as this admittedly many-layered apparent femme fatale — Margot Robbie is a producer here, and one can (perhaps too easily) imagine the role might once have been intended for her," he wrote.
"Whereas with this star, Cassie wears her pickup-bait gear like bad drag; even her long blonde hair seems a put-on. The flat American accent she delivers in her lowest voice register likewise seems a bit meta, though it's not quite clear what the quote marks around this performance signify."
Mulligan responded by saying that the review suggested she wasn't "hot enough to pull off this kind of ruse".
She said it was "disappointing" that the review wasn't "constructive" and bemoaned "a lack of attractiveness on my part in a character", adding: "It made me concerned that in such a big publication, an actress's appearance could be criticised and that could be accepted as completely reasonable criticism."
In response, Harvey said that he never said or meant to imply he was judging Mulligan's attractiveness in the review and was "appalled to be tarred as misogynist".
"I'm a 60-year-old gay man. I don't actually go around dwelling on the comparative hotnesses of young actresses, let alone writing about that," he said. "This whole thing could not be more horrifying to me than if someone had claimed I was a gung-ho Trump supporter."
Join our commenting forum
Join thought-provoking conversations, follow other Independent readers and see their replies