Royal Shakespeare Company casts first black actor as Iago in Othello
Game of Thrones actor Lucian Msamati will play the villain next summer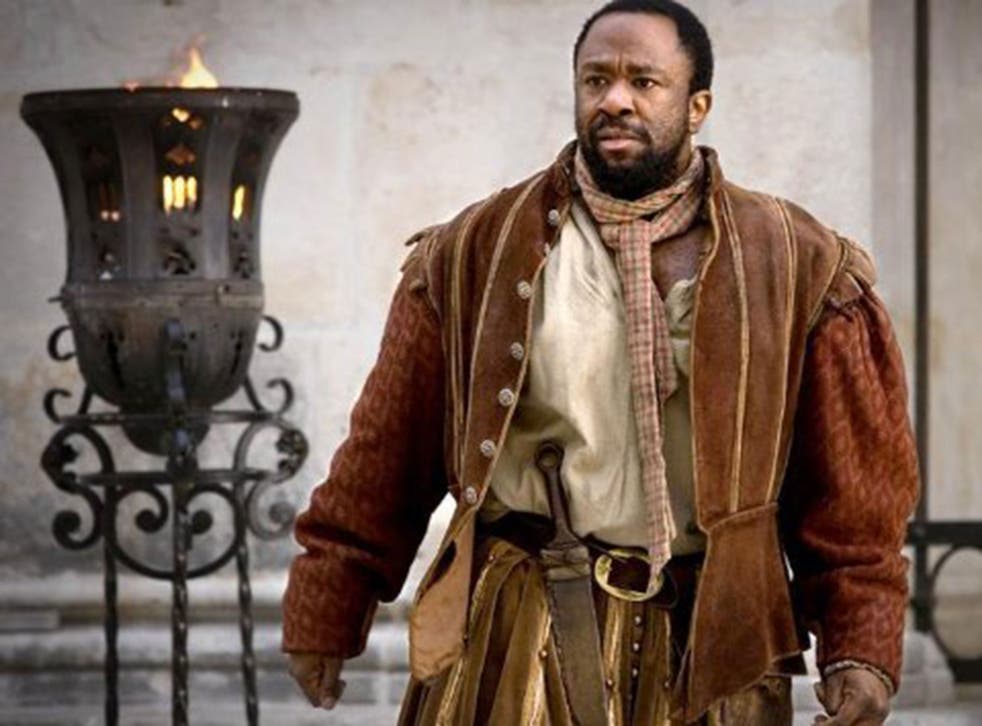 The Royal Shakespeare Company has cast a black actor in the role of notorious villain Iago for the first time.
The British theatre group, based in Shakespeare's hometown of Stratford-upon-Avon, has given the famous part from tragedy Othello to Game of Thrones' Lucian Msamati, who will star alongside Hugh Quarshie next summer.
Never before have both leading roles been taken by black actors, with artistic director Gregory Doran admitting the move will shake up the play's racial politics.
"Really watch this space," he said at a press conference yesterday. "I know when I was watching it with a really good white Iago opposite Hugh, I was thinking right, yes, I've seen this before, terrific.
"But with Lucian, every line became freshly minted and it challenged the whole play in a way I found completely revelatory. You just watch two really, really good actors doing it and that is the major issue."
Born in Britain and raised in Zimbabwe by Tanzanian parents, 38-year-old Msamati is "thrilled and honoured" to be playing Iago.
"Back at the RCS, playing an iconic character opposite one of the most distinguished actors in the country, under the watchful eye of a passionate, intelligent director? Dreams don't get better than this," he told the Evening Standard.
Shakespearean sayings you use without knowing it

Show all 8
Quarshie, 59, will be returning to the RSC for the first time since 1996, having since starred as Ric Griffin in Holby City and Captain Panaka in Star Wars Episode I: The Phantom Menace.
Iqbal Khan will direct Othello, which forms part of the RSC's Venice season also featuring Shakespeare's The Merchant of Venice and Ben Jonson's Volpone.
John Ford's Love's Sacrifice, better known as 'Tis Pity She's a Whore, will also be performed for the first time in almost 400 years.
Iago is renowned as one of the more demanding Shakespearean roles, with Rory Kinnear winning an Olivier Award earlier this year for his National Theatre portrayal of the scheming villain.
The arts world has come under pressure of late to improve opportunities for talent from diverse backgrounds.
Culture Minister Ed Vaizey described the lack of black and ethnic minority faces on UK television as "frankly weird" last month.
Idris Elba and Lenny Henry wrote an open letter to TV bosses saying how "dismayed" they feel at the poor numbers of people from ethnic minority backgrounds working in the industry and calling for a "ring-fenced pot of money" for black, Asian and minority ethnic programmes.
Actors' struggle, in their words
Sophie Okonedo, Bafta nominated for her role in the TV show Criminal Justice
"I do notice that – over the last year – I've had maybe two scripts from Britain and tens and tens from America. The balance is ridiculous. I'm still struggling [in the UK] in a way that my white counterparts at the same level wouldn't have."
Idris Elba, who has appeared in the films Thor and Pacific Rim
"Unlike here, in the US there are lead roles for black actors. That's why I went to America – to get the lead roles that I wouldn't here."
David Harewood, who featured in hit series Homeland
"Unfortunately there aren't that many roles for authoritative, strong, black characters in this country. We just don't write those characters."
Join our new commenting forum
Join thought-provoking conversations, follow other Independent readers and see their replies