A Small Family Business, National Theatre, review
Olivier, London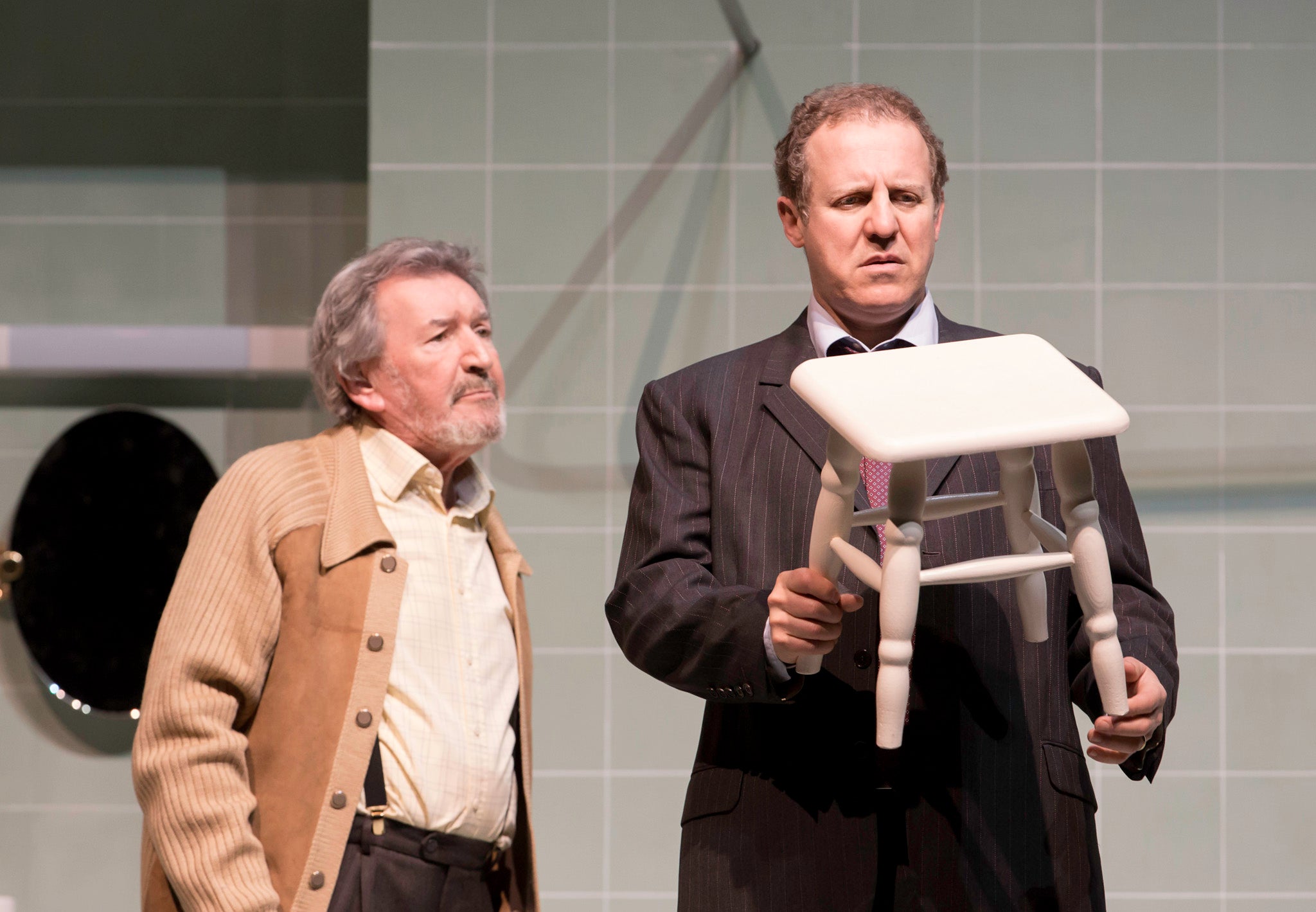 Corruption (like charity) begins at home, we perceive in Alan Ayckbourn's play, written expressly for the Olivier Theatre in 1987 and now revived there in this spirited production by Adam Penford.
Hailed, at its premiere, as a lethally funny response to the "greed is good" ethos of the Thatcher era, the piece blends morality fable and black farce, An Inspector Calls-meets-Feydeau.
Nigel Lindsay is splendid as the initially honest Jack McCracken who kicks off his regime as head of the family furniture business with a pious pep talk about the evils of pilfering paper clips. But almost immediately he is compromised when, in return for hushing up his druggie daughter's shoplifting, he gives a job to Matthew Cottle's creepily insinuating private investigator.
What Jack discovers is that the entire family have been defrauding the firm for years and even have links to the Mafia. On Tim Hatley's split level set . which sometimes represents all four identically furnished homes simultaneously, we see this shower in gradually escalating criminality, with Jack, the latter-day suburban Oedipus, toughening into Don Corleone.
The characters are, by and large, too broad to engage you emotionally; what's energising is the remorseless logic which Ayckbourn pursues his slippery-slope thesis.
To August 27; 0207 452 3000
Join our commenting forum
Join thought-provoking conversations, follow other Independent readers and see their replies