Allegro, Southwark Playhouse, musical review: 'A heartfelt production that takes you into the soul of a lost gem'
This Rodgers and Hammerstein musical had to wait nearly 70 years for its professional European premiere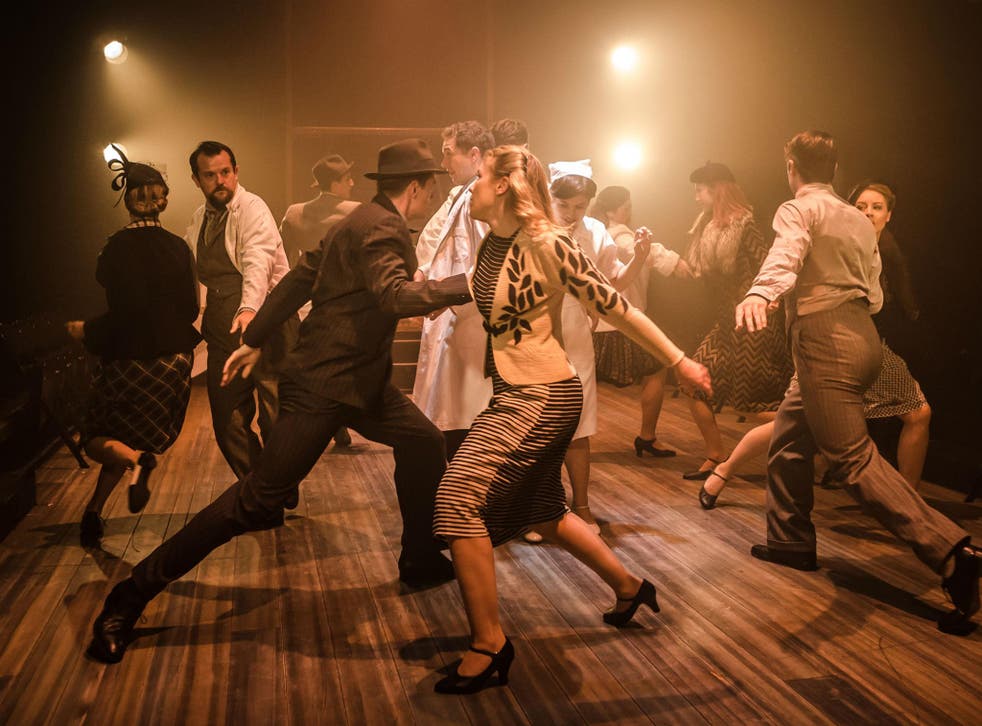 It's amazing to think that a musical by Rodgers and Hammerstein can have had to wait nearly 70 years for the professional European premiere that it's now receiving from director Thom Southerland and his excellent team at London's Southwark Playhouse.
Allegro (1947) was the duo's third show, hard on the heels of their ground-breaking hits Oklahoma! and Carousel. But the experiments with form and content in the new piece met with mixed reviews and Allegro had a run of only nine months – since when it has languished. The show, though, has its illustrious champions. Stephen Sondheim, who worked as a gopher on the original production, has praised it for being "the first commercial attempt to tell an epic story in popular music terms" and acknowledged its abiding influence on him: "I might not be quite so attracted to experimental musicals if I hadn't got my feet wet with Allegro."
The show follows an American Everyman – Joe Taylor Jr, a small-town doctor– through the immemorial turning-points (first steps, first date, first bereavement, etc) to the moment of a mid-life crisis. By this stage, his over-ambitious wife has lured Joe from his happy provincial practice with his father to a job in a Big City hospital where he's expected to pamper the privileged. Will he be able return to his old ideals and put community before self?
The model is Thornton Wilder's Our Town, with the ambitious introduction of the musical equivalent of a Greek chorus, old-fashioned values and (what were then) innovative techniques; Southerland makes the interplay between these elements wonderfully captivating and affecting in his Southwark production. At its centre, the splendid Gary Tushaw manages to radiate just the right degree of wholesome ordinariness with no leading-man vanities as Joe. The stripped-back traverse-staging, with the eloquent use of a pair of step-ladders and a mobile scaffold-tower, gives the proceedings the non-naturalist fluidity that the authors were seeking. Superbly performed in the narrow space by the 16-strong company, Lee Proud's high-precision choreography has an overwhelming dynamism
Perhaps the plot isn't strong enough to sustain a full-length show. Perhaps there are moments that are cloyingly sweet for modern tastes. It's a mark, though, of the melodic largesse and variety of Richard Rodgers's score that he can afford to give two of the best songs to cameo characters. Katie Bernstein as the loyal, lovelorn nurse really nails the rueful wit of "The Gentleman is a Dope"; Leah West gives a charming rendition of "So Far" as a college date who thinks, with tripping, misplaced hopefulness, that "now we can look forward to/The things we'll never forget". The penultimate number, in which Joe's mother and the Chorus entreat him to "Come Home", ranks with anything in the score for Carousel; Julie J Nagle and company deliver it with a quiet, aching poignancy. A lovely heartfelt production that takes you into the soul of a lost gem.
To 10 September; 020 7407 0234
Join our new commenting forum
Join thought-provoking conversations, follow other Independent readers and see their replies