Apologia, Trafalgar Studios, London, review: Stockard Channing's performance is magnificent
The star of 'The West Wing' and 'Grease' takes the lead in Jamie Lloyd's revival of Alexi Kaye Campbell's play about a family and its secrets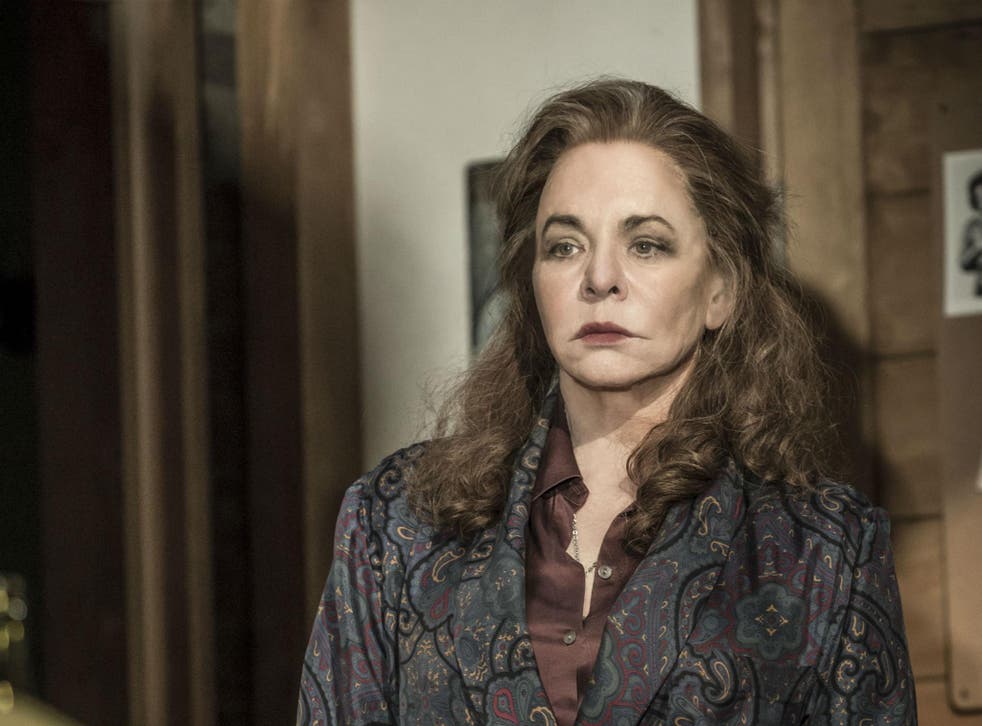 In this country, Stockard Channing is primarily known for her terrific work in television and film (The West Wing, The Good Wife, ...Grease). So it's a pleasure to get a rare London sighting now of the formidable stage chops of this award-winning Broadway icon. In Jamie Lloyd's revival of Alexi Kaye Campell's 2009 play, Channing dominates the proceedings as Kristin Miller, a celebrated, Marxist art-historian who was a firebrand of the radical Left in her expatriate youth, demonstrating in Grosvenor Square and manning the barricades in Paris in '68. But unlike many of her fellow soixante-huitards, she has stuck by her left-wing beliefs and has recently published a book about her "life and times" in which she fails to make any mention whatsoever of her two children. The play takes the time-honoured form of the disastrous family reunion – a celebration of Kristin's birthday for which she both sons are expected. One is Peter, an international banker who is engaged to Trudi, an American physiotherapist and born-again Christian. The other, Simon, is a depressive failed writer who has shacked up with Claire, a soap star.
I think that Lady Bracknell (a part Channing has played) would recognise another champ in the withering scorn stakes if she could witness the lofty disapproval to which Kristin subjects her offspring and their lovers. She reacts to the news that her banker son met Trudi in a prayer meeting as if she has been slapped in the face but then regains poise: "All of a sudden, the idea of him keeping the whole of sub-Saharan Africa in crippling debt doesn't seem quite as bad a proposition." When Trudi gushes that "Forgiveness is such a liberating emotion", Kristin responds that "I'll bear that in mind", as though humouring a simpleton.
Laura Carmichael (of Downton Abbey fame) develops beautifully from an irritating cheer-leader who is always putting her foot in it to a person who can offer Kristin genuine empathy. Freema Agyeman (best known as Doctor Who's companion) is a delight as the narcissistic soapstar whose life-style and attitude to the Sixties ("Hilarious... the hair, the clothes, the raging idealism") do not go down well with the birthday girl. This is a rather programmatic play that gives everyone their moment of revelation and, in due course, Claire gets to explain the background to her consumerist creed. But there's a rage and irreverence in Agyeman's performance, a sort of go-for-broke freedom because she knows what has driven her lover to complete breakdown.
It emerges early on in the evening that when the sons were seven and nine, their father removed them from their mother who had made a home in Italy. Their feeling of abandonment since then has been exacerbated by the publication of the book. Joseph Millson is excellent as both siblings, bringing a quiet, devastating pathos to a set-piece about the night when he was 13 and had to rely on the comfort of a stranger in Genoa after not being met from the train. Desmond Barrit's very funny Hugh, a camp follower of hers from student days, insists on the visionary she was in the 60s. Stockard Channing's performance is magnificent as we see the monstrosities give way to the tearful grief of fully recognising the price that has been paid and the stand she was forced to make.
Join our new commenting forum
Join thought-provoking conversations, follow other Independent readers and see their replies