Breakin' Convention, Sadler's Wells, dance review: 'Dazzling'
Breakin' Convention is a festival of international hip-hop dance theatre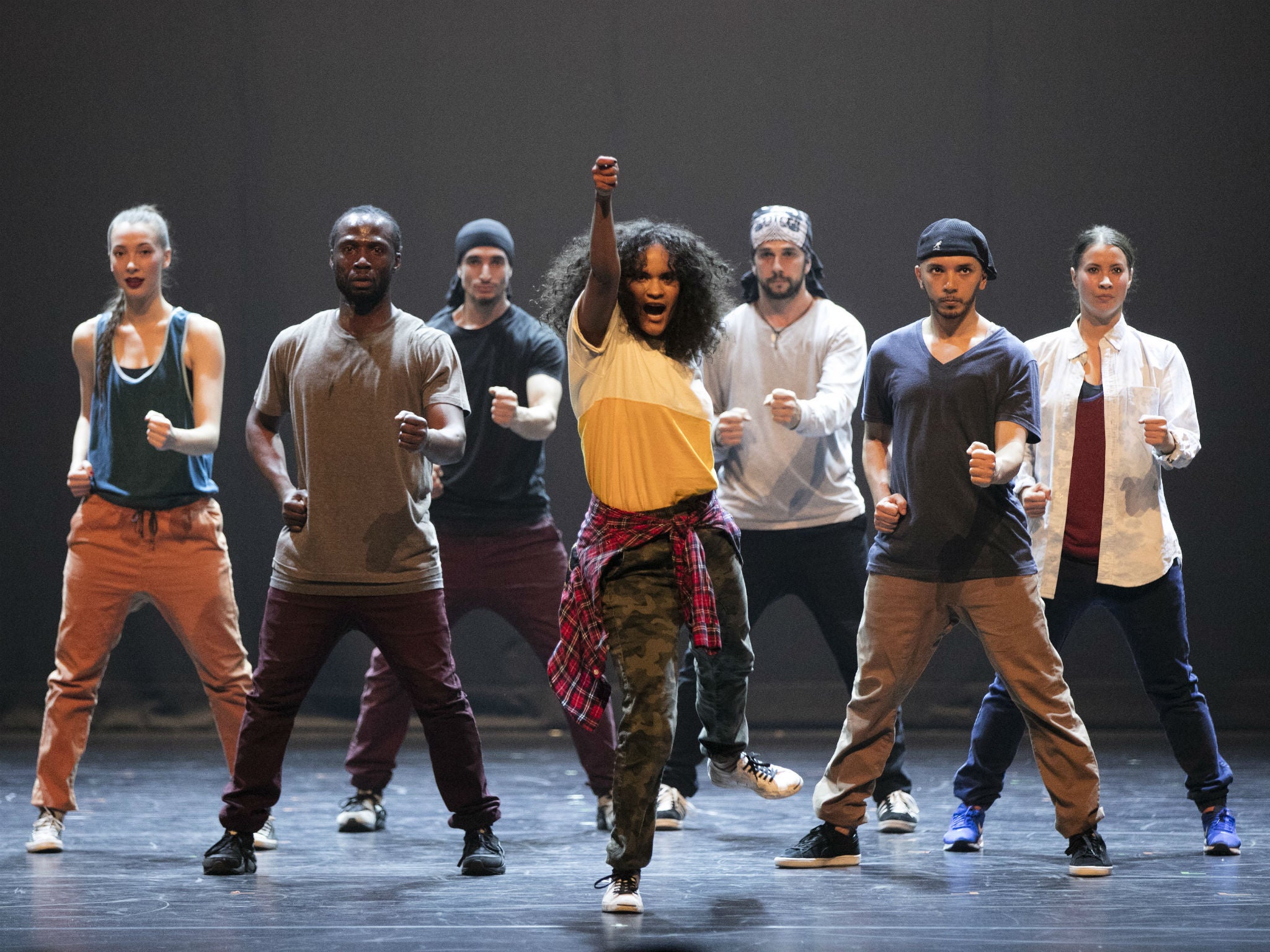 One of the Soweto Skeleton Movers shifts and bobs in the spotlight, rubberlegged and irresistible. As he skips on and around the beat, his shoulders twist, wriggles shifting into contortionism. You can't tell where the illusion of superbendiness ends and the real thing takes over.
Breakin' Convention, now in its 13th year, is one of the great success stories of dance venue Sadler's Wells. Hosted and curated by Jonzi D, it's a festival of international hip hop dance theatre – and takes "international" seriously, with crews from South Africa to Sweden. Away from the main stage, there are workshops, studio performances, a free outdoor event on bank holiday Monday. There are queues round the block to get in.
The work ranges from political dance theatre, including new commissions, to the showbiz gloss of Britain's Got Talent stars Flawless. The Soweto dancers are the cream of this year's crop, joyful dancing that combines sleight of hand with brilliant rhythm. One man folds himself into a corkscrew version of the splits, then shuffles under an arch made by his colleagues doing the crab. Another juggles with his sun hat, throwing it spinning into the air, fanning it to keep it aloft as he ducks and whirls, then letting it land neatly on his head. The timing is sensational.
Flawless present themselves as if for a stadium tour, with booming voiceover and sleek stage design. The dancing is tight and focused, with some lovely sharp moves. They could tone down the spotlights, which constantly rake the crowd, to the point where children in the audience were hiding their eyes.
Spoken Movement, playing in the studio theatre, conjured an ambiguous drama from three people and a table, two women and a man confront each other, memories and accusations flickering through their bodies. Lanre Malaolu and Protocol Dance Company's I Can't Breathe explores racism with some strong images, but needs sharper focus.
Canadian crew Bboyizm start out low-key and hands on. One of the dancers plays a small drum, tapping out rhythms. Another dives into twisting footwork, swivelling and fast. It's characteristic of this eight-strong company, who are both dressed down and explosive. There's a nice range of personalities here: a woman dancing with swung hips and martial arts kicks, people plunging into unison moves or breaking into multi-lingual chatter. It's off-hand virtuosity, friendly but still dazzling.
Touring until 1 June 2016. UK tour dates from breakinconvention.com.
Join our commenting forum
Join thought-provoking conversations, follow other Independent readers and see their replies