Carmen, Soho Theatre, review: Truly disturbing climax is genuinely thought-provoking
According to Robin Horton-Hale, the opera is a tale of domestic violence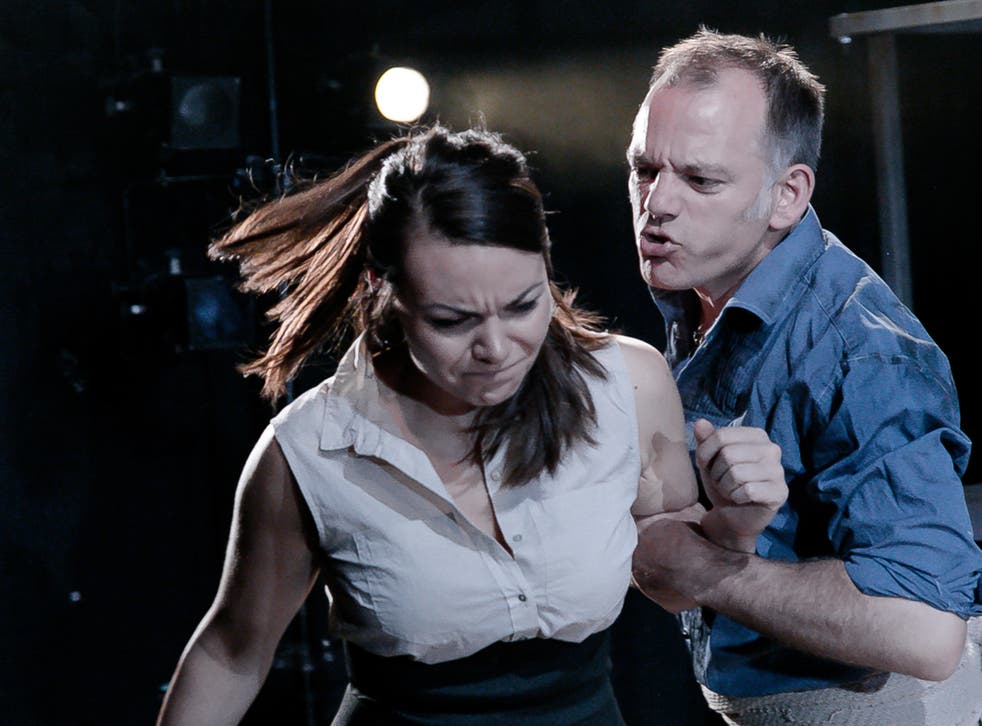 Forget the fiery gypsy, carefree, charismatic and domineering. Carmen, according to director Robin Norton-Hale, is a tale of domestic violence, resonating with the many news stories of domestic violence we see today. The heroine is afraid of Don Jose, she is pensive, she is visibly worried about what is in store.
OperaUpClose is one of the more interesting and innovative companies, with its small casts and just a handful of musicians on stage. That makes for an intense, almost claustrophobic rendering of famous operas, perfect for their new Carmen.
Whether the music and the swaggering words of Carmen's lend themselves to a tale of domestic violence and a fearful heroine is open to question. But a striking performance from Mike Bracegirlde as Jose certainly helps this interpretation. He is on edge from the start, prone to violence, barely in control.
Lilly Papaioannou's Carmen is beautifully sung and she makes her plight engage the audience's sympathy from an unusually early stage. I still think that Bizet intended a far more confident and reckless heroine, but this production with a truly disturbing climax is genuinely thought-provoking. And that is just what OperaUpClose should be doing.
Join our new commenting forum
Join thought-provoking conversations, follow other Independent readers and see their replies