Dance review: BalletBoyz: The Talent - Welcome to the muscle bank
Bodies honed for heavy industry strut like Greek gods, while a cruel young cad reforms too late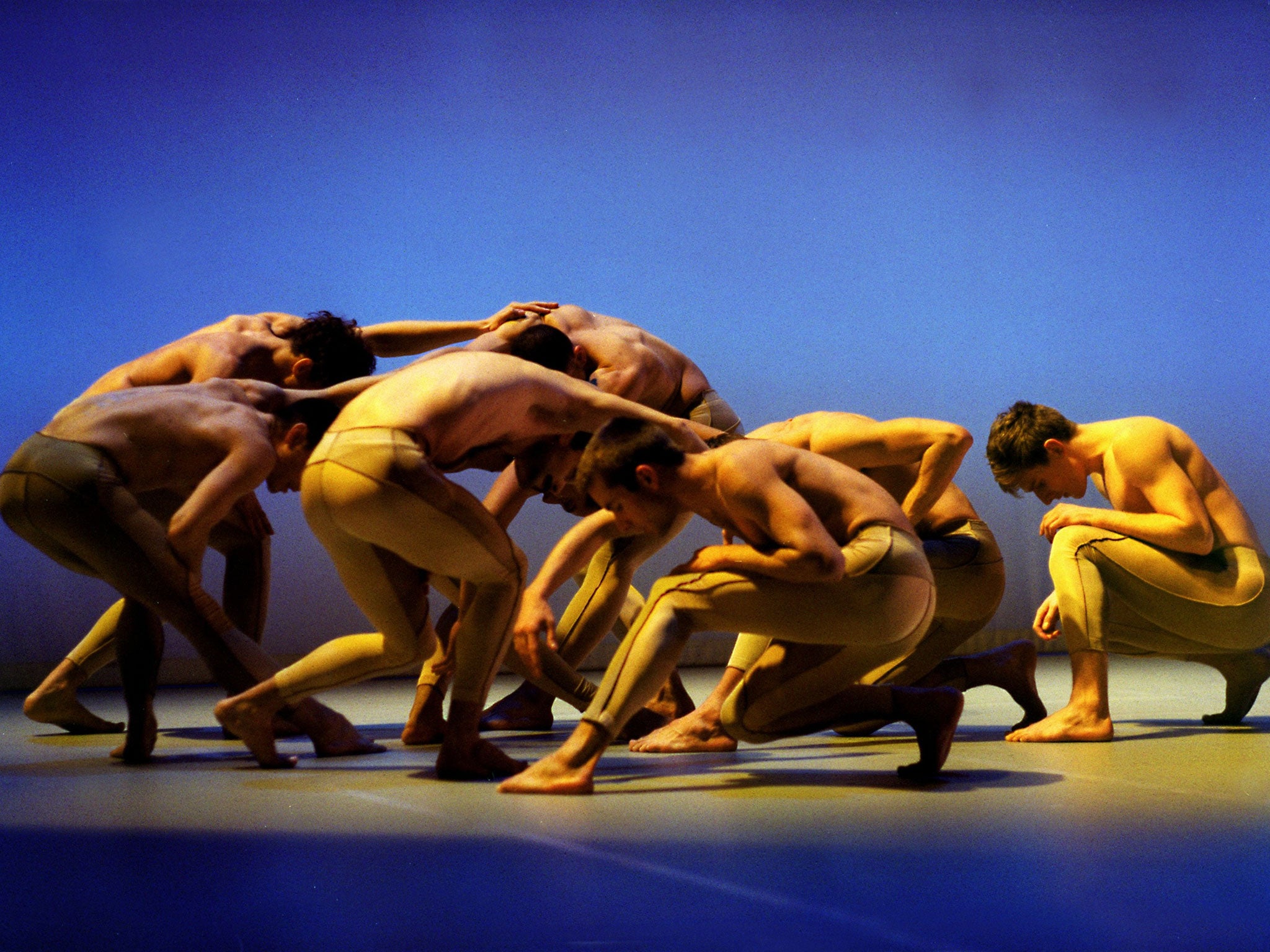 Over the past 10 years, dance has impinged on the public consciousness as never before, but it's not all down to celebrity antics on Saturday night TV. The BalletBoyz, aka Michael Nunn and William Trevitt, have also had a hand in changing perceptions of what dance might do and who might do it. Both were awarded OBEs last year for their community work with young men and boys.
The touring company they founded 12 years ago challenged every stereotype: its dancers were blokeish and razor-shy, its shows novice-friendly, video clips offering helpful insights into the making of contemporary dance. With BalletBoyz: The Talent, the pair have passed the baton to the next generation, training up 10 young blades from diverse dance backgrounds to present commissioned work.
When Liam Scarlett began creating Serpent, the first half of the company's new double bill, he was considered up-and-coming. Little more than a year later, the 26-year-old has upped and come – he's now resident artist at the Royal Ballet with a clutch of international commissions under his belt. Nonetheless, it's clear that choreographing for men, not all of them strong on classical technique, set him a challenge. Serpent aims for boneless fluidity, but doesn't always get it.
Stripped to fawn cycling shorts, though, The Talent do a good impression of a seething tangle of flesh from which organised shapes emerge. Under Michael Hulls's golden lighting, it's hard to resist the suggestion of young Greeks wrestling at some ancient Games. These boys are fit all right, and their bounding energy is infectious. Of the 10, Andrea Carrucciu comes closest to the ribbon-like pliancy Scarlett demands, but on the whole the group seems to be operating outside its comfort zone. Even the way the boys walk on stage (could it be the shorts?) looks awkward.
By contrast Fallen, Russell Maliphant's piece, plays to what they are: gym-honed young males who in another life might have played a part in heavy industry, and now respond readily to the interlocking body- mechanics of Maliphant's devising. Powered by the warrior drums of Armand Amar's score, they circle the stage in low handsprings or form dense human towers, presenting their muscular backs like shields.
Before long, they are making stepladders of each other and rushing to the summit, only to topple like battering rams and be caught by passing hands. The pace is fast: one false move and the edifice would collapse. But discipline is BalletBoyz' middle name, and when the material is as good as this, the result is thrilling.
While the Royal Opera is putting the finishing touches to its new production of Eugene Onegin, the Royal Ballet has nipped in first with a revival of John Cranko's 1967 ballet Onegin (also set to music by Tchaikovsky – though not from his opera – and also based on Pushkin's 1837 poem). It's a corking story. A bored cad treats Tatiana. a young admirer. badly, then piles on the pain by shooting her sister's fiancé dead in a duel, only to turn up at Tatiana's door once she's married someone else, remorseful and begging for a second chance.
The clarity of Cranko's storytelling is exemplary, yet the steps' bold outlines allow a good margin for individuality. Laura Morera is a hugely sympathetic Tatiana until the final scene, which she over-eggs. By contrast, Federico Bonelli, breaking free of the curse of "nice" roles, is consistent in playing Onegin as a poison-tipped dart – hard-edged, decisive and lethal. His obverse, Lensky, finds in Nehemiah Kish a sunny charmer, with ease of movement to match. And Yuhui Choe as the sister is a rosebud waiting to be crushed.
BalletBoyz: The Talent, Theatre Royal, Bath (01225 448844) tonight, and touring; 'Onegin', Royal Opera House (020-7304 4000) to 8 Feb
Critic's Choice
It's been a while but Les Ballets Trockadero de Monte Carlo, aka The Trocks, are back, complete with their five o'clock shadows and size 11 pointe shoes. A wacky combination of pure comedy, extraordinary technical prowess and a deeply informed love of ballet has made this travesty act a global phenomenon since it formed in New York nearly 40 years ago. The tour kicks off at The Lowry, Salford (Tue & Wed), moving on to Birmingham Hippodrome (Fri & Sat), and seven further UK venues.
Join our commenting forum
Join thought-provoking conversations, follow other Independent readers and see their replies