Dance review: Moscow Stanislavsky Ballet - Russian ballet's bad boy Sergei Polunin woos and wins
Polunin not only shows up, he then shows everyone else up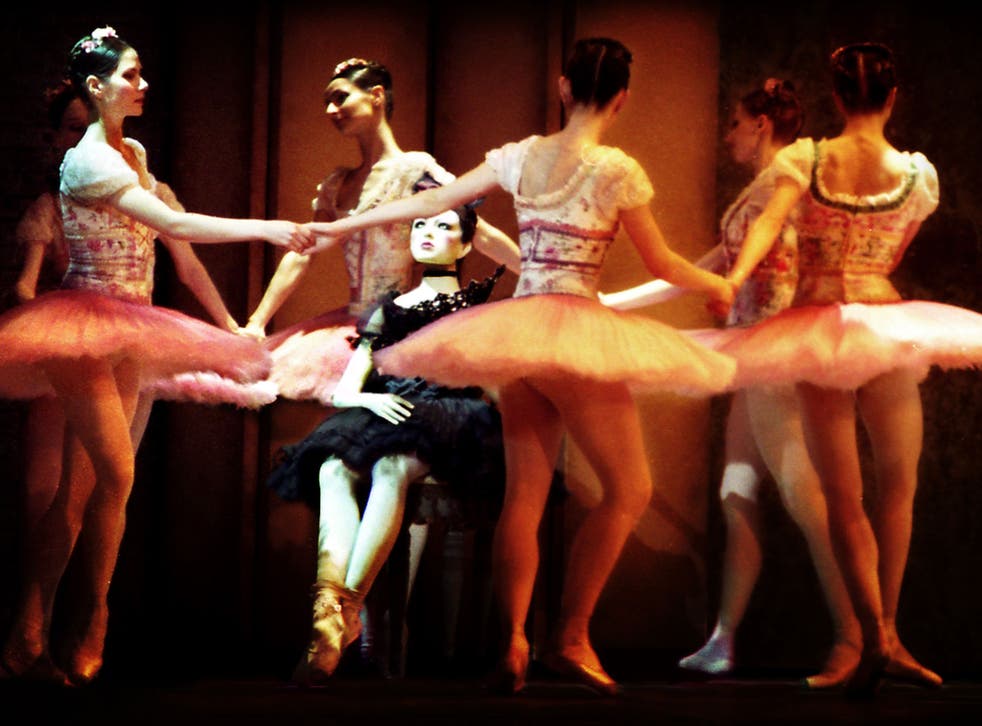 Sergei Polunin has a reputation to live down, and another to live up to. After the spectacular no-show of the young Ukrainian at his last major London engagement (when he went Awol days before the opening of Midnight Express, in which he was due to star), even his most ardent fans may have thought twice before shelling out to see him again. And those who wondered what all the fuss was about will need to be convinced by some serious stage fireworks.
What's more, Coppélia is hardly the obvious shop window for a guy with tattoos and a crippling ambivalence towards his artform. With it's hummable score by Délibes (and tunes that everyone finds they know), its requirement for tights and tutus and its reputation as a safe bet for end-of-year school productions, its about as uncool as dance gets. Clearly Polunin is, for the moment, on his best behaviour and flying the flag for the Moscow company he now calls home, the Stanislavsky.
This Coppélia isn't, in fact, a traditional treatment based on the 1870 original. It's the 1975 rewrite by the Frenchman Roland Petit. Gone is the rustic village setting and the character of old Dr Coppelius as a gruff, misanthropic toymaker. Petit recast Coppelius as a sexually predatory aesthete, whose smart apartment contains a cabinet of prosthetic body parts that he refashions at whim to resemble his latest love-interest.
Franz (the role now taken by Polunin) is no longer a local oik but a lickety-spit young army officer stationed in a garrison town. Swanilda and her chums are the local girls who hope to snare a soldier husband. Knowing sexuality winks from every scene, which is perhaps to be expected from Petit, who cast himself as Coppelius in 1975, and as Swanilda, his wife Zizi Jeanmaire who, at the time, in France at least, was a household byword for sex on legs.
But on the evidence of the current showing, what seemed sexy in 1975 hasn't weathered well. Lines of girls puckering their lips and wiggling their frothy pink behinds now smacks of tacky tourist cabaret, and Coppelius's peccadillo seems distinctly unpleasant. Even Ezio Frigerio's sets look dated in their radical sparseness, which gives no spatial context for such naturalistic business as Swanilda's pickpocketing of Coppelius's door key so she can break into his flat.
Twenty-year-old Kristina Shapran, a human wonder of Bambi limbs, taller than Polunin even off-pointe, struggles to establish a character for Swanilda beyond the come-hither shoulder rolls and eyelash batting. I found myself wistful for the innocent Bolshoi production that visited in 2010. Shapran copes well enough with Petit's choreography and can easily lift her leg up to her ear. But there are only so many times you want to see that trick, and Petit's text rather overdoes it.
In a ballet that should be full of comic moments, Petit lumps them all into one number – a duet for Coppelius with his "Swanilda" mannequin, her rubber-band legs tied to the ends of his shoes. It is very funny, and Anton Grishanin as the pervy dandy displays smart comic timing. But it doesn't leave much for Polunin to do (his Franz, drugged with a potion, lies slumped over a table during this scene), and it misses the opportunities found by other productions for fairground-horror fun in Coppelius's lair. In reaction, Polunin shows a new maturity in his acting, finding a stance (throwaway heroic) that does a fine job of glueing the joints of this curious production. You feel the story is in safe hands each time he steps into view.
But, ultimately, who cares about acting in the face of such dancing? If Polunin was ever off-form, he's back on it with a vengeance. Sinews sculpted by pewter high-waist tights, he cannons into the circuits of barrel turns and fancy aeronautics, his enjoyment visibly heightened by each faultless execution. At the curtain, protocol dictated that Polunin present his ballerina and keep two paces behind. When, finally, he was sent out front (still in tandem) some elements of the audience emitted a noise I haven't heard in years. Something between woooaar and aarghhh. Enough said.
Last performance at 2pm on Sunday
NEXT WEEK From Russia with love: Les Saisons Russes du XXIe Siècle
Critic's choice
Here's something rather different in the heart of London's theatreland: a promenade show in a disused building at 136 Shaftesbury Avenue. Nest is inspired by Homer's Odyssey and uses a mix of dance, animation, architecture, live music and interactive lightshow. Today to 21 July, tickets at the door.
Register for free to continue reading
Registration is a free and easy way to support our truly independent journalism
By registering, you will also enjoy limited access to Premium articles, exclusive newsletters, commenting, and virtual events with our leading journalists
Already have an account? sign in
Register for free to continue reading
Registration is a free and easy way to support our truly independent journalism
By registering, you will also enjoy limited access to Premium articles, exclusive newsletters, commenting, and virtual events with our leading journalists
Already have an account? sign in
Join our new commenting forum
Join thought-provoking conversations, follow other Independent readers and see their replies