Dear Brutus, Southwark Playhouse, London, review: A cleverly mounted revival
This darkly comic play by 'Peter Pan's' J M Barrie has deliberate echoes of 'A Midsummer Night's Dream'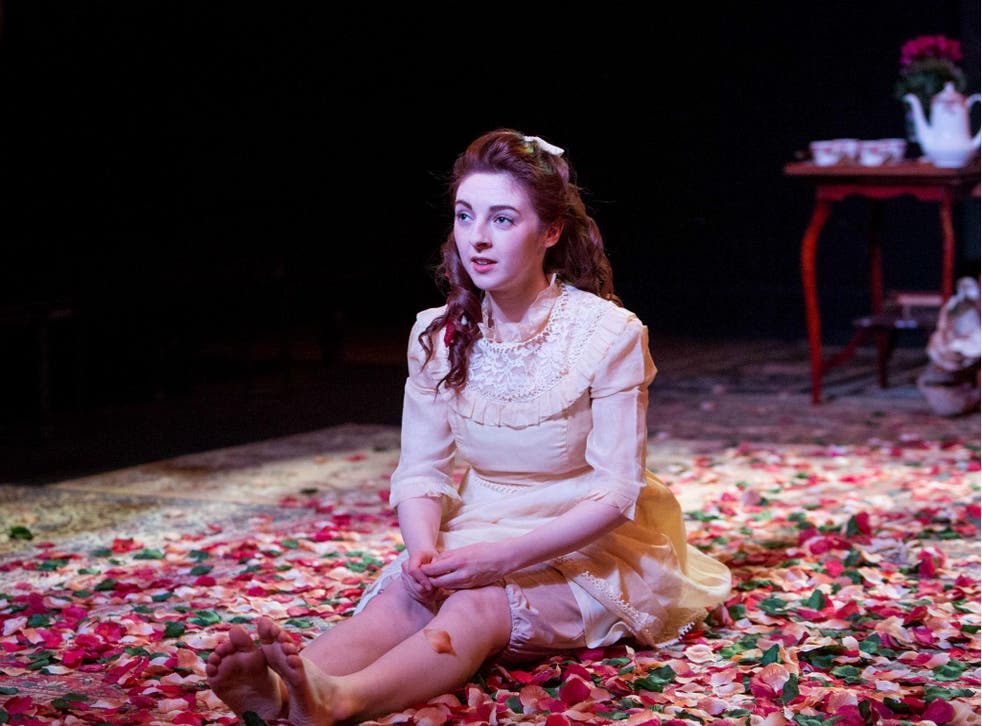 A bemused group of strangers have been invited to a house party deep in the English countryside. The host is Puck, now a mysterious old man known as Lob. The guests include a rash philanderer, his neglected wife and his current lover; a snooty aristo; and an alcoholic artist who has turned into a waster because he mourns his childless marriage. Premiered to great acclaim in 1917, J M Barrie's play has deliberate echoes of A Midsummer Night's Dream. There are rumours of an enchanted wood that materialises in these parts on Midsummer Eve. Encouraged by the scheming Lob, the guests feel compelled to enter this moonstruck terrain in the middle act where they are given a second chance to negotiate better the twists of fate on which they have blamed the failure of their lives. When they emerge, it is to acknowledge, in the main, that it's their idiosyncrasies of character that cause people to take the same wrong turnings. The title of the piece comes pointedly from a speech by Cassius in Julius Caesar: "The fault, dear Brutus, is not in our stars/But in ourselves".
It is good to be reminded by Jonathan O'Boyle's richly persuasive traverse staging that there is far more to Barrie than Peter Pan. As the child of a mother who was in constant mourning for his dead older brother and as a childless adult whose failed marriage was, in all likelihood, unconsummated, Barries was peculiarly frank and recklessly self-revelatory about his obsession with arrested development and his grief for what-might-have-been. You can feel his influence on Priestley's time plays with their alternative scenarios and on Ayckbourn's works that play around with a variety of dramatic sequences and potential outcomes.
O'Boyle's staging blurs the divide between the forest and the house (the Turkish rugs themselves become thickly carpeted with a downfall of petals) and this overlap compound the comic confusions of the last act. It's all beautifully played and the director handles well the tricky shifts of tone between the whimsical and the heart-wringing. Miles Richardson and Venice van Someren are superlative in the long scene in Act II between Dearth, the now re-energised artist, and Margaret, the daughter he never had. It's arch and idealised and excruciating and terribly painful and moving. Someren, who is knowing but never soppy, lets you feel old-headed Margaret's inkling that her dread destiny is as a might-have-been: "How awful it would be, Daddy, to wake up and find one wasn't alive". If Peter Pan is the "Boy Who Wouldn't Grow Up", Margaret is the girl who cannot grow up because she exists only as a fantasy. Her panic-stricken awareness of this is brought home here even down to the rewritten last scene.
Edward Sayer is very funny as the vainglorious philanderer who falls for his own wife in the woods (the tilted triangle is attractively made up of Sayer, Charlotte Brimble and Bathsheba Piepe). He thought he was a man of passion; "It isn't very pleasant to discover that one is a rotter. I suppose I shall get use to it". It's a lovely silly moment of good grace. O'Boyle's cast excel in a welcome and cleverly mounted revival.
Until 30 December (southwarkplayhouse.co.uk)
Join our new commenting forum
Join thought-provoking conversations, follow other Independent readers and see their replies