Edinburgh Festival, review, Borders, Gilded Balloon: Henry Naylor's dialogue is crisp and evocative
The former half of satirist duo Parsons & Naylor and lead writer on 'Spitting Image' pulls off another good quality political drama at the Fringe 
David Pollock
Sunday 20 August 2017 15:08 Comments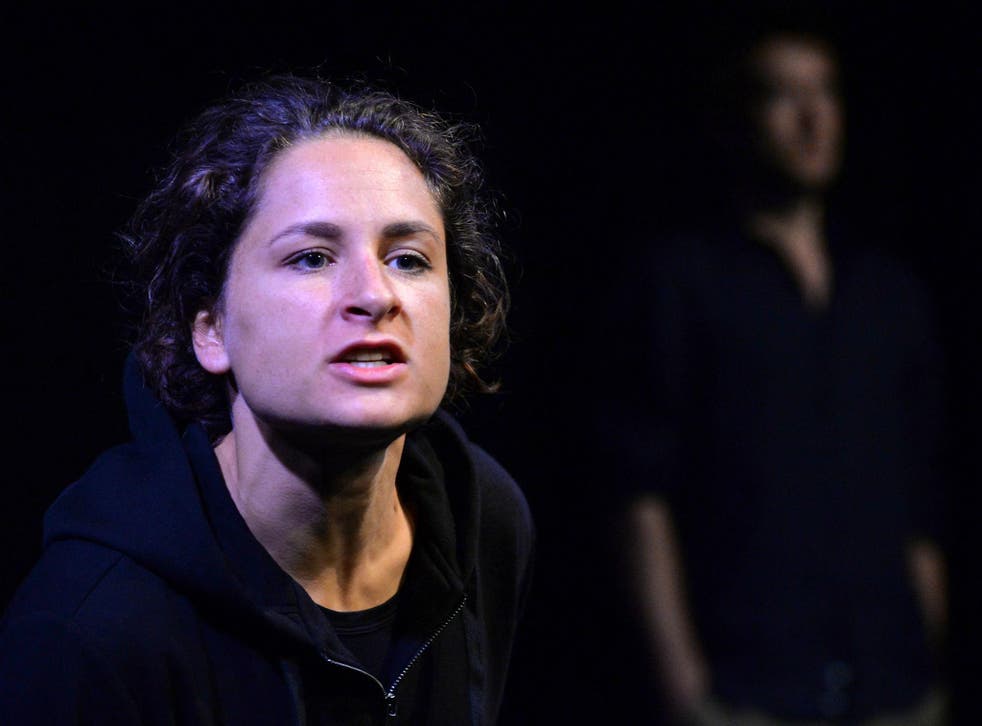 It's become something of a minor Fringe tradition in recent years that Henry Naylor – formerly half of satirist duo Parsons & Naylor and lead writer on Spitting Image – will return to the Gilded Balloon with a serious dramatic vignette which takes Middle Eastern politics as it's jumping on point and places the experience of women at its heart. He's back once more with a new play for 2017, although there's an additional level of poignancy this year.
Filipa Braganca, the young and exceptionally gifted female actor who starred in Naylor's last two Fringe plays Angel and Echoes, died tragically while on holiday in October 2016, and this year, the Gilded Balloon has established a Best Actress award named after her, which will be presented at the end of the festival.
Borders – it's full title in the programme is suffixed by the usual '...by Henry Naylor' branding – is a two-hander, featuring a pair of characters in motion towards one another on both sides of the Mediterranean. Both are artists in their own way, whose work has had markedly different effects upon the world. Russian-German actor Avital Lvova is a nameless, defiant young Syrian graffiti artist whose urge to rebel becomes a need to flee when the Assad regime she hates is pushed to the edge of civil war by fundamentalist men who chase unveiled women like her in fury down the street.
In the UK, meanwhile, Graham O'Mara's Sebastian is a celebrated war photographer who was invited by a veteran newspaperman to photograph an obscure Middle Eastern warlord two decades ago – Osama bin Laden, prior to the World Trade Centre attack – which had the variable effect of making Sebastian a minor global celebrity. Eventually, his youthful principles give way to the offer of easy money and he becomes an edgy photographer of choice for celebrities like Robbie Williams and Angelina Jolie, before eventually returning to the edge of the Middle East in the present day to photograph the migrant crisis.
Naylor's dialogue is crisp and evocative, and the non-existent set is so far stripped back that all the tools director Michael Cabot has to work with are his very talented actors, leading to a result which is pure and captivating. Even if moments occasionally swing close to cliché (the appearance as supporting characters of Bono and Jolie to emphasise Sebastian's world is somewhat overplayed, for example), Naylor's name remains a mark of quality for those who like to see good political drama on the Fringe.
Register for free to continue reading
Registration is a free and easy way to support our truly independent journalism
By registering, you will also enjoy limited access to Premium articles, exclusive newsletters, commenting, and virtual events with our leading journalists
Already have an account? sign in
Join our new commenting forum
Join thought-provoking conversations, follow other Independent readers and see their replies