Giselle, Royal Opera House, review: Tale of betrayed love, death and forgiveness is lucidly told
This was a terrific company performance, with peasants, courtiers and Wilis vivid in their roles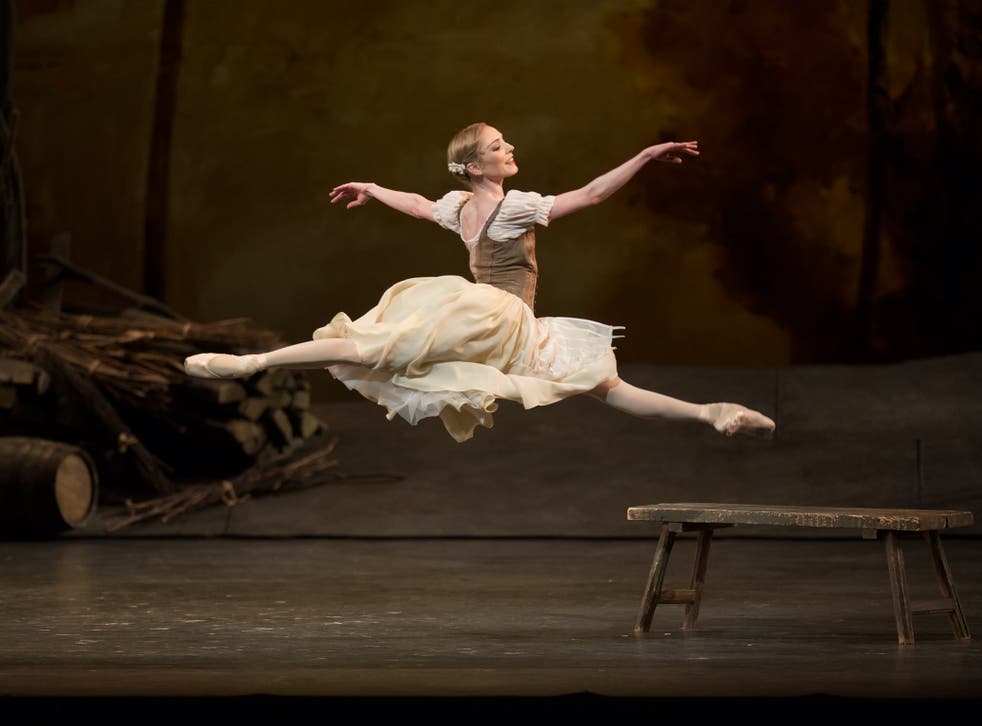 As the horde of ghosts in Giselle, The Royal Ballet's corps is both airy and cruel, dancing with light footwork and implacable power. Peter Wright's production returns in fine shape, its tale of betrayed love, death and forgiveness lucidly told.
The first night had its own ghosts. Royal Ballet principal Sarah Lamb stepped in for the injured Natalia Osipova, whose Giselle is an unearthly creation. Lamb's heroine is less radical, but she dances with clarity and intelligence, and finds a real emotional breakthrough in her mad scene. Returning after death, Lamb ethereal but driven; in one sequence of jumps, she seems to fight the air as she soars through it.
Lamb isn't matched by her partner. As the faithless Albrecht, Matthew Golding has tidy technique but little presence or emotional depth. There was stronger support from the rest of the cast. Tierney Heap was an imperious, musical Queen of the Wilis, with makeup that suggested a German expressionist vampire. Thomas Whitehead was ardent and gruff as Hilarion, Giselle's peasant admirer.
This was a terrific company performance, with peasants, courtiers and Wilis vivid in their roles. The peasant pas de six was buoyantly danced, with Yuhui Choie, Francesca Hayward and Yasmine Naghdi all individual and stylish.
In repertory until 15 April. Box office 020 7304 4000.
Join our new commenting forum
Join thought-provoking conversations, follow other Independent readers and see their replies