IoS dance review: Matthew Bourne's Sleeping Beauty, Sadler's Wells, London
Wonderful dancers pepper Matthew Bourne's striking take on Tchaikovsky's ballet masterpiece, but it's let down by – whisper it – recorded music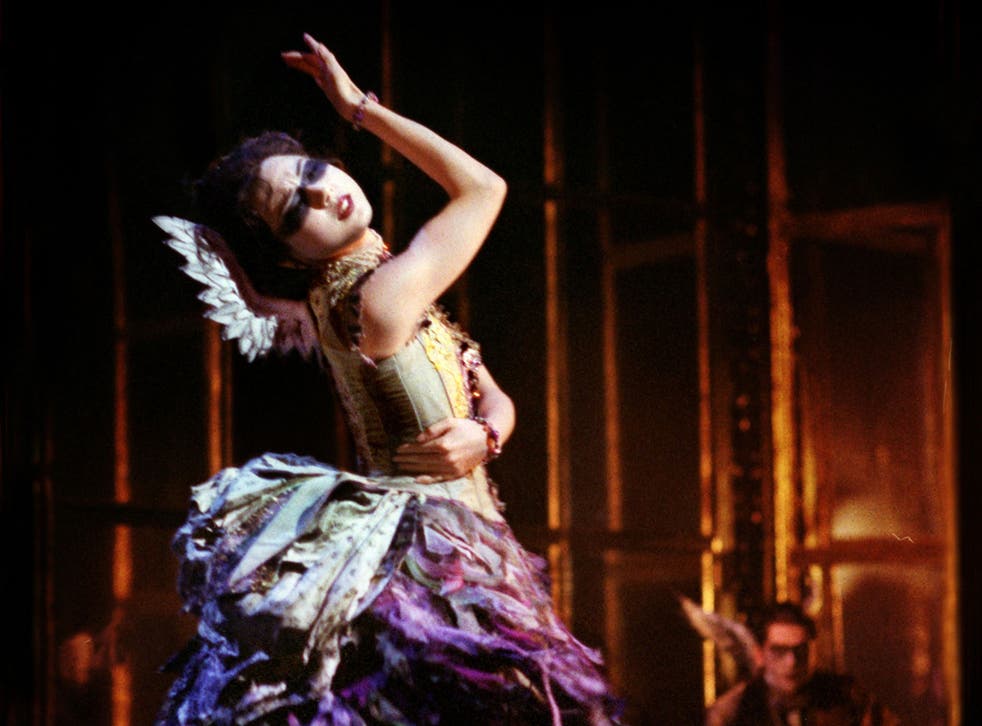 Matthew Bourne is far from the first choreographer to fiddle with the story of The Sleeping Beauty. And he won't be the last, such is the draw of Tchaikovsky's radiant score and the peculiar potency of the outline plot. Good and evil, youth and age, darkness and light, and the suspended animation of a typical adolescence are themes that will always invite fresh interpretation. It's some years since a sensationalist Danish production cast Beauty as a teenage junkie, the pricking of the finger a case of hypodermic overload. Bourne, going against expectation, sticks with a poisoned rose-thorn. It's only later in the game that he gleefully plays his wild card: vampires.
In theory, this is not as outlandish as it first seems. As ever, Bourne is meticulous in his research, and has done his sums. Setting the first part of his story in 1890, the date of the original ballet's premiere, and tracking forward to Aurora's coming-of-age in 1911, when she pricks her finger and falls asleep for 100 years (handily waking up last December), it's easy to encompass the fad for all things Gothic in both the intervening fins de siècle. Bram Stoker's Dracula appeared in 1897. A century later the world's growing band of fashion-goths were buying black hair dye like there was no tomorrow.
The more pressing question is whether the Sleeping Beauty story, and Tchaikovsky's largely sunlit score, can withstand the intrusion of such a crepuscular aesthetic. The short answer is that they can't, although the ingenuity it takes from Bourne to squeeze a square peg into a round hole offers entertainment in itself. While the new Sleeping Beauty lacks both the cogent inspiration and emotional heft of his international hit Swan Lake, it benefits from Bourne's 25 years as a teller of stories. The show is tightly performed, brilliantly designed and produced, and clean as a whistle in execution. On past form alone, tickets are already becoming as hard to find as garlic in a vampire's larder.
Ever a great collaborator, Bourne has once more drawn fine work from his talented friends. Lez Brotherston's designs mark a departure from the busy wit of his sets for Swan Lake and Edward Scissorhands. For the opening he presents us with severe, late-Victorian opulence, a palace apartment of black marble and dim gold brocade, then, 21 years later, a very Rex Whistlerish picture of a garden party. Paule Constable's summer-sun lighting does the rest. Elsewhere, she goes to town on gothic shadows against a giant full moon.
The music, however, is a major disappointment, and one can only guess that Bourne had compelling reasons for pre-recording it. Does touring rule out a live orchestra on economic, or practical grounds? Patrons paying £60 a head at Sadler's Wells may feel shortchanged, still more when they clock the austerity of the casting, major players doubling in minor roles, sometimes confusingly. But to return to Tchaikovsky: at least the recording (conducted by Bourne regular, Brett Morris) is well played. Music producer Terry Davies has juggled bits of the score around, and come up with one new segment (presumably also Tchaikovsky) that to my knowledge hasn't appeared in this ballet before. But the fact remains that, despite sound designer Paul Groothuis's best efforts, the recording lacks the punch and presence of the same music played from the pit. I'd go so far as to say that it's a travesty of it.
But what of the choreography? As Bourne is certainly aware, Marius Petipa's 1890 original is regarded by ballet lovers as the pinnacle of classical dance Ω an unimprovable conjunction of form and function. By sticking with a contemporary-dance vocabulary, Bourne might have avoided odious comparisons, but he rashly strays into classical territory in the first half-hour, reeling out a set of solo variations for the kohl-eyed fairies who arrive to bestow individual gifts at the baby Aurora's cradle. The nod to Petipa's steps at this point may be in homage, but unfortunately highlights the relative clumsiness of Bourne's contemporary style.
On a more positive note, he has great fun with the time shifts presented by the story, referencing such dance crazes as the waltz (of 1890), the maxixe (of 1911) and, for his feisty, wild-child Aurora (the very lovely Ashley Shaw in the first-night cast), the barefoot, running freeform of Isadora Duncan. One of Bourne's more successful tweaks on the original scenario is that the baby princess is procured by the dark fairy Carabosse for the childless king and queen, leaving open the possibility that she was of commoner, even gypsy, birth, with an unstuffy temperament to match. There is a nice dramatic detail at the Edwardian garden party when one of Aurora's eager young admirers finds it necessary to loosen his tie at the sight of her careless display of bloomers.
Without straying into spoiler territory, it must suffice to reveal only that, as well as the vampiric element, Bourne introduces an alternative suitor, and a surprise royal baby (how prescient is that?). Dominic North is romantically convincing as the daring young palace groundsman who forms an illicit liaison with the rebellious Aurora, thus pre-empting That Kiss with plenty of exploratory ones in the royal bedroom. The baby (or babies Ω they're separated by 100 years) is represented by such a clever rod puppet that you'll believe it's alive.
Yet in making these adjustments, Bourne tampers dangerously with the dramatic arc. His Sleeping Beauty has plenty of style and incident, but it fails to connect on an emotional level. Ultimately, audiences may be moderately entertained but they won't be moved, and that does no honour to the greatest ballet score of all.
Sadler's Wells (0844 412 4300) to 26 Jan, then touring till the end of May (new-adventures.net)
Critic's Choice
Covent Garden's Linbury Studio staged its first family Christmas show 10 years ago, and Will Tuckett's delicate The Wind in the Willows hasn't been bettered. Now it's back, complete with many of its original cast, its bucolic narrative by the Poet Laureate Andrew Motion, lively designs by the Quay Brothers, and dreamy Edwardianstyle music by Martin Ward, played live. A few tickets remain – so hurry, crawl or scurry (Wed to 5 Jan).
Register for free to continue reading
Registration is a free and easy way to support our truly independent journalism
By registering, you will also enjoy limited access to Premium articles, exclusive newsletters, commenting, and virtual events with our leading journalists
Already have an account? sign in
Register for free to continue reading
Registration is a free and easy way to support our truly independent journalism
By registering, you will also enjoy limited access to Premium articles, exclusive newsletters, commenting, and virtual events with our leading journalists
Already have an account? sign in
Join our new commenting forum
Join thought-provoking conversations, follow other Independent readers and see their replies