Jesus Christ Superstar, O2 Arena, London
Chris Moyles, stage superstar DJ, wakes up to a bright new career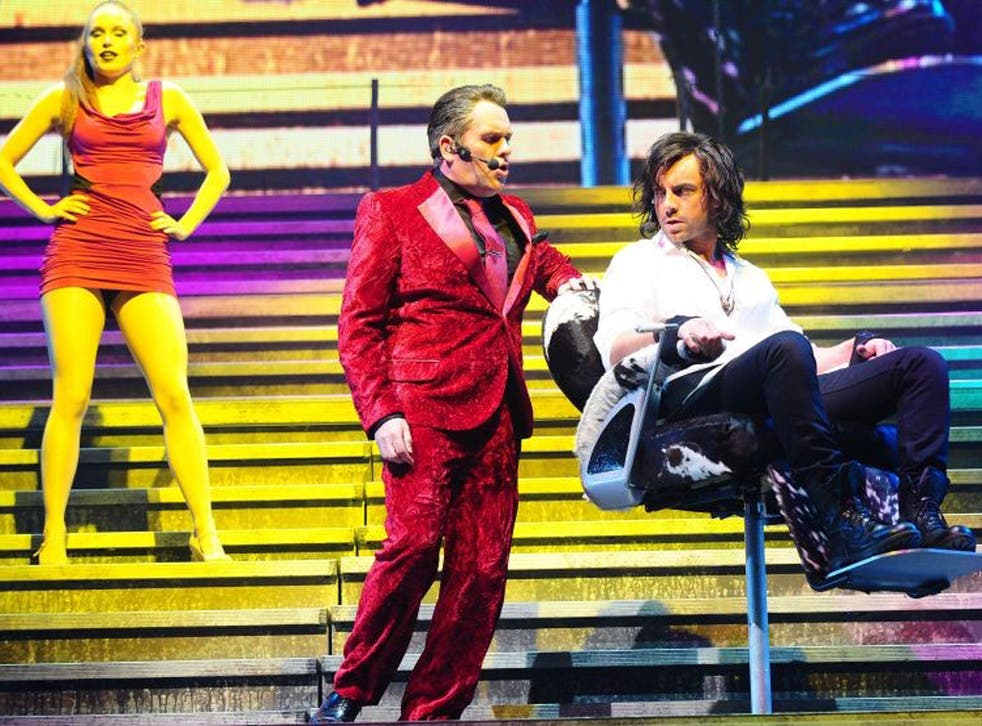 Tim Rice and Andrew Lloyd Webber's tremendous rock oratorio covering the Passion and Crucifixion was a best-selling album and, in America, an arena concert phenomenon before it arrived first on Broadway in 1971 and, one year later, in the West End, where it ran for eight years, the longest running musical ever – at that time.
Now it is ear-splittingly restored to its heavy metal rock origins in a thrilling production by Laurence Connor that uses the insignia of Occupy London, newsreel and video reportage and a game show voting process at the court of King Herod – is he a Lord or a Fraud, ladies and gentlemen, text this number – to renew the energy of political insurgency and repression.
And while one may have had doubts about the wisdom of finding a new Jesus through a television talent contest with an audience decision for the unknown Geordie, Ben Forster, that process in itself reflects the showbiz fickle character of the show; and Ben Forster proves a wonderful discovery, passing the sternest test, the great arioso soliloquy in Gethsemane, with flying, high-rock tenor colours.
The vulgarity of Herod the game show host is done just as surprisingly well by disc jockey Chris Moyles in a crushed velvet red suit, leering into the onstage cameras while the soft-shoe shuffle erupts around him, and then film of him meeting his own challenge: "Prove to me that you're no fool, walk across my swimming pool."
Mel C, too, is canny casting as a Rasta-haired, tattooed and street-wise Mary Magdalene, best friend and street urchin whore, discharging both her sweetly melancholic numbers with real expertise.
Best of all is Aussie Matilda composer and performer Tim Minchin as Judas, moving from moral prurience to disaffected disciple and traitor with snarling, screeching cynicism. There is equally expert input from Alex Hanson as a dithering, cowardly, brilliantly sung Pontius Pilate and Pete Gallagher as an amazingly bass-voiced high priest Caiphas in a grey suit.
There's one more surprise: that the rock arena concert can be very fine theatre, too.
Join our new commenting forum
Join thought-provoking conversations, follow other Independent readers and see their replies