Kenneth Branagh Theatre Company, Garrick Theatre, review: Judi Dench inspires in a marathon for theatre lovers
A resplendent day showed the different sides of Branagh's personality and reunited him with actors of an older vintage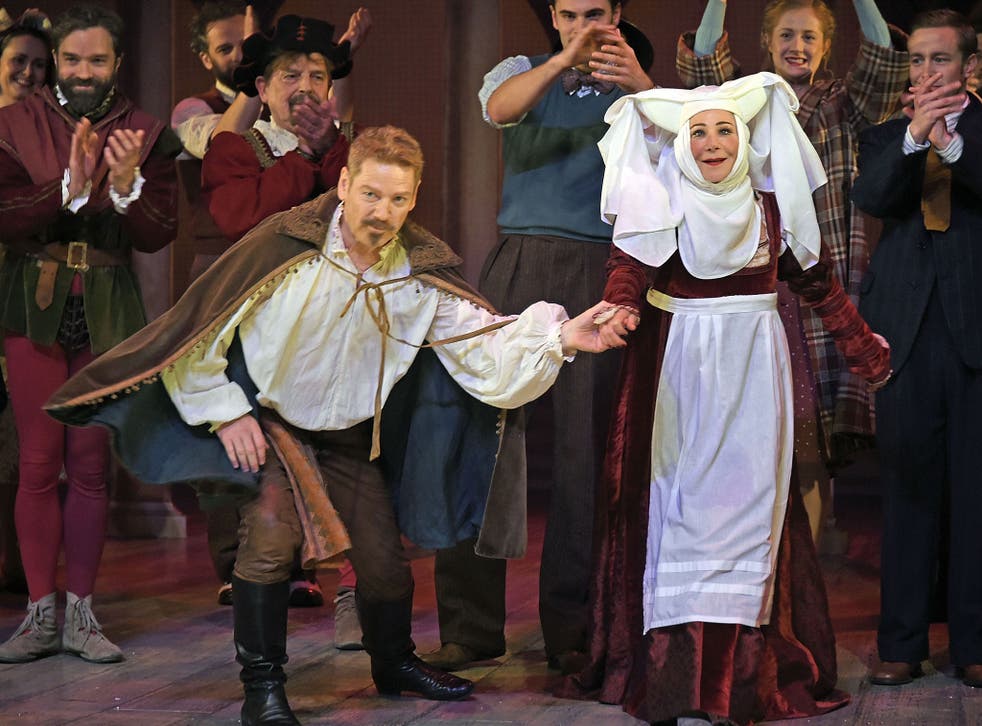 Kenneth Branagh's name crops up whenever the post of artistic director of the National becomes vacant. Last year, he was deemed to be the traditionalist candidate, in contention with the boundary-pushing experimentalist, Rufus Norris. The public now seems to have the best of both worlds with the Norris NT really starting to find a strong voice, just as Branagh goes back to the future with his own company, which has taken up residency at the Garrick Theatre. Branagh's cast of mind adds a different timbre of thoughtfulness to the West End, where the equivalent companies run by Michael Grandage and Jamie Lloyd are already raising the game and the profile of truly considered commercial theatre.
The Kenneth Branagh Theatre Company unveiled its wares on Saturday, a resplendent day that showed the different sides of the actor/director's personality and reunited him with actors of an older vintage – pre-eminently here Judi Dench – whom he has had the knack of turning into creative allies and conspirators.
The marathon began with a matinée performance of his sublime production of The Winter's Tale, directed with Rob Ashford. Branagh gives an extraordinarily searching portrayal of Leontes, the Sicilian king seized with baseless suspicion that his wife and bosom friend are having an affair. Not before the deadly drama that he has instigated has been recycled with redemptive new twists through a younger generation, can the family be at least partially reintegrated. In the Terence Rattigan double bill in the evening, the less appealing face of Branagh was on display with Harlequinade. He's a very great Shakespearean who also likes nothing better than to lark round with fellow pros in in-jokey fare that must, one hopes, be funnier to them than to the audience. There are incestuous internal links: the company is rehearsing Romeo and Juliet and – what do you know? – The Winter's Tale. But this still comes across as just an inoffensive, irritating pauper's Noises Off in miniature.
For an actor/director whose reputation is that of mild-mannered, chipper chap, Branagh seems to have a profound intuitiveness about mental disturbance. He is entirely persuasive as a monarch who semi-wilfully tears apart his family. He lets you see that Leontes is a piercing exile in his own country, self-banished from everything he valued and loved. Except for Judi Dench's inspired Paulina. Most movingly, she plays the friend of his wife Hermione – portrayed with immense dignity by Miranda Raison – who through 16 years is "there" for him as a combination of goading tormentor and loving protector. With those husky tones that can impart a note of witty asperity to radiant generosity and vice versa, Dench is ideal casting for this character who seems to be in cahoots with Shakespeare.
Paulina is a part we can only pray will fall eventually to Zoë Wanamaker, who, in the monologue All On Her Own, written by Rattigan in the 1960s for TV, brings a brilliant, layered depth to the role of the newly widowed woman who hits the whisky and pay dirt as she talks to the departed husband who may or may not have killed himself.
A red-letter day for theatre lovers.
Join our new commenting forum
Join thought-provoking conversations, follow other Independent readers and see their replies