L.A. Dance Project, Sadler's Wells, review: Founder Benjamin Millepied's new works are 'underpowered'
The choreographer can make striking poses, but there's not much to connect them in this triple bill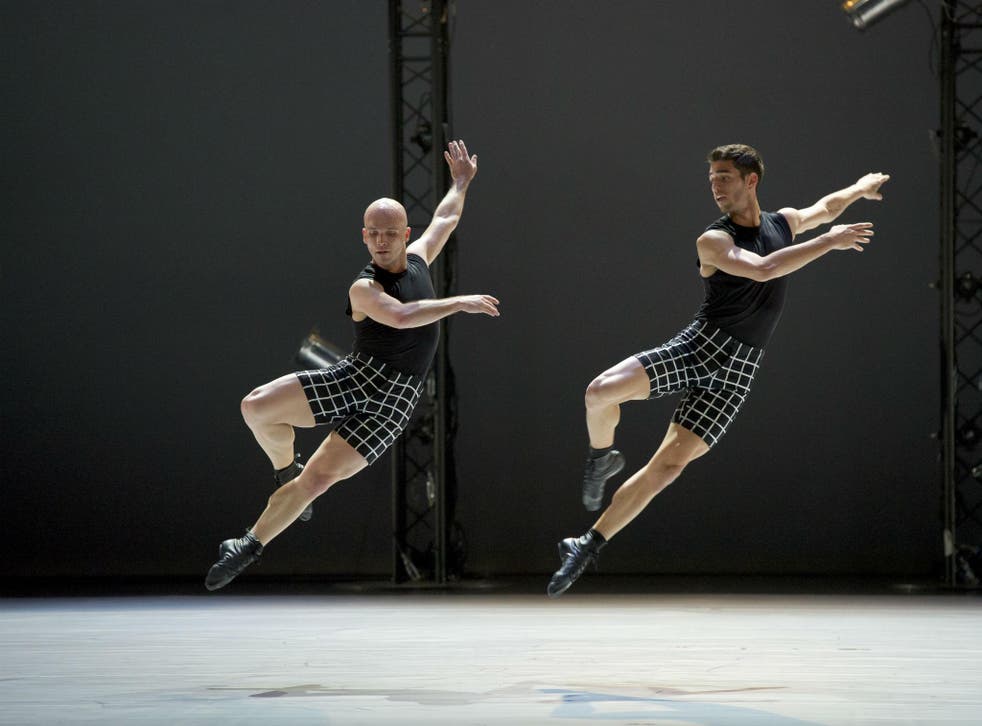 There's a lot of reflected light on L.A. Dance Project. Its founder, Benjamin Millepied, made headlines when he stepped down as director of the Paris Opéra Ballet after just 16 months, citing a wish to concentrate on his own choreography. His works on this programme are underpowered: he can make striking poses, but there's not much to connect them.
L.A. Dance Project has always been modish. Founded in 2012, it has starry consultants including composer Nico Muhly. Millepied, a former dancer with New York City Ballet, was fresh from his work on the film Black Swan (to whose star, Natalie Portman, he is married). The world premiere of On the Other Side, in this evening's triple bill, is danced to a great many recorded piano works by Philip Glass, with an abstract backdrop by painter Mark Bradford.
Dressed in bright, clumsy costumes by Alessandro Sartori, nine dancers run and skip and show off their footwork. Millepied's choreography draws on classical ballet technique, particularly in the footwork. It also suggests the influence of Mark Morris in its springy vocabulary and same sex duets.
Millepied lacks Morris's sense of structure, and his profound response to music. The eleven movements by Glass take up 45 minutes, which feel endless, particularly after several false endings. The dancers are quick and busy, with particular attack and commitment from Laura Bachman and Julia Eichten. On the Other Side aims for joy, but doesn't push it over the footlights.
Millepied's Hearts and Arrows is also danced to Glass, with blackouts between each movement of a string quartet. Millepied sets up an image to precede each blackout. A woman gestures, and the other dancers drop to the floor; a male duet ends with a confrontation. There's far too much noodling while we wait for the big moment.
Harbor Me, by Sidi Larbi Cherkaoui, is the strongest work on this programme. Three men stretch and wind through undulating moves – one arching back as another curves forward over him, bodies following the same lines, without touching. The piece starts under dim, warm light by Fabiana Piccioli, brightening to reveal a misty landscape – though at this performance, the scenery looked crumpled. Aaron Carr, Morgan Lugo and Robbie Moore showed rich movement quality in Cherkaoui's curling shapes.
Until 25 June. Box office 020 7863 8000
Join our new commenting forum
Join thought-provoking conversations, follow other Independent readers and see their replies