Lela & Co., Jerwood Theatre Upstairs, review: Katie West delivers a phenomenally moving performance as Lela
Jude Christian's excellent production heightens our sense of the horrors by not coming at them head-on - unforgettable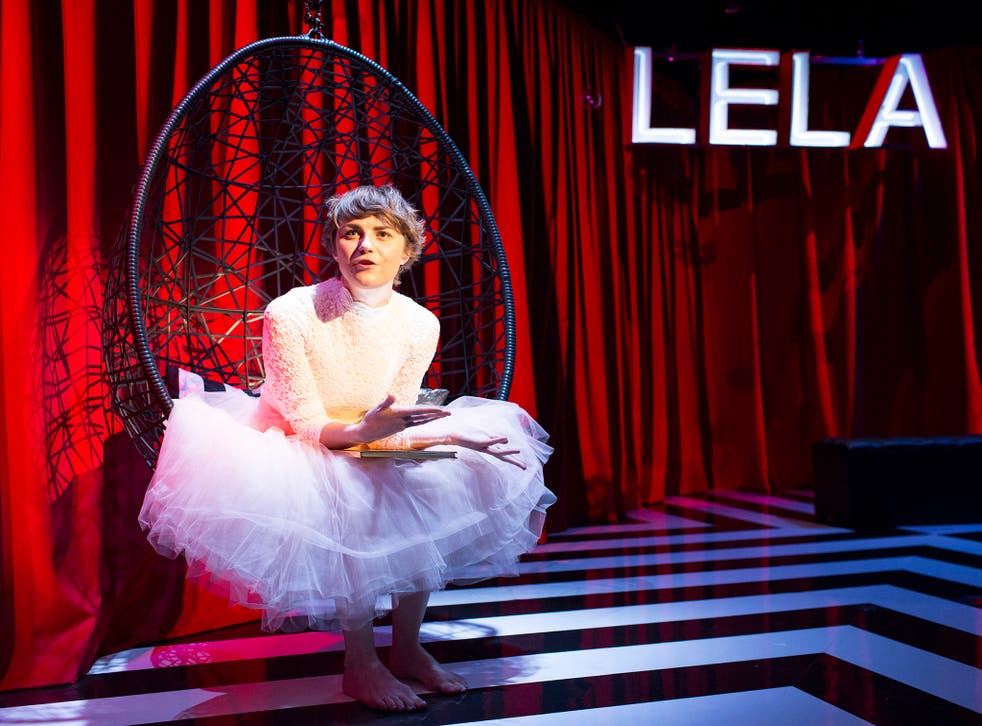 Lela's name is up in lights and, initially, she's wearing a pink tutu. She's trying to tell us her story but her monologue – which begins as a gabby, slightly quaint outpouring of family anecdotes – keeps being interrupted by a guy in gold game-show suit.
In Cordelia Lynn's extraordinarily powerful two-hander, a finely unnerving David Mumeni plays all the key men in Lela's life – including the smug, pervy brother-in-law who virtually sex-trafficks her when she's fifteen and the implacable foreign husband who traps her in his war-torn country and prostitutes her to the soldiers and peace-keepers.
The girl's world inexorably contracts from the mountains of her homeland down to the mattress of her servitude and the arm-span required to hold her baby. Katie West delivers a phenomenally moving performance as Lela, speaking to us with a disarming directness and signalling, through the bravely maintained merry, self-deprecating manner, her awareness that the world does not want to hear this narrative.
With periods where the theatre is plunged in darkness and through oblique strategies such as presenting the marriage as a sleek corporate business partnership in a parody of a promo-film for "Lela & Co.", Jude Christian's excellent production heightens our sense of the horrors by not coming at them head-on. Unforgettable.
Join our new commenting forum
Join thought-provoking conversations, follow other Independent readers and see their replies