Medea, Citizens Theatre, Glasgow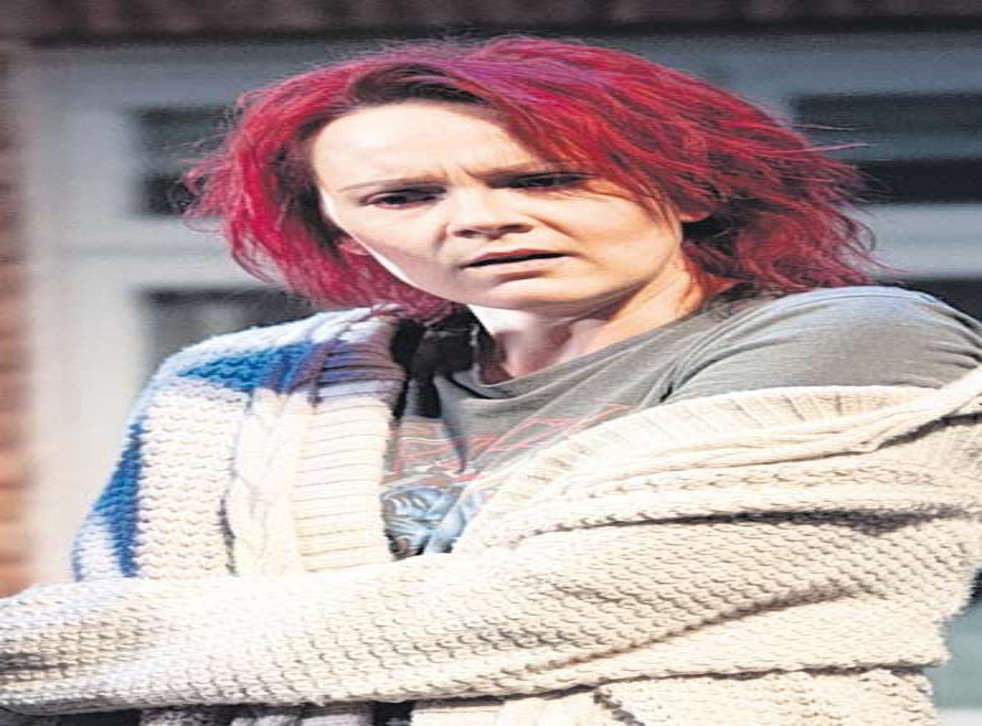 In Medea's shiny red Ikea kitchen, friend Pam and neighbour Sarah are circling each other, spearing for details of her mental and physical disintegration, vying for position as supporter in-chief.
Heartbroken, insomniac Medea thumps around in her bedroom to electronic music while her silent son Tom plays a computer game. Mike Bartlett (Earthquakes in London, Cock) has reimagined Euripides' great tragedy in a 21st century where a wedding guest films the death agony of a young bride on her iPhone.
The sharp edges of the contemporary furniture, the blandness of the spam Valley brick house, the familiarity of both the setting and the circumstances – Jason has left his wife, Medea, for the landlord's daughter – make the horror so much harder to bear.
How, we are left asking like ashen-faced neighbours pushed in front of a TV camera, could this ever happen here? In Rachael Stirling, Bartlett, who also directs, has found a Medea who can both convince as a contemporary woman scorned and reach the dramatic heights the plot demands.
She does all this while carrying the audience with her, and wearing rancid joggers. spiky of tongue, smart as paint, angry as her boiled beetroot coloured hair, she convinces another neighbour to hand over the keys to his Spanish villa and persuades Jason to come upstairs to "say goodbye" on the night before his wedding.
Everything about this production is smart and lightly done. The Greek chorus – Sarah and Pam – dance around their friend's pain, nervous, prurient, a little jealous. King Creon becomes the landlord with the power to turf Medea and Tom onto the street, as well as the father of Jason's new love.
The king of Athens becomes the generous, childless chap next door, with whom she makes a crazy pact to live in his holiday home and have his babies. Ruari Murchison's design works brilliantly. A photograph of a house, blown up so far as to be slightly blurry, splits open to reveal the boxy, cheerily-coloured rooms in which the hideous tragedy plays out. Tom Mills' soundscape adds a filmic layer to the already considerable drama.
The speech-free sequence in which Medea prepares fish fingers and frozen peas for the traumatised Tom to David Bowie's "Aladdin Sane", finally plunging her hands into the boiling pan to pull out the veg, made me feel sick. In a good way.
To 13 October (0141 429 0022); then on tour (headlongtheatre.co.uk)
Join our new commenting forum
Join thought-provoking conversations, follow other Independent readers and see their replies