Nederlands Dans Theater 1, Sadler's Wells, London, review: Crystal Pite's The Statement is a dazzling account of complicity, naivety and guilt
A horrifying and often hilarious look at backroom politics impresses, but the rest of the programme can't match it
Zo Anderson
Wednesday 27 June 2018 12:11 Comments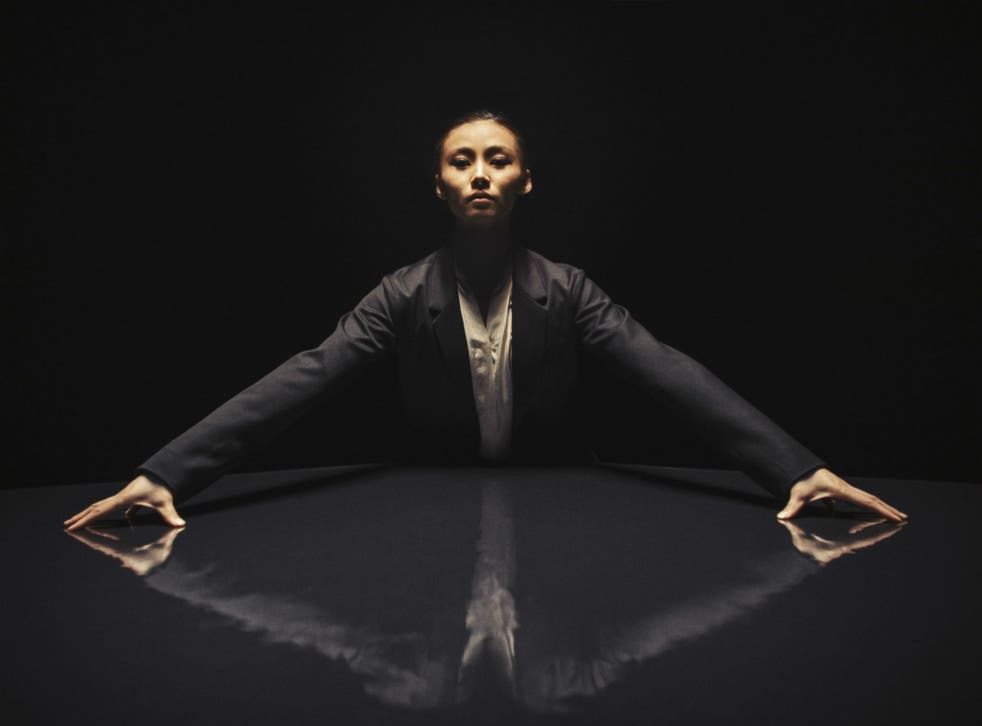 In the extraordinary Betroffenheit, Crystal Pite and Jonathon Young created a monumental portrait of personal grief. In The Statement, they turn to a claustrophobic world of politics, a backroom meeting for ducked responsibilities. Superbly performed by Nederlands Dans Theater 1, it's horrifying and often hilarious, an all-too-real image of polished appearances and barely covered backs.
Pite, one of the most exciting choreographers working today, has been associate choreographer at NDT since 2008. She has a gift for working with text, illustrating, undercutting and opening up the words on the soundtrack – in this case, Young's play for four voices.
An unnamed department has fuelled conflict in another country. Now their superiors want an official statement that will leave the blame with the underlings. The words are slippery and desperate: on the record, off the record, power play in every evasion. One woman, idealistic about the initial involvement, is now eager to tell the truth. Her partner is more concerned with self-preservation. The visitors from "upstairs" have their own divisions, swagger leading to panic when one says too much.
Pite's choreography is a gripping blend of body language and stylised movement. Insecurities and danger seep out of these steps. One negotiator will pin another to the table, even as the voices chat with apparent friendliness. The hierarchies are made physical, Rena Narumi rebuking her colleague by snapping into a formal ballet pose. Tiny shifts of force and balance match language of plausible deniability: somebody's going to slip.
As the woman with a conscience, Aram Hasler has a softness to her flow of movement. Her colleague Jon Bond is pugnacious, tightly wound. Roger Van der Poel is all cheesy charisma as the man from upstairs. Narumi arrives late in a blithe, almost ditsy flutter of footwork, before delivering a performance of gathering menace. The Statement is a dazzling account of complicity, naivety and guilt, all in 19 minutes.
The rest of the programme can't match it. In Marco Goecke's Woke Up Blind, shirtless men and crop-topped women dance to songs by Jeff Buckley, matching his frenetic guitar and vocals with high-speed twitches.
There are two works by NDT's home team, Sol León and Paul Lightfoot. Shoot the Moon is dominated by a turning set that reveals different rooms, different relationships. It's poised but strangely slick; the glossy performances don't get under the skin of these characters. Elaborately staged but overlong, Stop Motion sets a large cast moving between film projections and through powdery dust, to melancholy music by Max Richter.
Until 29 June (sadlerswells.com)
Register for free to continue reading
Registration is a free and easy way to support our truly independent journalism
By registering, you will also enjoy limited access to Premium articles, exclusive newsletters, commenting, and virtual events with our leading journalists
Already have an account? sign in
Join our new commenting forum
Join thought-provoking conversations, follow other Independent readers and see their replies