Noonday Demons, King's Head Theatre, London - theatre review: Ascetic odd couple are devilishly funny
At times the material feels over-extended and relentless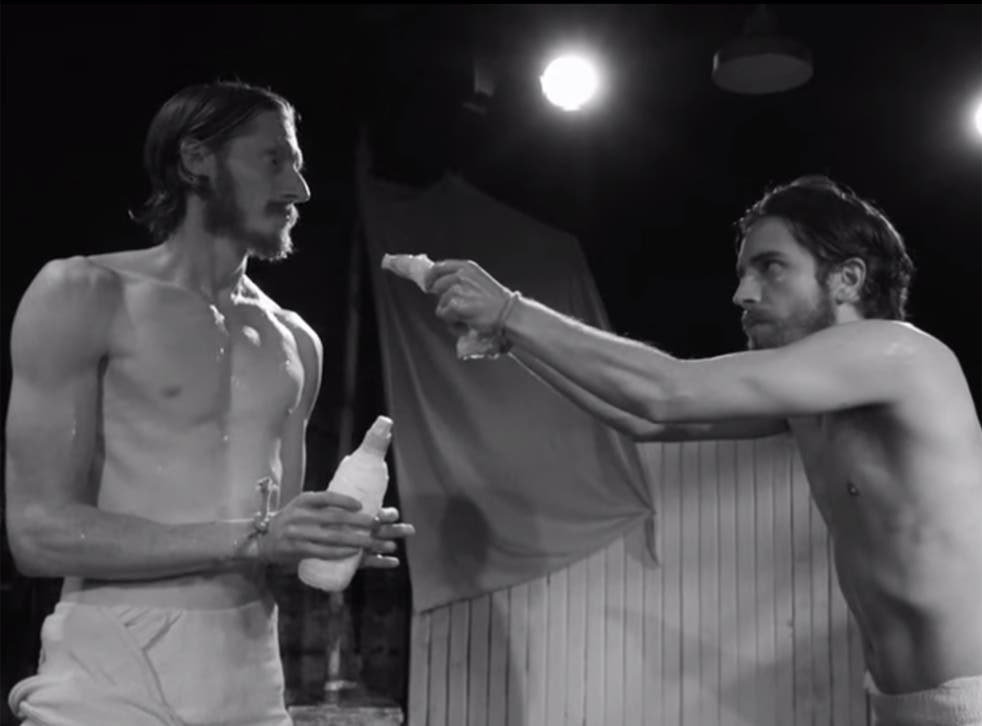 Holier-than-thou contests don't come more berserkly knockabout than the one that breaks out between two filthy, near-naked fourth-century monks in this 1969 play by Peter (The Ruling Class) Barnes.
It is revived now with gleefully dark relish and fierce conviction by Mary Franklin for her Rough Haired Pointer outfit. St Eusebius (Jordan Mallory-Skinner) has been self-mortifying in the desert for 13 years, sustained only by olives, water and tormented spiritual pride. Then along comes Jake Curran's St Pior, a rival hermit, who claims that God has sent him to take over Eusebius's cave.
The result is a lunatic, traverse-staged slug-fest of competitive masochism, farcically feigned miracles, and rhetorical sparring to establish which of them has the personal hotline to the Almighty.
As a satire on the violence wreaked by fanatics in the name of religion, the play has a crude power, but running at 90 minutes, the material feels over-extended and relentless. No fault, though, of the two fine actors who perform the physical and verbal slapstick with the antic dynamism of creatures truly possessed.
Join our new commenting forum
Join thought-provoking conversations, follow other Independent readers and see their replies