Project Polunin Sadler's Wells, London, review: Given the stop-start nature of Polunin's recent history, it's a relief to find him in excellent physical shape
The Ukrainian dancer Sergei Polunin, the enfant terrible of dance, who walked out of The Royal Ballet, joins up with Natalia Osipova, to showcase new works for his project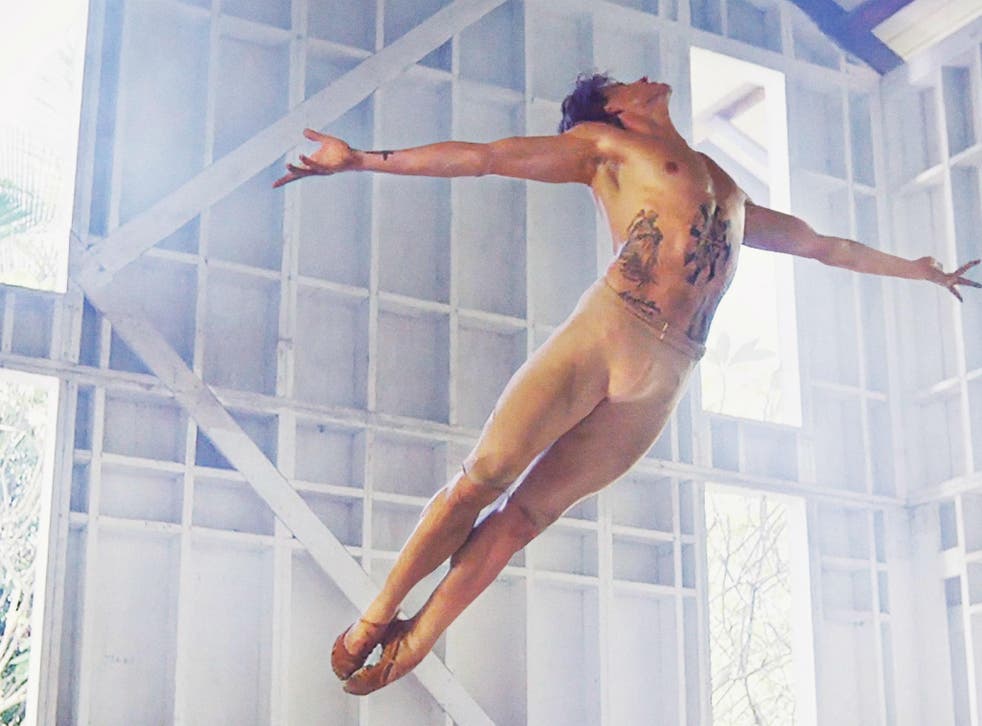 Project Polunin is a showcase that covers its star in glitter, then finds him little to dance. A new venture, it celebrates Sergei Polunin, the Ukrainian dancer who has hit headlines for his talent and his erratic career: walking out of The Royal Ballet, co-owning a tattoo parlour, having a comeback through Hozier's "Take Me To Church" video and starring in the new documentary Dancer. This new evening pairs him with the splendid Natalia Osipova, but the works are dated, derivative and foolish.
Created in 1971, Vladimir Vasiliev's Icarus, The night before the Flight is very much of its time. The duet shows Icarus refusing to cancel his planned, doomed flight, despite the pleas of his beloved Aeola. It reflects the power of Vasiliev's own Soviet training. There's not much dramatic depth, but its heroic leaps and bounds are sincere.
Given the stop-start nature of Polunin's recent history, it's a relief to find him in excellent physical shape. He dances the athletic steps with energy and precision, showing clean line and crisp, fast turns. He's a confident partner for Osipova's charismatic Aeola.
Choreographed by Andrey Kaydanovskiy, Tea or Coffee is an absurdist comedy for dancers from the Stanislavsky Ballet, the company Polunin joined after leaving The Royal Ballet. Two men grapple to a bilingual soundtrack, translating phrases and concepts, before moving on to dance and argue with two women. The work meanders and bickers, with predictable jokes and even more predictable drama.
Polunin himself choreographed Narcissus and Echo (look who gets top billing), working with composer Ilan Eshkeri with input from David LaChapelle, the "Take Me to Church" director. It's a nonsense mythological ballet, with nymphs, prancing and lots of gilding on the tiny costumes.
Project Polunin was launched as a home for collaboration between artists, so it's a huge disappointment that its first new production is so retro and so foolish. Four Theban boys, dressed by Brett Alan Nelson in bodystockings, loincloths and little capes, leap and point until Polunin shows up in a sparkly codpiece. The Thebans pursue five nymphs, while Narcissus dances with Osipova's shy Echo, until he sees his reflection in the fatal pool, shown in video screens.
Though programme makes trite points about Narcissus and social media, the finished work feels staggeringly old-fashioned. Men in scanty gold lamé jump about being very heterosexual; the women whisper and flutter girlishly. Polunin dances angsty solos, without doing anything to explain his character's distress.
Register for free to continue reading
Registration is a free and easy way to support our truly independent journalism
By registering, you will also enjoy limited access to Premium articles, exclusive newsletters, commenting, and virtual events with our leading journalists
Already have an account? sign in
Register for free to continue reading
Registration is a free and easy way to support our truly independent journalism
By registering, you will also enjoy limited access to Premium articles, exclusive newsletters, commenting, and virtual events with our leading journalists
Already have an account? sign in
Join our new commenting forum
Join thought-provoking conversations, follow other Independent readers and see their replies