Rambert, Sadler's Wells, London, review: 'honesty, anger and helplessness spill across the stage'
Set to Nina Simone songs, Ben Duke's first work for Rambert blends speech and dance in a work that admits it has no solutions for the current horrors of the world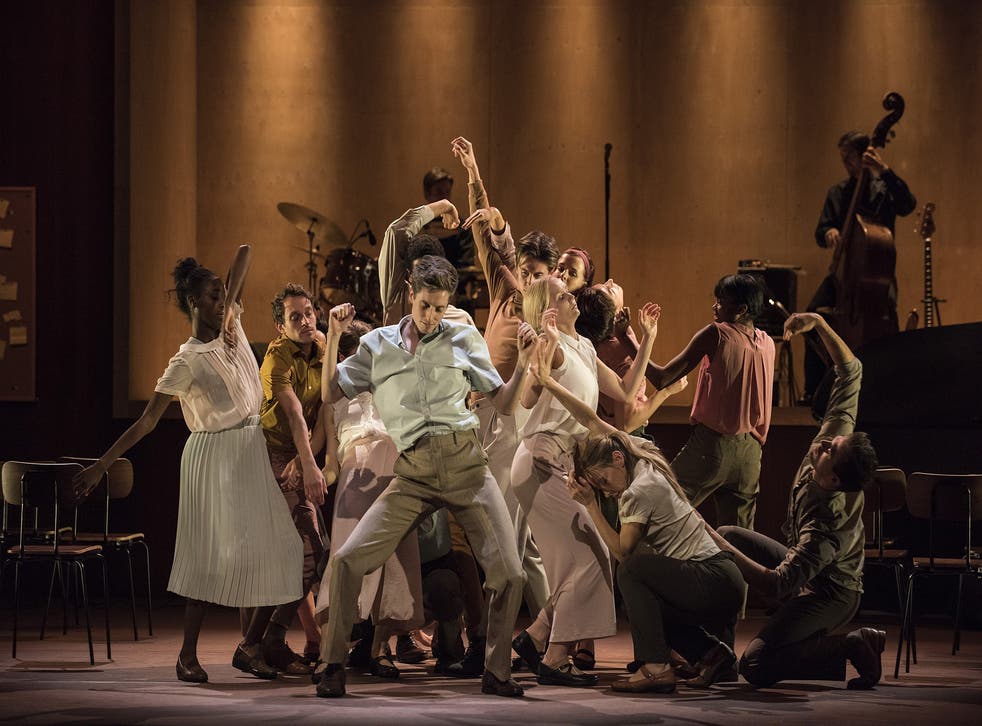 What can you do when the world is as it is? Ben Duke's extraordinary Goat is about not having the answers. Hilarious and sad, it lets honesty, anger and helplessness spill across the stage. It's the impressive end to a strong triple bill, with Rambert's fine dancers going from the samba of Itzik Galili's A Linha Curva to the taut lines of Andonis Foniadakis' handsome Symbiosis.
Goat, Duke's first work for Rambert, mines similar territory to his Paradise Lost (lies unopened beside me). It blends speech and dance, working on a knife edge of embarrassment that makes the performers funny and vulnerable and therefore very human. This time, it's a ritual attempt to cast out the world's horrors, a rite of spring to exorcise the griefs of this past summer. (Work on Goat started the day after the London Bridge attacks).
Tom Rogers' set suggests a community hall, with a noticeboard and stacks of uncomfortable chairs. Miguel Altunaga is a charming, clueless commentator, trying to explain the action to the audience.
Wonderfully, Duke is also acknowledging the weirdness of contemporary dance, the question of how well this art form communicates. Altunaga tries to interview dancers who are twisting through anguished shapes: what is this about? "The stigma of addiction," Hannah Rudd. "I didn't really get that," he admits.
This struggle for meaning is set to songs associated with Nina Simone, stylishly sung on stage by Nia Lynn. Duke pays tribute not just to Simone's musicianship and activism but her rawness, her openness about the process of engagement.
In one sequence, Vanessa Kang grabs the microphone and screams "My Way", rage taking over. As the music lifts into something upbeat, the dancers start moving with joyful but nerdy abandon: there are always gaps between what they want and how far they can achieve it.
When Liam Francis is chosen as the sacrifice, he admits that he doesn't know how to dance himself to death: "I've never done it before." He's stuck all over with PostIt notes, the sins this community hope to drive out, and surrounded by a series of churning, elemental dances – but at the end, he's still breathing. Rudd returns to dance with him, a clenched, nuzzling duet in which they wind around each other, desperate for comfort and connection.
"I don't believe you can solve injustice with love," Rudd says. Goat finds its own kind of hope, but there are no easy solutions.
At Sadler's Wells until 25 November, then touring until 24 March; rambert.org.uk
Join our new commenting forum
Join thought-provoking conversations, follow other Independent readers and see their replies