Robinson Crusoe & the Caribbean Pirates, Birmingham Hippodrome
Brian Conley goes from the I'm A Celebrity... jungle to a Caribbean island in Birmingham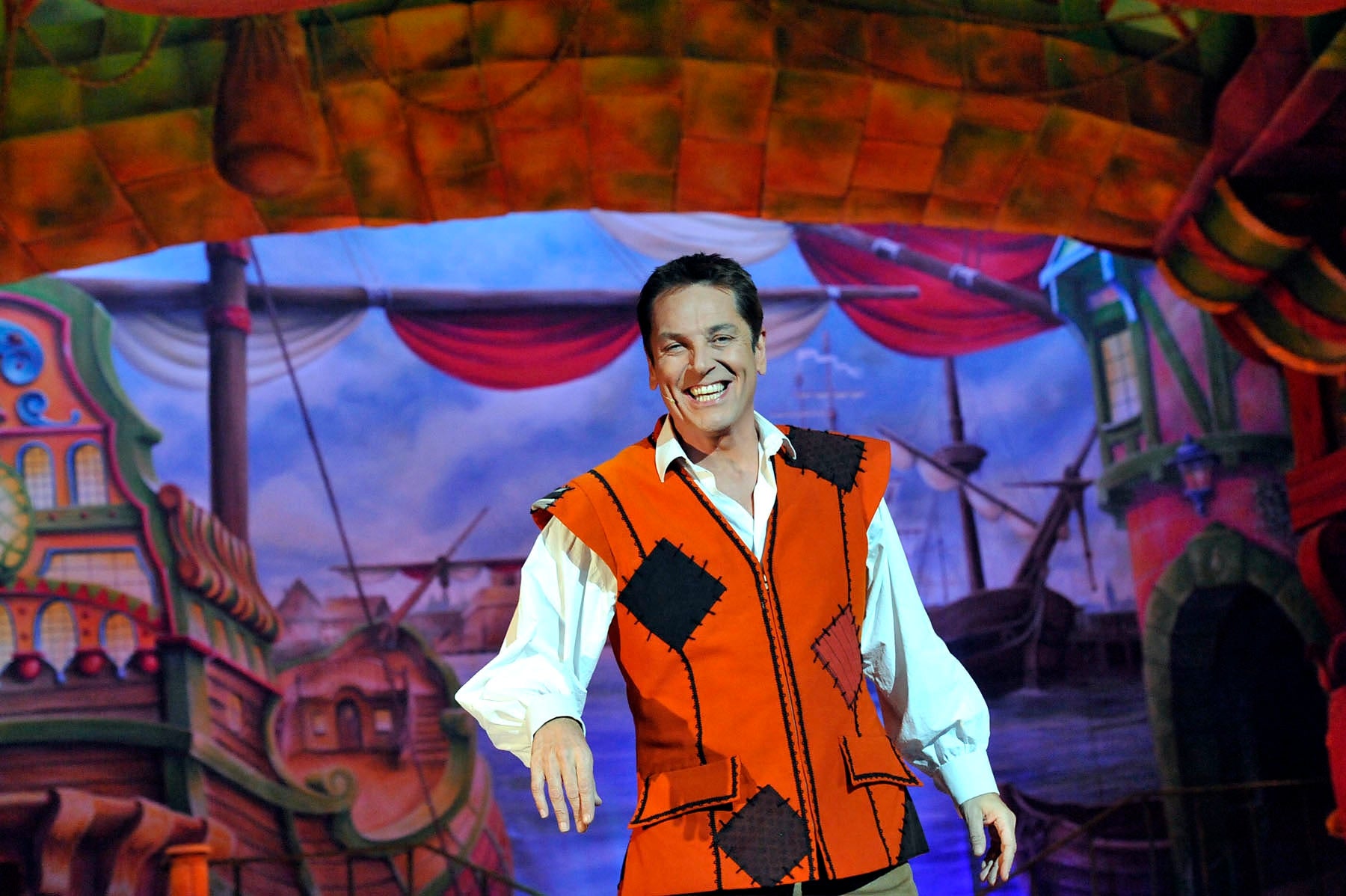 Innovative, edgy new seasonal shows are a growth industry but have not yet absorbed the Birmingham Hippodrome pantomime, thank goodness, always one of the best in the land, and resoundingly no exception this year.
Michael Harrison's production is an absolute cracker, from the minute the Caribbean pirates set sail from the docks in Ye Olde Solihull in their wooden galleon, to the shipwreck with a flying sports car (don't worry, it's pantomime) and the squabble over a map that leads all and sundry to the temple treasure. Oh yes, it does.
And as in all the best pantos, there's a master of ceremonies who can realise his dreams (though not the one of Aston Villa beating Manchester United 7-0), delight the children and treat the grown-ups to a star vaudeville turn.
That man is Brian Conley, fresh from his rumble in the jungle on I'm A Celebrity...Get me Out of Here!. His Robinson Crusoe doesn't need the anti-depressants Conley stopped taking in the outback any more than he needs a Man Friday to help him survive on the island.
The only shadow hanging over him (when he sings the Beatles' "Yesterday") is a cardboard cut-out of Hank Marvin. He's cheeky merriment incarnate, and when Friday does eventually turn up with a chorus of spear-throwing jungle bunnies, he gives him a short back and sides from inside a tree trunk.
It's hard to convey why this is so funny, but Conley is not only a personality powerhouse on stage, he's a brilliant physical comedian, whether trussed in a cage, disappearing into the orchestra pit or joining in a line of Cossack dancers with a big fluffy wig on his head.
What exactly a line of Cossack dancers is doing on a desert island I'm not sure, but they jolly things along no end, as does a sea monster who thinks he's King Cong. "Where are my buccaneers?" cries Blackheart (Gavin Woods). "On the side of your buccan-'ead, and mind your language," simpers the fairy queen.
Lesley Joseph makes a formidable wand-waver, flying in on a huge shell wearing an aquamarine body stocking, nifty on her pins and giving Conley as good as she gets with the back chat. There are some excellent dance sequences by Karen Bruce, a series of brightly coloured scenes and front cloths – just what you want and hope for in pantomime – by Ian Westbrook, and some terrific special effects.
To 27 January (0844 338 5000)
Join our commenting forum
Join thought-provoking conversations, follow other Independent readers and see their replies