Sadler's Wells Sampled, review: Dance selection box highlights range of the London venue's work
Boundaries are broken down in fun event that provides tasters for those on the hunt for something new
Saturday 01 February 2020 17:43
comments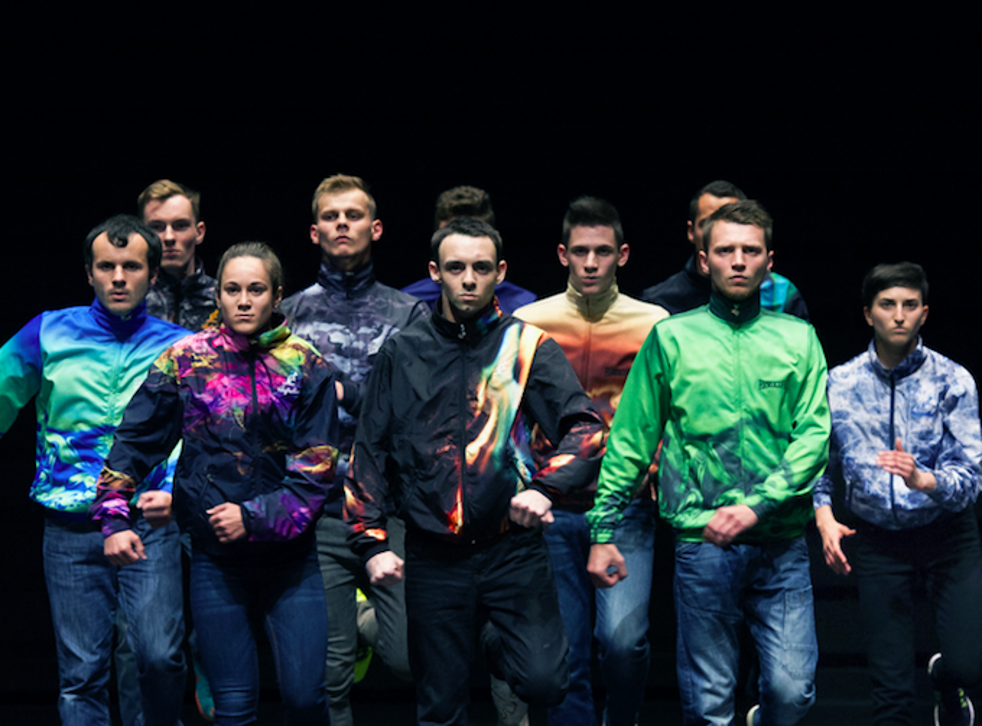 Sadler's Wells Sampled is a dance selection box, a bright assortment of styles and flavours. With special low ticket prices, extra workshops and demonstrations all over the foyer, it's designed to give audiences a chance to try something new. From tango to hip hop to circus, it highlights the range of the London dance venue's work.
The show starts by putting online dance on stage. (LA)HORDE's To Da Bone is a jumpstyle showcase, with 11 tracksuited dancers stomping in hard, fast unison. This style is usually driven by the speed of the music, 150 beats per minute, but this group dances in silence – nothing but the thump and squeak of trainers. It's a smart opening, quick and sharp.
The programming emphasises the contrasts. In a video interview, 2019 BBC Young Dancer Max Revell talks about the way genres are blending together, breaking down boundaries, before fellow finalist Shree Savani dances an Indian classical solo, in strict, pure style. There's room for both. Revell's puppet imagery is overfamiliar, but does show off his supple flow of movement. In her dance, Savani embodies a series of goddesses. From playful side glances to a galloping run, she's as triumphant as a chariot ride.
Company Wayne McGregor's Living Archive is choreography by app, working with Google and McGregor's own back catalogue to develop an entirely new work. Yet this is more than McGregor's greatest hits: there's a fine fluidity to these sequences, particularly a unison line that ripples into new patterns.
40 of the greatest plays ever written

Show all 40
Canadian circus Machine de Cirque are very keen to let us know that they're wild and crazy guys. They overegg the clowning, but there's wonderful tumbling in their seesaw routine. Soaring ever higher, these gymnasts underline the shared trust of circus work, the belief that someone will catch you.
Géometrie Variable, stars of the upcoming Breakin' Convention, use hip hop to create linear patterns, arms unfolding to create a kaleidoscope of shapes. It's skilful but gets repetitive – nobody's allowed to step outside those geometries.
Ezequiel Lopez and Camila Alegre, from the upcoming Tango After Dark, emphasise the range of classic tango in three fine duets. The first is playful, with flirty kicks and glances. Then the mood darkens, becoming stormier, with silky dips and clashes of personality in the twisting lifts.
In Botis Seva's BLKDOG, dancers move with surging force. The style is loose limbed, drawing on both hip hop and contemporary, channelled into a sense of fierce, driven struggle. The dancers seem to wrestle with their bodies, with their own selves, in rippling waves of movement. It's a jolt of intensity in an upbeat programme.
Until 1 February. Box office 020 7863 8000
Join our new commenting forum
Join thought-provoking conversations, follow other Independent readers and see their replies