The Boys in the Band, Park Theatre, Finsbury Park review: A thoroughly fulfilling evening
Theatre-goers can expect strong performances, raucous laughter and a brilliant mod-con design
Joe Vesey-Byrne
Friday 07 October 2016 09:24 Comments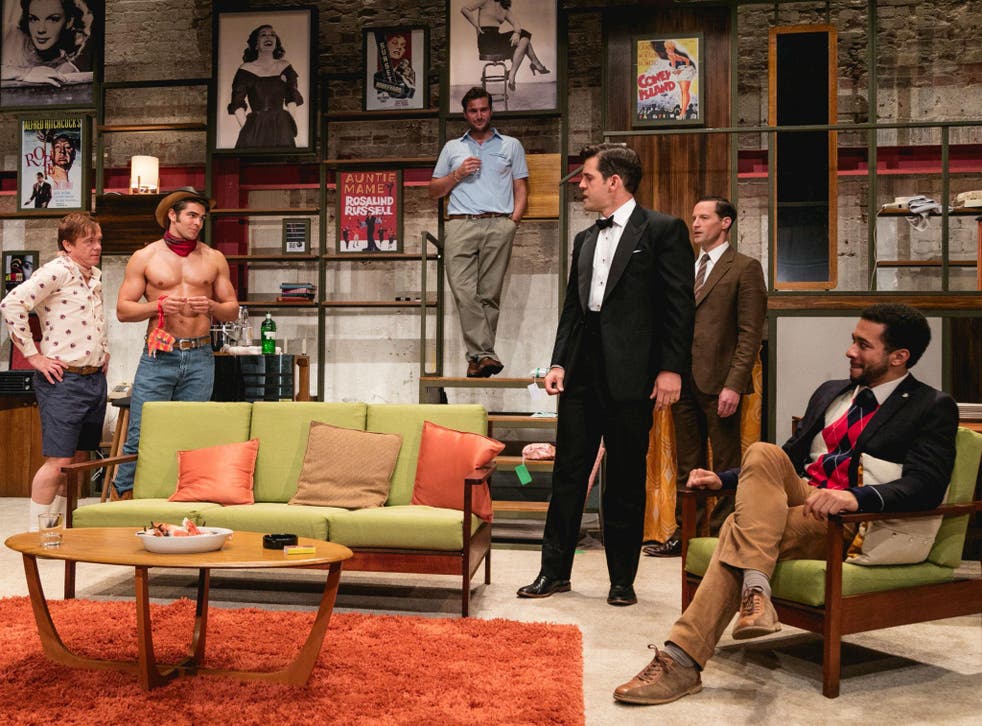 A story about homosexuality that doesn't end in tragedy is always a relief. As the central character of Mart Crowley's The Boys in the Band remarks, real life is not like a stage play: "Not all faggots bump themselves off at the end of the story." This revival of the 1968 off-Broadway hit is gratifyingly filled with emotion, without ever being over the top.
In its first run in two decades, the drama about a group of men gathered in a New York apartment manages to be topical without feeling anachronistic. As someone too young to have seen the 1996 revival, I was surprised how much of the play's subject matter remained relevant.
The setting is Harold's (Mark Gatiss) birthday party. The planned cocktail evening is disrupted when Michael (Ian Hallard) invites over Alan (John Hopkins), a friend from college to whom he isn't out. The resulting collision allows for a discussion of closet cases, aging, self-hate, infidelity, promiscuity and feeling comfortable in the company of one's own. So, all the delicious topics that make for ample monologues, quick-fire dialogue and unrepeatable smut.
Ian Hallard as Michael makes what could easily be a self-hating, lapsed Catholic archetype into someone you recognise as real, albeit not very likeable. It is a pity that towards the end much of his dialogue is reduced to that of a cliché, catty, gay drunk. Perhaps it was in this very play that the cliché was invented.
Mark Gatiss is marvellous, and together with Hallard they portray the perfect mix of button pushing, affection and disappointment that are the hallmarks of long time friendships.
John Hopkins as the only straight man present first mines Alan's naivety and awkwardness for laughs. For 2016 audiences, it's more difficult to understand the openness with which Alan voices his homophobic slurs, which today would be met with opprobrium.
Despite touching on the pleasure of self-pity, there is also much to laugh – and often cackle – about in Crowley's script. The Boys in the Band is a play that leaves you with plenty to mull over, and I doubt this will be the last time I take it in. This particular production is accessible for people new to the story, while the strong cast makes it an excellent edition for audiences already familiar with it.
'The Boys in the Band' is at the Park Theatre, Finsbury Park, London, until 30 October, before touring Salford, Brighton, and Leeds until 19 November. Call 020 7870 6876​ for tickets
Register for free to continue reading
Registration is a free and easy way to support our truly independent journalism
By registering, you will also enjoy limited access to Premium articles, exclusive newsletters, commenting, and virtual events with our leading journalists
Already have an account? sign in
Join our new commenting forum
Join thought-provoking conversations, follow other Independent readers and see their replies