The Choir, Citizens Theatre, review: Dominic Hill weaves a play with real Glasgow humour
Composer and co-lyricist Ricky Ross brings an affecting, soulful quality to the music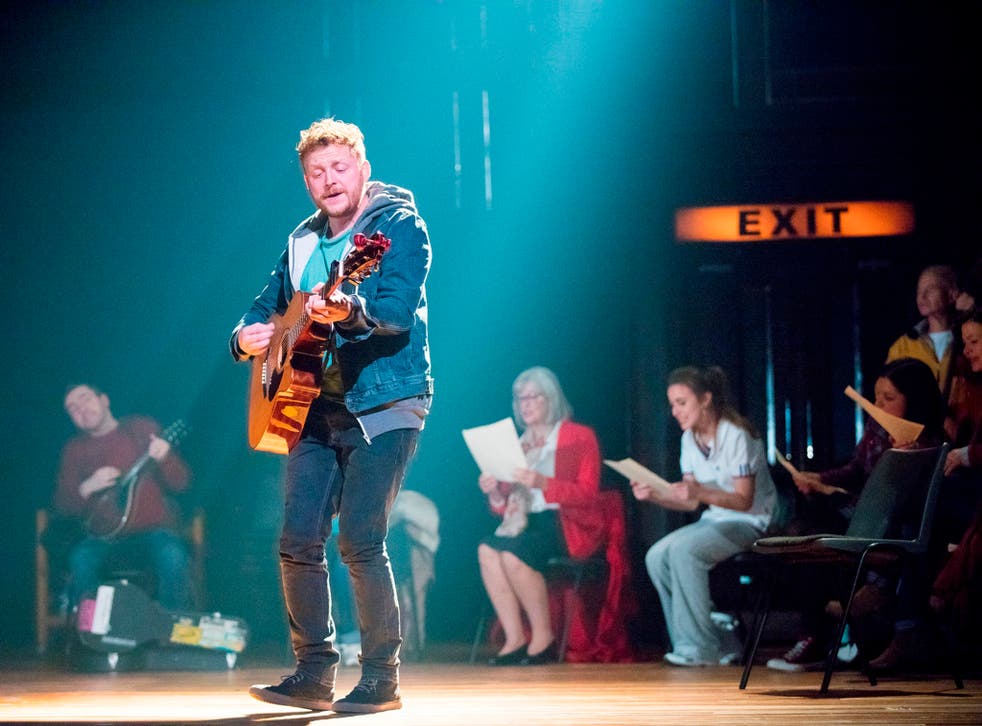 In a church hall in the North Lanarkshire town of Wishaw, twelve unlikely individuals come together, united by music and their desire to sing it together. There's Ryan Fletcher's ex-jailbird Donny, trying to get his life back together, and his cousin Scott (Scott Reid), all tracksuited swagger blunted by zero-hour contract wage slavery; unemployed graduate Velia (Neshla Caplan) and her unlikely best friend Bethany, a young single mum; Scots Tory retired businesspeople George and Jean (James Quinn and Anne Kidd), who like old-fashioned church music; and Iraqi cardiac specialist Khalid, the first among equals who binds them together.
If writer and lyricist Paul Higgins (best known as Malcolm Tucker's equally foul-mouthed Scots foil Jamie in The Thick of It) has included too many characters to give each a satisfying personal arc within only his second written play, the ensemble are finely tuned as a mass of conflicts waiting to happen. Alongside him in this first Citizens co-production with the Ambassador Theatre Group (which suggests its life may be extended), composer and co-lyricist Ricky Ross - Deacon Blue singer and songwriter for James Blunt and Jamie Cullum – brings an affecting, soulful quality to the music.
Director Dominic Hill weaves a play with real Glasgow humour, most of it from the rough-around-the-edges Scott, and a heartfelt and convincing reminder that music can bridge the gaps between us.
Join our new commenting forum
Join thought-provoking conversations, follow other Independent readers and see their replies