The James Plays, National Theatre, review: The most-elating things you'll see all year
The Killing's Sofie Grabol gives a superlative performance
Paul Taylor
Friday 26 September 2014 13:58 Comments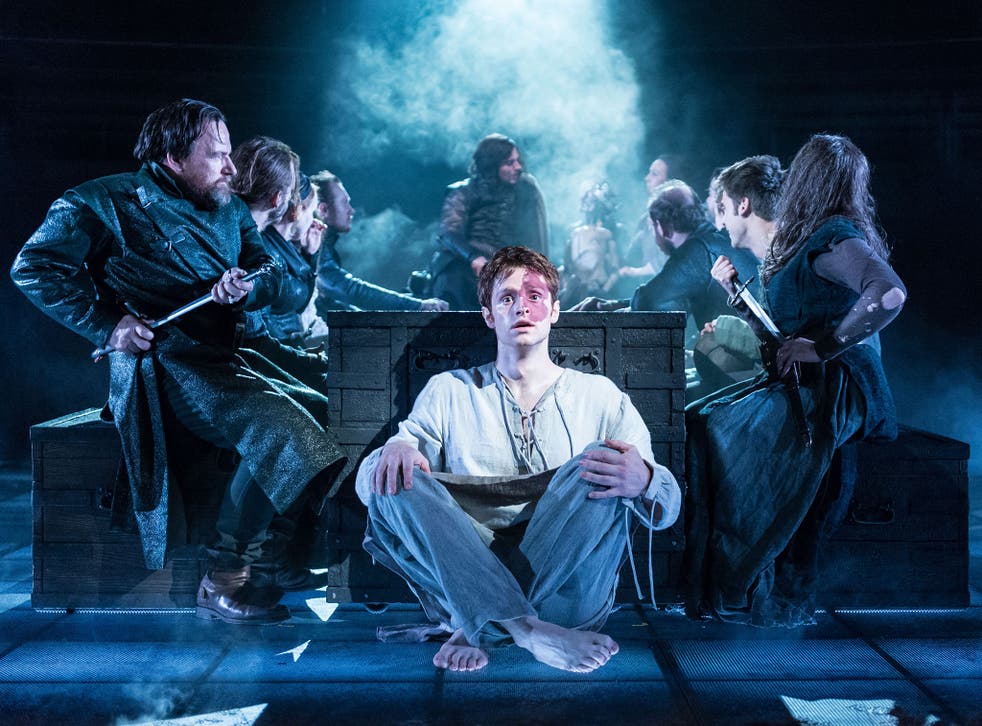 Laurie Sansom's thrillingly authoritative production of Rona Munro's brilliant, myriad-minded and mood-ranging trilogy of plays about three Stewart kings in the turbulent 15th century opened at the Edinburgh Festival during the run-up to the referendum on Scottish independence.
The Festival can have a hyper-inflationary effect on star-ratings and so I was prepared to be faintly disappointed by this event which is part of the Travelex £15 season (the plays are running in rep in the Olivier and can be seen together in mighty, all-day marathons).
But, if anything, I think those rave reviews were a touch restrained. Viewed now in London, after the "no" vote, the project – a thumpingly successful co-production between the National Theatre of Scotland and the NT of Great Britain – looks (to the point of glorious parody) like the very embodiment of the "Better Together" spirit.
Which means that there is an intrinsically ironic "connect" between the means of production/transmission and the matter for debate in the trilogy.
The first play turns on Scotland's subordinate position to England; all three examine the chronic psychological effects on self and family of a Scottish monarch's inherently dangerous relationship with his lords.
Superlative performances (including that of Sofie The Killing Grabol), eloquent crucible-like in-the-round design) and extremely canny deployment of anachronism.
The sexy kilts-with-attitude company version of "Don't You Want Me, Baby?" is the most elating thing I've seen all year. Go.
To October 29; 020 7452 3000
Register for free to continue reading
Registration is a free and easy way to support our truly independent journalism
By registering, you will also enjoy limited access to Premium articles, exclusive newsletters, commenting, and virtual events with our leading journalists
Already have an account? sign in
Join our new commenting forum
Join thought-provoking conversations, follow other Independent readers and see their replies