The Royal Ballet Monotones/The Two Pigeons, Royal Opera House, review: Sweet as sugar and danced to the hilt
The 'green' trio of Emma Maguire, Yasmine Naghdi and Tristan Dyer were particularly strong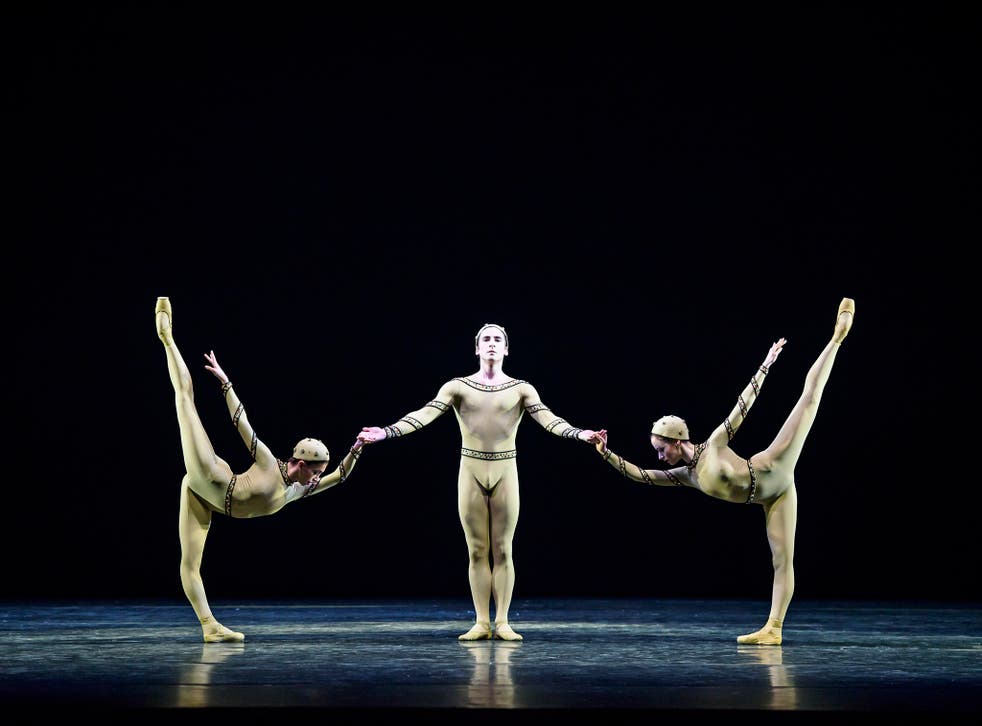 The Royal Ballet's beguiling double bill shows two sides of Frederick Ashton, the company's founder choreographer. From the sculptural beauty of Monotones to the fluffy romantic comedy The Two Pigeons, it's a programme staged and danced with love.
Set to Satie, Monotones I and II are a linked pair of trios, the dancers winding and intertwining. It demands immense rigour, but the effect is luscious, a flow of curving poses. In this fine revival, the "green" trio of Emma Maguire, Yasmine Naghdi and Tristan Dyer were particularly strong.
Pigeons is back by popular demand: The Royal Ballet hasn't danced it since 1985, but there have been more audience requests for it than for any other ballet. Made in 1962, it's a deliberately retro romance, with a cast of bohemian artists, stage gypsies and even two live birds.
It's sweet as sugar, but tender too, and danced to the hilt. Lauren Cuthbertson and Vadim Muntagirov are endearingly grumpy as they quarrel: she huffs and fluffs up her skirts, but aches at the thought of losing him. He's impetuous, quick to distraction and remorse, with gorgeous line. Laura Morera is dazzling as the gypsy rival, while Marcelino Sambé is sensational in his soloist role.
In repertory until 5 December. Box office 020 7304 4000
Register for free to continue reading
Registration is a free and easy way to support our truly independent journalism
By registering, you will also enjoy limited access to Premium articles, exclusive newsletters, commenting, and virtual events with our leading journalists
Already have an account? sign in
Register for free to continue reading
Registration is a free and easy way to support our truly independent journalism
By registering, you will also enjoy limited access to Premium articles, exclusive newsletters, commenting, and virtual events with our leading journalists
Already have an account? sign in
Join our new commenting forum
Join thought-provoking conversations, follow other Independent readers and see their replies