Theatre review: The Contents of a House, Preston Manor, Brighton Festival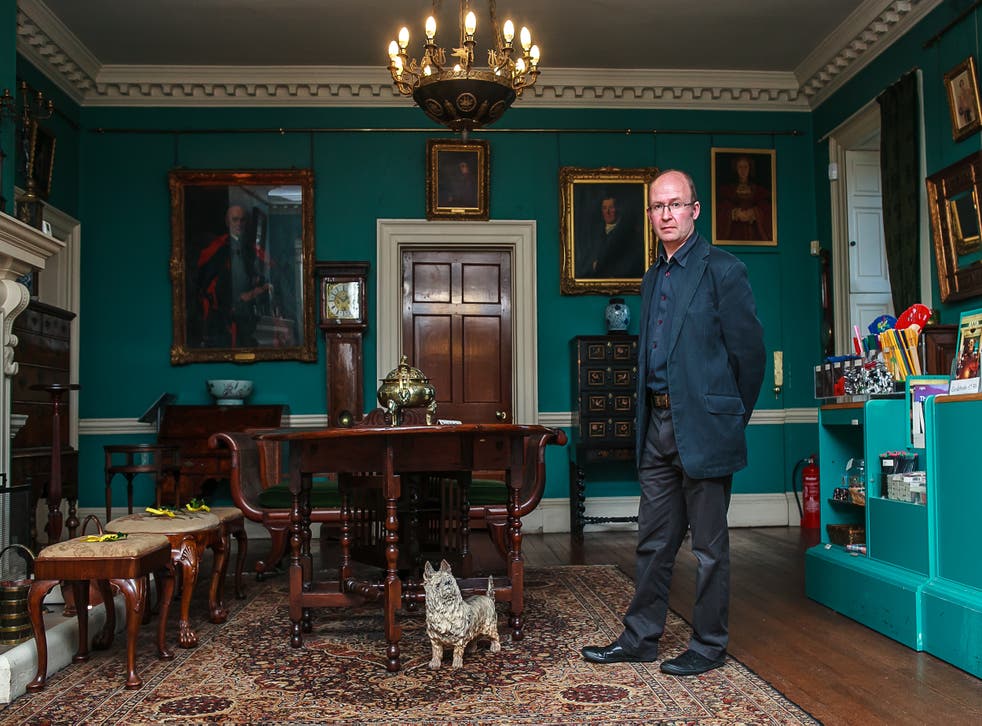 One of the main attractions of this year's Brighton Festival is a night-time traipse around Preston Manor, a gorgeous historic house in the suburbs which was bequeathed to the city by the Stanford family in 1932.
The show starts in the manner of a conventional guided tour with a hushed gathering of interested souls loitering by the gift shop, but Peter Reder is no conventional tour guide. He looks and sounds like the real deal – all delicate fingertip demonstrations and reverently lowered voice – but then you realise that he is showing round photographs of his dead Dad and saying things like, "It all goes back to the olden days".
Like Alan Bennett's most recent play People which satirised the heritage industry, The Contents of a House takes a sly look at the notion of a private home that is now open to the public. Reder wanders from room to room eschewing the usual points of historical interest to dig out instead a tattered French copy of the Kama Sutra (from which he infers various things about the late master's sexuality), or a letter from Merchant Ivory saying they would not like to film there but thank you anyway. The various dogs and cats of the manor are given far more in-depth histories than any human inhabitants.
And that is, sort of, Reder's point – these museum homes purport to be telling the story of the lives lived there but in fact there is "nothing you could call the trace of a person" left. A lacy, faded nightgown on a pillow might be proof that the lady of the house once slept in a bed but it could just as well be the curators playing at doll's house. It's a striking thought.
Like most guided tours, it is over long and there are moments when you wonder what the point of it all is, but Reder is a captivating guide with a softly spoken, dry wit. In any case, it's a privilege to wander around this beautiful, empty house by night, and see its contents with fresh eyes.
Contents of a House, to 26 May (01273 709709; www.brightonfestival.org)
Join our new commenting forum
Join thought-provoking conversations, follow other Independent readers and see their replies